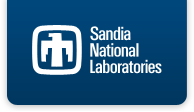 Job Information
Sandia National Laboratories

R&D S&E, Cybersecurity (Experienced) - Minnesota

in

Minnesota
:
We are seeking a R&D Cybersecurity Professional who is proficient in all aspects of the project lifecycle from prototyping new systems to developing products. You should be an independent worker who has experience in research as well as writing papers and presenting ideas to potential customers. You have the technical acumen for software development.
On any given day, you may be called on to:
• Design and implement new algorithms for a mission need
• Research new advances in technology
• Work or lead a diverse team with critical objectives
• Manual and automated reverse engineering, vulnerability assessment, and malware analysis
• Intrusion prevention/detection and response, penetration testing, and forensics
• Network analysis and operations, information protection, and resiliency
• Authentication and authorization
• Threat intelligence
• Modeling, simulation, and emulation
• Data science, information theory, and streaming and behavioral analytics
• Hardware/software trust and assurance
• Real-time operating systems (RTOS) and embedded systems, including Internet of Things (IoT)
• Virtualization (system and network) and cloud technologies
• Mobile devices and technologies (Android and iOS)
This position is located in the Minneapolis / St. Paul metro area.
Required:
You have a Graduate degree (MS or PhD, no experience necessary) in one of the following fields: Computer Science/Engineering, Electrical Engineering, Computer Information Systems, Computer Forensics, Mathematics, or a related field; OR a bachelor's degree in the listed disciplines plus 4 years of relevant work experience
Your experience includes application programming, operating system programming, Dev-Ops programming, and/or network programming
You can obtain a DOE Q clearance (Top Secret) with SCI
Desired:
Ideally, your background would also include experience in:
Conducting research resulting in creative technical solutions
Reverse engineering, malware analysis, formal methods, deciphering known and unknown file formats, data structures, and network protocols
Auditing code in C/C++, Java, Python, assembly, or other languages
Knowledge in network design, implementation, administration, database systems, webservers, application servers, firewalls, network devices, data science/analytics
Familiarity with secure-system design principles and information assurance principles
Strong leadership skills with the ability to prioritize and execute in a disciplined and focused manner
Strong oral and written communication skills, ability to explain complex ideas clearly and concisely
Existing security clearance
Department Description:
The Threat Intelligence Center (5800) develops and applies new information technology that enables our national security and critical infrastructure protection customers to establish information superiority in any situation they may encounter. The Center is composed of several departments engaged in research and application development for information assurance (IA). We work across the technology spectrum including embedded, mobile, desktop, wireless devices and enterprise systems, as well as globally connected networks. This group at Sandia has challenging career opportunities for individuals with a passion to pursue the complexities of assessing and protecting critical information systems and technologies.
About Sandia:
Sandia National Laboratories is the nation's premier science and engineering lab for national security and technology innovation, with teams of specialists focused on cutting-edge work in a broad array of areas. Some of the main reasons we love our jobs:
Challenging work withamazingimpact that contributes to security, peace, and freedom worldwide
Extraordinary co-workers
Some of the best tools, equipment, and research facilities in the world
Career advancement and enrichment opportunities
Flexible schedules, generous vacations,strongmedical and other benefits, competitive 401k, learning opportunities, relocation assistance and amenities aimed at creating a solid work/life balance*
World-changing technologies. Life-changing careers. Learn more about Sandia at: http://www.sandia.gov *These benefits vary by job classification.
Security Clearance:
Position requires a Department of Energy (DOE) granted Q-level security clearance and SCI clearance, which may require a polygraph test.
Sandia is required by DOE directive to conduct a pre-employment background review that includes personal reference checks, law enforcement record and credit checks, and employment and education verifications. Applicants for employment must be able to obtain and maintain a DOE Q-level security clearance, which requires U.S. citizenship and SCI clearance, which may require a polygraph test.
Applicants offered employment with Sandia are subject to a federal background investigation to meet the requirements for access to classified information or matter if the duties of the position require a DOE security clearance. Substance abuse or illegal drug use, falsification of information, criminal activity, serious misconduct or other indicators of untrustworthiness can cause a clearance to be denied or terminated by the DOE, rendering the inability to perform the duties assigned and resulting in termination of employment.
EEO Statement:
All qualified applicants will receive consideration for employment without regard to race, color, religion, sex, sexual orientation, gender identity, national origin, disability, or veteran status.