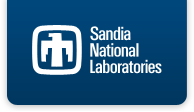 Job Information
Sandia National Laboratories

Warhead Electronics Module Project Lead

in

Livermore

,

California
:
This posting will be open for application submissions for a minimum of seven (7) calendar days, including the 'posting date'. Sandia reserves the right to extend the posting date at any time.
:
We are seeking an experienced R&D S&E Systems Engineer to lead the Warhead Electronics Module (WEM) Product Realization Team (PRT) for the W87-1 Modification Program. The WEM PRT lead is responsible for leading a multidisciplinary team to design, build, test, and qualify a component for the W87-1. Additional responsibilities include leading the programmatic team to develop budgets, schedules, and earned value reporting in support of the program. The PRT lead also serves as the primary point of contact for the production agency. The WEM is currently in the requirements, cost, and schedule development phase of the program. Initial prototypes are currently being designed. The candidate will work with a wide variety of technical staff including electrical engineers, mechanical engineers, designers, analysts, materials scientists, fabrication specialists, test personnel as well as program/project managers.
On any given day, you may be called on to:
Provide leadership to ensure the success of an experienced cross-disciplinary team
Author and implement project plans, estimate and manage costs, generate and oversee integrated schedules, manage technical and programmatic requirements, manage risks and opportunities, assure quality product and manage information processes
Bridge the communication between the technical team and the customer/systems group
Serve as the primary point of contact with customers, production agencies, and line management for technical issues
Identify the resources, skills, and training required to support PRT objectives
Negotiate roles, responsibilities, and deliverables of the technical team
Coordinate with other organizations to negotiate requirements and deliverables
Lead Earned Value reporting with the support of the programmatic team
Develop technical innovation to accelerate the design life cycle for high-reliability components

Create strategic R&D roadmaps to inform division-wide investments

Other responsibilities include:

Working with representatives from the systems organizations, subcomponent organizations, quality assurance, program management, and the production facility

Working with the technical team, customers, and quality organizations to ensure a comprehensive qualification plan and requirements verification strategy
Working closely with production agency counterparts to ensure a smooth transition from development to full-scale production
Ensuring timely and effective communication among team members, with management, and with the system organization
Required:
Bachelor's and master's degrees in electrical, mechanical, or related engineering field with four or more years of relevant experience; or Bachelor's in a relevant discipline plus eight or more years of experience, or equivalent; or bachelor's and PhD degrees in a relevant discipline plus two or more years of relevant experience.
Previous job experience involving challenging engineering designs, complex engineering systems integration activities, or the oversight of multi-agency technical programs
Excellent verbal and written communication skills
Demonstrated teaming skills, including the ability to work effectively with other organizations, project sponsors and customers, and suppliers
Demonstrated leadership skills, including the ability to develop and articulate a strategic plan and implement that plan across a cross-functional team
Active DOE Q clearance with the ability to obtain and maintain Sigma 14 and 15
Ability to travel is required up to 20% of the time
Desired:
Previous experience as a Product Realization Team lead
Five or more years' experience in NW design process
Experience with Primavera (P6) and Earned Value Management (EVM).
Experience working with design and production agencies
Experience defining requirements and determining their qualification strategy; writing detailed functional and test specifications; coordinating the development of new technologies to meet expanding scope
Demonstrated ability to effectively communicate and interface with science and engineering technical management and staff
Department Description:
Weapon Subsystems 5 supports the weapon stockpile and modernization programs by stewarding deployed systems and developing advanced designs for new systems, with a focus on exceptionally high confidence, quality, and reliability.
About Sandia:
Sandia National Laboratories is the nation's premier science and engineering lab for national security and technology innovation, with teams of specialists focused on cutting-edge work in a broad array of areas. Some of the main reasons we love our jobs:
• Challenging work with amazing impact that contributes to security, peace, and freedom worldwide
• Extraordinary co-workers
• Some of the best tools, equipment, and research facilities in the world
• Career advancement and enrichment opportunities
• Flexible work arrangements for many positions include 9/80 (work 80 hours every two weeks, with every other Friday off) and 4/10 (work 4 ten-hour days each week) compressed workweeks, part-time work, and telecommuting (a mix of onsite work and working from home)
• Generous vacations, strong medical and other benefits, competitive 401k, learning opportunities, relocation assistance and amenities aimed at creating a solid work/life balance*
World-changing technologies. Life-changing careers. Learn more about Sandia at: http://www.sandia.gov
*These benefits vary by job classification.
Security Clearance:
Sandia is required by DOE to conduct a pre-employment drug test and background review that includes checks of personal references, credit, law enforcement records, and employment/education verifications. Applicants for employment need to be able to obtain and maintain a DOE Q-level security clearance, which requires U.S. citizenship. If you hold more than one citizenship (i.e., of the U.S. and another country), your ability to obtain a security clearance may be impacted.
Applicants offered employment with Sandia are subject to a federal background investigation to meet the requirements for access to classified information or matter if the duties of the position require a DOE security clearance. Substance abuse or illegal drug use, falsification of information, criminal activity, serious misconduct or other indicators of untrustworthiness can cause a clearance to be denied or terminated by DOE, resulting in the inability to perform the duties assigned and subsequent termination of employment.
EEO Statement:
All qualified applicants will receive consideration for employment without regard to race, color, religion, sex, sexual orientation, gender identity, national origin, age, disability, or veteran status and any other protected class under state or federal law.