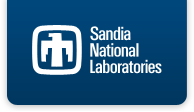 Job Information
Sandia National Laboratories

Reliability Engineer (Experienced)

in

Livermore

,

California
:
We are seeking a dedicated and passionate Reliability Engineer (R&D S&E, Systems Engineering) to join our dynamic, multi-disciplinary team working on cutting-edge solutions.
Are you looking for a creative challenge? Join this team of scientists and engineers and make a difference.
On any given day, you may be called on to:
Apply technical engineering approaches to perform independent reliability analyses and assessments with results reported back to Independent Technical Assessment Management and/or the requesting system or component organization. Analyses and assessments will vary in subject, complexity, and duration and may have a broad or specific focus on products or processes.
Partner and team across various organizations (e.g. Nuclear Deterrence, Surveillance Assessment, Quality, Statistical Sciences) and efforts (e.g. Weapon Assessment Teams, Product Realization Teams, Significant Finding Investigation committees, Red Team) to perform reliability assessments and contribute to stockpile sustainment and development (e.g. State of the Stockpile, Annual Assessment, Unsatisfactory Reports, and safety incidents).
Maintain an awareness of issues and communicate risks relating to reliability. Participate in investigations of potential defects and/or performance issues to identify the root cause of anomalies and provide reliability impact assessments.
Represent the reliability engineering perspective on Weapon Assessment Teams (WAT) to assess the nuclear weapon safety, security, reliability, quality, and surveillance information for each stockpile and development weapon system.
Maintain a trusted relationship with our customers, the Weapon Systems Departments, the Chief Engineer of Nuclear Weapons, and the Associate Lab Director.
Understand reliability failure mechanisms, development program test plans, and surveillance plans to help Product Realization Teams improve the reliability of their designs.
Help improve independent assessment and reliability guidance, processes, metrics, and information management tools.
Required:
Bachelor's degree in Engineering, Applied Mathematics, or a relevant STEM discipline plus 5 or more years of relevant experience; or equivalent combination of relevant education and/or experience.
Some travel may be required
Ability to obtain and maintain a DOE Q-level security clearance
Desired:
Alert, quick, and responsive, with a positive, go-getter attitude.
Knowledge of technical quality and system engineering principles and best practices.
Knowledge and experience in hazards/safety/failure analysis (e.g. fault tree analysis, failure modes, and root cause analyses).
Experience or training in nuclear weapons or high-consequence product design, testing, modeling, or assessment.
Experience in applying reliability theory and a variety of reliability test methods and analyses across a product's lifecycle.
Familiarity with engineering-level statistical analysis (e.g. probabilistic modeling, margin analyses, Monte Carlo methods). Ability to define the problem, gather data from multiple sources, work closely with statisticians and mathematicians, and integrate data and analyses results into reliability reports.
Ability to get along with others and to develop trusting, productive working relationships within a multi-disciplinary team.
Ability to think critically, skeptically, and drive the "so what" and "what if" discussions and analysis.
Excellent attention to detail, while considering the big picture when needed (e.g. a component's reliability as it relates to the system's).
Active DOE L or Q clearance or equivalent with another US government agency (e.g. DOD).
Department Description:
Our primary reliability mission is to provide reliability analysis services on behalf of the NNSA to the Nuclear Weapons Program. We provide independent reliability predictions and assessments on nuclear weapon components, subsystems, and systems throughout the design-to-retirement life cycle.
Our reliability engineering services and assessment capabilities support other programs and products both internal and external to Sandia. We develop and adjust a suite of probabilistic reliability models to keep abreast of design and technology changes. We consult with design and surveillance teams on the reliability and related statistical issues associated with design, test, and operational decisions.
About Sandia:
Sandia National Laboratories is the nation's premier science and engineering lab for national security and technology innovation, with teams of specialists focused on cutting-edge work in a broad array of areas. Some of the main reasons we love our jobs:
Challenging work withamazingimpact that contributes to security, peace, and freedom worldwide
Extraordinary co-workers
Some of the best tools, equipment, and research facilities in the world
Career advancement and enrichment opportunities
Flexible schedules, generous vacations,strongmedical and other benefits, competitive 401k, learning opportunities, relocation assistance and amenities aimed at creating a solid work/life balance*
World-changing technologies. Life-changing careers. Learn more about Sandia at: http://www.sandia.gov
*These benefits vary by job classification.
Security Clearance:
Sandia is required by DOE to conduct a pre-employment drug test and background review that includes checks of personal references, credit, law enforcement records, and employment/education verifications. Applicants for employment need to be able to obtain and maintain a DOE Q-level security clearance, which requires U.S. citizenship. If you hold more than one citizenship (i.e., of the U.S. and another country), your ability to obtain a security clearance may be impacted.
Applicants offered employment with Sandia are subject to a federal background investigation to meet the requirements for access to classified information or matter if the duties of the position require a DOE security clearance. Substance abuse or illegal drug use, falsification of information, criminal activity, serious misconduct or other indicators of untrustworthiness can cause a clearance to be denied or terminated by DOE, resulting in the inability to perform the duties assigned and subsequent termination of employment.
EEO Statement:
All qualified applicants will receive consideration for employment without regard to race, color, religion, sex, sexual orientation, gender identity, national origin, age, disability, or veteran status and any other protected class under state or federal law.