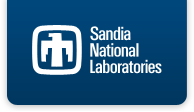 Sandia National Laboratories

Project Manager (Experienced)

in

Livermore

,

California
:
The Department seeks an experienced Project Manager to provide programmatic leadership for medium to large scale nuclear weapons programs at Sandia National Laboratories. The individual will be involved in systems and/or component engineering efforts to include conceptual-design studies, feasibility/cost studies, full scale engineering design, qualification and production efforts. Such efforts may range in scope from $1M to over $100M per year. The individual will not only need to have command of the programmatic aspects of these endeavors but will also require a desire to achieve technical understanding of the engineering products to be delivered. He or she will be responsible for PM processes and/or activities involving costs, schedules, and assured technical performance, including reporting on Earned Value metrics. The individual will lead a large, multi-site project management team that executes project management functions such as authoring and implementing project plans, estimating and managing costs, generating and overseeing integrated schedules, managing technical and programmatic requirements, managing risks and opportunities, assuring quality product, and managing information processes. The individual will interact routinely with personnel across multiple SNL organizations, as well as Lawrence Livermore National Laboratories, the National Nuclear Security Administration (NNSA), production agencies throughout the NNSA nuclear security enterprise, and Department of Defense organizations. Interactions with high level senior managers will routinely occur. Responsibilities will require business travel.
On any given day, you may be called on to:
Provide leadership to ensure the success of an experienced cross-disciplinary team
Author and implement project plans, estimate and manage costs, generate and oversee integrated schedules, manage technical and programmatic requirements, manage risks and opportunities, assure quality product and manage information processes
Bridge the communication between the technical team and the customer/systems group
Serve as the primary point of contact with customers, production agencies, and line management for technical issues
Identify the resources, skills, and training required to support program objectives
Negotiate roles, responsibilities, and deliverables of the technical team
Coordinate with other organizations to negotiate requirements and deliverables
Lead Earned Value reporting with the support of the programmatic team
Other responsibilities include:
Working with representatives from the systems organizations, subcomponent organizations, quality assurance, program management, and the production facility
Working with the technical team, customers, and quality organizations to ensure a comprehensive qualification plan and requirements verification strategy
Working closely with production agency counterparts to ensure a smooth transition from development to full-scale production
Ensuring timely and effective communication among team members, with management, and with the system organization
Occasional travel as required by the project team
Required:
Requires Bachelor's degree in Business or degree relevant to project management accountabilities and 3 years of demonstrated experience in Project Management; or Master's degree in relevant discipline
Previous job experiences involving challenging engineering designs, complex engineering systems integration activities, or the oversight of multi-agency technical programs
Excellent verbal and written communication skills
Proficiency in tools and applications commonly employed in project management activities
Demonstrated teaming skills, including the ability to work effectively with other organizations, project sponsors and customers, and suppliers
Demonstrated leadership skills, including the ability to develop and articulate a strategic plan and implement that plan across a cross functional team
Demonstrated ability to effectively work with technical product development teams
Ability to travel up to 25% of the time
Desired:
Active DOE Q or Top Secret clearance, with ability to obtain and maintain Sigma 15 (and possibly 14)
Demonstrated experience in the areas of scheduling, cost estimating, resource loaded schedule development, risk and opportunity management
Demonstrated experience and proficiency in Earned Value Management (EVM)
Familiarity with a major scheduling tool (Primavera P6 preferred)
Demonstrated proficiency analyzing and challenging schedules and cost estimates
Experience integrating multiple project resource loaded schedules into a cohesive overall program resource loaded schedule
Demonstrated ability to manage projects involving substantial resources ($1M/year or greater)
Experience working nuclear weapon programs/projects at the system and component levels
Experience working with design and production agencies
Project management education and certification(s)
Bachelor's degree in an engineering discipline
Master's degree in engineering, business management, or engineering management
Experience working with the Department of Energy, the National Nuclear Security Administration, or the Department of Defense
Demonstrated ability to effectively interface with management, customers, and stakeholders at all levels
Department Description:
The Nuclear Weapons (NW) Project Management department is responsible for providing Project Management support to the Nuclear Weapons Programs at the Sandia National Laboratories California site. The department is also an integral part of the Division 8000 NW Project Management Office (PMO). The Nuclear Weapons Programs are responsible for assuring the safety, reliability and security of U.S. nuclear weapons, enabling the defense of our nation through our nuclear strategic deterrent. The Nuclear Weapons Programs' three principal thrusts are: (1) overseeing the enduring nuclear weapons stockpile; (2) innovative analyses and evolution of warhead systems, subsystems, and components; their production and deployment; along with the development of supporting technologies; (3) and the safe, effective, and environmentally responsible dismantlement and disposal of weapons retired from the stockpile. Informed with technical expertise in engineering disciplines, the department provides and employs program/project management (PM) resources to plan, execute, manage, and report cost, schedule, performance, requirements, risk and opportunities management, aspects of quality assurance, and information management functions associated with moderate to large scale science, technology, and engineering (ST&E) efforts that span the National Nuclear Security Administration (NNSA) enterprise. It provides individuals with engineering expertise and knowledge of PM methodologies and tools to partner with technical line organizations to perform, oversee, and lead the PM aspects of endeavors that successfully develop and deliver ST&E products.
About Sandia:
Sandia National Laboratories is the nation's premier science and engineering lab for national security and technology innovation, with teams of specialists focused on cutting-edge work in a broad array of areas. Some of the main reasons we love our jobs:
Challenging work withamazingimpact that contributes to security, peace, and freedom worldwide
Extraordinary co-workers
Some of the best tools, equipment, and research facilities in the world
Career advancement and enrichment opportunities
Flexible schedules, generous vacations,strongmedical and other benefits, competitive 401k, learning opportunities, relocation assistance and amenities aimed at creating a solid work/life balance*
World-changing technologies. Life-changing careers. Learn more about Sandia at: http://www.sandia.gov
*These benefits vary by job classification.
Security Clearance:
Position requires a Department of Energy (DOE) granted Q-level security clearance.
Sandia is required by DOE directive to conduct a pre-employment drug testing, and a pre-employment background review that includes personal reference checks, law enforcement record and credit checks, and employment and education verifications. Applicants for employment must be able to obtain and maintain a DOE Q-level security clearance, which requires U.S. citizenship.
Applicants offered employment with Sandia are subject to a federal background investigation to meet the requirements for access to classified information or matter if the duties of the position require a DOE security clearance. Substance abuse or illegal drug use, falsification of information, criminal activity, serious misconduct or other indicators of untrustworthiness can cause a clearance to be denied or terminated by the DOE, rendering the inability to perform the duties assigned and resulting in termination of employment.
EEO Statement:
Equal opportunity employer/Disability/Vet/GLBT
#IND123