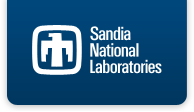 Job Information
Sandia National Laboratories

Postdoctoral Appointee - Machine Learning in Chemical Systems

in

Livermore

,

California
:
Are you passionate about your work and dream of utilizing state-of-the-art facilities to explore solutions? Do you want to join a dynamic team that solves significant issues for our nation's security?
We are seeking two postdoctoral appointees who are creative problem solvers with fundamental knowledge spanning some part of the spectrum of machine learning and physical chemistry, and with experience in scientific computing, evidenced by publication and codes. The project at hand targets the use of machine learning methods for facilitating studies of reaction processes governing the growth of heavy hydrocarbon molecules in flame environments. Your work will involve development of neural network potential energy surface (NN-PES) constructions, the development and use of multifidelity active learning methods for neural network training employing data from quantum chemistry computations, the use of NN-PES constructions for automated exploration of reaction pathways and theoretical chemical kinetics studies of molecular weight growth processes for hydrocarbon species. Ideally, we are seeking two candidates with complementary expertise, one being more on machine learning, but with some chemical knowledge, and the other with a strong physical chemistry focus, but with some machine learning expertise.
Required:
You have the following:
PhD in a field of chemical/physical sciences, applied mathematics, or engineering
Knowledge and expertise in machine learning and computational chemistry
Knowledge and expertise in computational science and software development
Desired:
You also have one, or more, of the following:
The use of state-of-the-art machine learning tools in the physical sciences
The use of machine learning for training neural network potential energy surface models
Knowledge of multilevel multifidelity methods, transfer learning, and active learning
Working knowledge of state-of-the-art gas-phase theoretical kinetics concepts
Experience with quantum chemistry calculations, including multi-reference methods
Understanding of hydrocarbon flame chemistry
Knowledge and expertise in C++ and Python
Experience in performing collaborative research.
Excellent interpersonal skills.
Department Description:
The Reacting Flow Research (8351) department performs experimental and computational modeling studies of reacting flow phenomena relevant to combustion processes.
About Sandia:
Sandia National Laboratories is the nation's premier science and engineering lab for national security and technology innovation, with teams of specialists focused on cutting-edge work in a broad array of areas. Some of the main reasons we love our jobs:
Challenging work withamazingimpact that contributes to security, peace, and freedom worldwide
Extraordinary co-workers
Some of the best tools, equipment, and research facilities in the world
Career advancement and enrichment opportunities
Flexible schedules, generous vacations,strongmedical and other benefits, competitive 401k, learning opportunities, relocation assistance and amenities aimed at creating a solid work/life balance*
World-changing technologies. Life-changing careers. Learn more about Sandia at: http://www.sandia.gov
*These benefits vary by job classification.
Security Clearance:
This position does not currently require a Department of Energy (DOE) security clearance.
Sandia will conduct a pre-employment drug test and background review that includes checks of personal references, credit, law enforcement records, and employment/education verifications. Furthermore, employees in New Mexico need to pass a U.S. Air Force background screen for access to Kirtland Air Force Base. Substance abuse or illegal drug use, falsification of information, criminal activity, serious misconduct or other indicators of untrustworthiness can cause access to be denied or terminated, resulting in the inability to perform the duties assigned and subsequent termination of employment.
If hired without a clearance and it subsequently becomes necessary to obtain and maintain one for the position, or you bid on positions that require a clearance, a pre-processing background review may be conducted prior to a required federal background investigation. Applicants for a DOE security clearance need to be U.S. citizens. If you hold more than one citizenship (i.e., of the U.S. and another country), your ability to obtain a security clearance may be impacted.
EEO Statement:
All qualified applicants will receive consideration for employment without regard to race, color, religion, sex, sexual orientation, gender identity, national origin, disability, or veteran status.