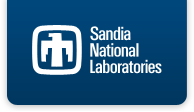 Job Information
Sandia National Laboratories

Occupational Health Nurse (Experienced)

in

Livermore

,

California
:
You will work with our health services group to provide nursing services and first aid to employees who become ill or injured at out work facility.
This is a "recurring" position. 20 hours/week. 5 hours/day Mon-Thursday 9am -2pm(flexible) with the possibility of additional hours to cover vacation and absences as needed.
On any given day, you may be called on to:
Administer health management programs, maintain records of persons treated, provide health education information, dispense drugs and medicines
Give nursing diagnoses, interventions, referrals, and follow-up on a variety of patient or employee health issues, including urgent or emergent clinical problems.
Perform pre-employment or random drug testing, administer Breath Alcohol Testing (BAT).
Perform return to work, fitness for duty, and restriction evaluations.
Perform any or all of the following duties: Part 1 physicals (diagnostic testing), Injections (Tdap, Influenza, Shingrix, etc.), Venipuncture, Laser Eye Surveillance Program, Audiogram testing, and Pulmonary Function testing
Required:
You will have a current CA RN license
Desired:
Your experience includes 2 years of recent clinical experience and occupational health experience.
You possess excellent communication skills
Excellent customer service/patient skills
Current certification and skill in basic life support and advanced cardiac life support
Experience with occupational health-related federal, state, and local laws, regulations, policies, and procedures, including Occupational Safety and Health Administration, Americans with Disabilities Act, Nurse Practice Act, Workers' Compensation, and the Family and Medical Leave Act. Knowledge of and experience with issues, complications, and treatments relating to radiological, chemical, and biological hazards and diseases. Ability to obtain required licensures.
Department Description:
The Benefits and Health Services Department teams with our corporate counterparts to develop, implement, administer, monitor, and oversee a full suite of benefit programs, including medical/dental/vision coverage, disability, group life insurance, sickness absence, qualified and non-qualified pension and savings plans, ancillary benefits, and others. The goal of the health services clinic is to help provide a healthful place to work through occupational health care, surveillance programs, immediate/urgent care, consultation and advise on personal health concerns; health promotion programs, employee assistance counseling, physical therapy, and related services.
About Sandia:
Sandia National Laboratories is the nation's premier science and engineering lab for national security and technology innovation, with teams of specialists focused on cutting-edge work in a broad array of areas. Some of the main reasons we love our jobs:
Challenging work withamazingimpact that contributes to security, peace, and freedom worldwide
Extraordinary co-workers
Some of the best tools, equipment, and research facilities in the world
Career advancement and enrichment opportunities
Flexible schedules, generous vacations,strongmedical and other benefits, competitive 401k, learning opportunities, relocation assistance and amenities aimed at creating a solid work/life balance*
World-changing technologies. Life-changing careers. Learn more about Sandia at: http://www.sandia.gov
*These benefits vary by job classification.
Security Clearance:
This position does not currently require a Department of Energy (DOE) security clearance.
Sandia will conduct a pre-employment drug test and background review that includes checks of personal references, credit, law enforcement records, and employment/education verifications. Furthermore, employees in New Mexico must pass a U.S. Air Force background screen for access to Kirtland Air Force Base. Substance abuse or illegal drug use, falsification of information, criminal activity, serious misconduct or other indicators of untrustworthiness can cause access to be denied or terminated, resulting in the inability to perform the duties assigned and subsequent termination of employment.
If hired without a clearance and it subsequently becomes necessary to obtain and maintain one for the position, or you bid on positions that require a DOE security clearance, a pre-processing background review that includes checks of personal references, credit, law enforcement records, and employment/education verifications may be conducted prior to a required federal background investigation. Applicants for a DOE security clearance must be U.S. citizens. If you hold more than one citizenship (i.e., of the U.S. and another country), your ability to obtain a security clearance may be impacted.
EEO Statement:
All qualified applicants will receive consideration for employment without regard to race, color, religion, sex, sexual orientation, gender identity, national origin, disability, or veteran status.