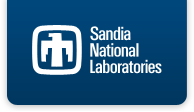 Job Information
Sandia National Laboratories

National Security Systems Research Analyst (Early/Mid-Career)

in

Livermore

,

California
:
We are seeking a National Security Systems Research Analyst (R&D S&E, Systems Research and Analysis) to join our dynamic team!
Are you passionate about contributing to a larger cause in the interest of national security? Do you seek to devise effective solutions to complex problems? Join our team and help solve issues for our nation's security!
As a National Security Systems Research Analyst, you will use your technical foundation to help develop strategies, priorities, and requirements for technology solutions. You will collaborate with our multidisciplinary team to provide decision insight to customers on a wide range of complex multi-domain problem areas which include:
Nuclear deterrence
Cybersecurity
Radiological/nuclear security
Biosecurity and biodefense
Energy
Emerging threats and mission areas
* On any given day, you may be called on to:*
Understand customer needs and analyze problems in the national security domain, to enable connectivity between operational organizations and our research and development teams
Formally define problems, formulate requirements, develop technical approaches, gather information and apply analytical and modeling methods to design and objectively evaluate proposed solutions
Team across different disciplines to conduct innovative research and analysis on emerging technology trends and national security needs
Present results as appropriate at open conferences or classified meetings
Effectively communicate complex system issues and ideas in a concise way that enables action, to customers and stakeholders at all levels of government within the United States as well as internationally
Travel and meet with sponsors to support execution of programs
Required:
Master's degree in relevant field, or equivalent combination of relevant education and experience
Ability to travel as needed (may require occasional to frequent travel depending on project)
Ability to obtain and maintain a Department of Energy Q-level security clearance
Desired:
Masters in engineering (e.g., electrical, mechanical, chemical), physical science (e.g., physics, chemistry, biology), computer science or cybersecurity, or other degree requiring significant qualitative and quantitative analysis
Additional years of relevant experience
Proven ability to take initiative and to be innovative; demonstrating an analytical mind with a problem-solving aptitude
Expertise in analysis of complex systems, decision analysis, risk analysis, international security, operational policy, expert elicitation, and/or communication with non-technical audiences
Software development competence, software engineering proficiency, or machine learning expertise
Background in solving practical problems in science and engineering that involve encounters with real-world data, especially large data sets
Evidence of professional service to the community, such as service on program committees, workshop organization, and/or editorial or review work
Ability to obtain and maintain an SCI-level clearance
Department Description:
There are four Systems Research & Analysis Departments within the System Analysis and Engineering Group (8710) in the Sandia/California Homeland Security & Defense Systems Center. We provide national leaders with reliable, unbiased and comprehensive information on viable engineering and strategy options, and on the effectiveness, risks, benefits, and potential unintended consequences of those options. We are a multidisciplinary group with a strong science and engineering emphasis, skilled at applying a broad systems perspective to national and global security challenges. Work in our team is focused on a broad range of topics in national security including nuclear weapons, homeland security, and energy. Homeland security work includes analyses, simulations, and prototype technology deployments which address defense against biological, nuclear, chemical, and radiological terrorism; and emerging cybersecurity threats. Nuclear weapons work includes stockpile studies, surety systems analysis, cost estimation, and future stockpile planning. Projects range from weeks to years in duration, with teams forming in dynamic collaborations across the Group and with organizations throughout the laboratory to draw upon world-class technical expertise.
About Sandia:
Sandia National Laboratories is the nation's premier science and engineering lab for national security and technology innovation, with teams of specialists focused on cutting-edge work in a broad array of areas. Some of the main reasons we love our jobs:
Challenging work withamazingimpact that contributes to security, peace, and freedom worldwide
Extraordinary co-workers
Some of the best tools, equipment, and research facilities in the world
Career advancement and enrichment opportunities
Flexible schedules, generous vacations,strongmedical and other benefits, competitive 401k, learning opportunities, relocation assistance and amenities aimed at creating a solid work/life balance*
World-changing technologies. Life-changing careers. Learn more about Sandia at: http://www.sandia.gov
*These benefits vary by job classification.
Security Clearance:
Sandia is required by DOE to conduct a pre-employment drug test and background review that includes checks of personal references, credit, law enforcement records, and employment/education verifications. Applicants for employment need to be able to obtain and maintain a DOE Q-level security clearance, which requires U.S. citizenship. If you hold more than one citizenship (i.e., of the U.S. and another country), your ability to obtain a security clearance may be impacted.
Applicants offered employment with Sandia are subject to a federal background investigation to meet the requirements for access to classified information or matter if the duties of the position require a DOE security clearance. Substance abuse or illegal drug use, falsification of information, criminal activity, serious misconduct or other indicators of untrustworthiness can cause a clearance to be denied or terminated by DOE, resulting in the inability to perform the duties assigned and subsequent termination of employment.
EEO Statement:
All qualified applicants will receive consideration for employment without regard to race, color, religion, sex, sexual orientation, gender identity, national origin, age, disability, or veteran status and any other protected class under state or federal law.