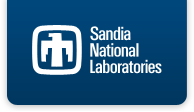 Job Information
Sandia National Laboratories

Intern - Software Developer R&D Undergrad

in

Livermore

,

California
:
We are seeking a Intern - Software Developer R&D Undergrad
As a Software Developer Intern in Sandia's Quantitative Modeling and Analysis department, you will partner in the development of decision support software for the satellite program. You will be assigned to the Sandia California campus in Livermore and be a member of the Computer Science Research Institute (CSRI) summer program, which provides opportunities for learning about other computational science programs at Sandia.
Your work will primarily involve using Java and JavaFX to add new features or to enhance existing features in ground station applications. Many of these features enhance situational awareness to allow for informed decision making. There may be opportunities to do a limited amount of back-end work to allow data to flow between the client and the server.
Background: Beginning with the VELA satellite program for detecting nuclear bursts in the 1960s, Sandia has designed sensors and accompanying ground processing systems to support verification of international arms control agreements. Sandia has fielded payloads and ground processing systems for multiple Defense Support Program satellites and Global Positioning System satellites. In 2000, Sandia designed and built the Multispectral Thermal Imager (MTI) satellite, which is still used to monitor treaty provisions, map chemical spills, detect pollution, and detect volcanic activity.
Required:
You bring the confidence and skills to be eligible for the job by meeting these minimum requirements:
Currently attending and enrolled full time (or scheduled to graduate in the spring) in an accredited undergraduate program
Pursuing a science, engineering, or math major
Minimum cumulative GPA of 3.0/4.0
Ability to work up to 40 hours per week during the summer
U.S. citizenship
Note: If you have not yet started your undergraduate program, please apply to a high school intern position.
Additional Requirements:
• Experience in at least one of the following programming languages: Python, C, C++, Java, Go, Perl, Ruby or R.
Desired:
Currently in a computer science, data science, or engineering program
Interest in balloon, aircraft, spacecraft, or satellite ground stations
Interest in decision support software
Working knowledge of Java or C++
Experience writing code to process and/or analyze data
Experience with object oriented design and general software development processes
Desire and ability to work effectively in a small collaborative Agile development team
Positive communication skills
Experience writing data acquisition code for sensors and/or instruments is a plus
Department Description:
The Quantitative Modeling and Analysis Department conducts research, development, and systems engineering in computer science and engineering to address important, complex national security problems. Key research areas include uncertainty quantification, optimization, inference modeling, data analysis, and algorithm development. Much of our application development work focuses on verification, validation and uncertainty quantification of complex problems. We provide trusted design and software development for large, operations software as well as detailed scientific computing software. The work is focused on providing efficient, validated information and technologies for use in predictive modeling and decision making.
About Sandia:
Sandia National Laboratories is the nation's premier science and engineering lab for national security and technology innovation, with teams of specialists focused on cutting-edge work in a broad array of areas. Some of the main reasons we love our jobs:
Challenging work withamazingimpact that contributes to security, peace, and freedom worldwide
Extraordinary co-workers
Some of the best tools, equipment, and research facilities in the world
Career advancement and enrichment opportunities
Flexible schedules, generous vacations,strongmedical and other benefits, competitive 401k, learning opportunities, relocation assistance and amenities aimed at creating a solid work/life balance*
World-changing technologies. Life-changing careers. Learn more about Sandia at: http://www.sandia.gov
*These benefits vary by job classification.
Security Clearance:
This position does not currently require a Department of Energy (DOE) security clearance.
Sandia will conduct a pre-employment drug test and background review that includes checks of personal references, credit, law enforcement records, and employment/education verifications. Furthermore, employees in New Mexico need to pass a U.S. Air Force background screen for access to Kirtland Air Force Base. Substance abuse or illegal drug use, falsification of information, criminal activity, serious misconduct or other indicators of untrustworthiness can cause access to be denied or terminated, resulting in the inability to perform the duties assigned and subsequent termination of employment.
If hired without a clearance and it subsequently becomes necessary to obtain and maintain one for the position, or you bid on positions that require a clearance, a pre-processing background review may be conducted prior to a required federal background investigation. Applicants for a DOE security clearance need to be U.S. citizens. If you hold more than one citizenship (i.e., of the U.S. and another country), your ability to obtain a security clearance may be impacted.
Members of the workforce (MOWs) hired at Sandia who require uncleared access for greater than 179 days during their employment, are required to go through the Uncleared Personal Identity Verification (UPIV) process. Access includes physical and/or cyber (logical) access, as well as remote access to any NNSA information technology (IT) systems. UPIV requirements are not applicable to individuals who require a DOE personnel security clearance for the performance of their SNL employment or to foreign nationals. The UPIV process will include the completion of a USAccess Enrollment, SF-85 (Questionnaire for Non-Sensitive Positions) and OF-306 (Declaration of for Federal Employment). An unfavorable UPIV determination will result in immediate retrieval of the SNL issued badge, removal of cyber (logical) access and/or removal from SNL subcontract. All MOWs may appeal the unfavorable UPIV determination to DOE/NNSA immediately. If the appeal is unsuccessful, the MOW may try to go through the UPIV process one year after the decision date.
EEO Statement:
All qualified applicants will receive consideration for employment without regard to race, color, religion, sex, sexual orientation, gender identity, national origin, age, disability, or veteran status and any other protected class under state or federal law.