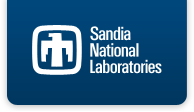 Job Information
Sandia National Laboratories

Information Enterprise Systems Technologist (Experienced)

in

Livermore

,

California
:
Are you passionate about your work and want to utilize state-of-the-art facilities to explore solutions? Do you want to join a dynamic team that solves challenging issues for the nation's security? If so, you could be the highly motivated individual we are seeking to join our team.
We are seeking an Information Enterprise Systems Technologist to join our dynamic and diverse team. You will interact with multiple staff, managers, and other computer support groups in a high stress environment as a critical part of the classified computing support team.
This individual, under general direction, will be responsible for managing, and troubleshooting centralized and distributed Windows systems by following established procedures to configure and maintain operating software, and engineering applications. They will provide system administration of diskless, disk full, and virtual computers on classified and unclassified networks. They will provide customer support for client installation and maintenance of mechanical and electrical CAD and engineering applications including PTC CREO, Mentor Graphics, and AutoCAD. Some of their work will require managing an individual queue of trouble tickets using ITSM ticket management software.
On any given day, you may be called on to:
Partner with IT service teams in both California and New Mexico locations.
Support classified Windows environments, computer builds, upgrades, maintenance, office moves, diskless/diskfull/VDI support, data separation and security practices and other duties as assigned.
Install, test, administer, and document distributed computing systems, including operating systems, shared components, commercial off-the-shelf application interoperability validation, and system security configuration management.
Provide support for a wide range of computer hardware, file storage subsystems, workstations, and peripherals.
Utilize your expertise to support the selection of integrated hardware and software solutions that meet performance, scalability, reliability, and security needs.
Required:
High school diploma plus 3 or more years of directly related experience; or equivalent combination of education and experience
Strong experience in Windows desktop systems administration and troubleshooting
Experience in disk full imaging, system setup, account management, backup/restore, network printers, application installation and management, and peripheral installations.
Experience in Hardware support of laptops and workstations
Must be able to walk up to a minimum of two miles per day in support of mission customers.
Selected applicants will be required to pass a Job Placement Assessment before beginning the job to ensure that they can perform the essential physical requirements, with or without accommodations.
Active DOE Q clearance
Desired:
Associate's or Bachelor's degree in information technology, computer science, or equivalent experience
Computer support experience at Sandia National Laboratories.
Excellent interpersonal and customer service skills
Basic understanding of network technologies and concepts including the ability to troubleshoot and make fiber network connections.
Excellent interpersonal and customer service skills and the ability to effectively collaborate with other IT professionals outside of the work center.
IT service management tool experience (e.g. Remedy ticketing system, incident management, change management, etc.).
Experience in MAC system support and troubleshooting.
Experience with SCN computers running in a MSVDI (Microsoft Virtual Desktop Infrastructure)
Experience with multiple software programs (Adobe Photoshop, DOORS, PDMLink, Adobe Acrobat, Office Suite, SharePoint, scanning and printing software, etc.).
Experience with SNL escorting requirements and ability to manage work while escorting.
SNL site IT infrastructure experience to include SRN/SCN/SPN networking environments.
Experience managing Windows collaborative share permissions.
Excellent communication skills are a must; not only with the customer, but with team members. Candidate should be able to actively seek help in gathering resources, solicit input, and use a variety of techniques to reach a solution.
Department Description:
The Information Systems & Services Department provides enterprise level computing capabilities for Sandia/California. The suite of services is funded through Indirect, Direct, and Service Center. Services provided by the department include: (1) unclassified and classified desktop including Windows, Mac, Unix, and Linux; (2) mobile computing; (3) unclassified and classified platforms; (4) unclassified and classified storage; (5) business continuity and disaster recovery; (6) server subscriptions; (7) Laptops of Foreign Travel; (8) password administration; and (9) IT support tailored to mission line organization specific needs including Engineering Applications Management, Cyber Security Representatives, and Applied Mechanics LAN.
About Sandia:
Sandia National Laboratories is the nation's premier science and engineering lab for national security and technology innovation, with teams of specialists focused on cutting-edge work in a broad array of areas. Some of the main reasons we love our jobs:
Challenging work withamazingimpact that contributes to security, peace, and freedom worldwide
Extraordinary co-workers
Some of the best tools, equipment, and research facilities in the world
Career advancement and enrichment opportunities
Flexible schedules, generous vacations,strongmedical and other benefits, competitive 401k, learning opportunities, relocation assistance and amenities aimed at creating a solid work/life balance*
World-changing technologies. Life-changing careers. Learn more about Sandia at: http://www.sandia.gov
*These benefits vary by job classification.
Security Clearance:
Position requires a Department of Energy (DOE) Q security clearance to start.
Sandia is required by DOE directive to conduct a pre-employment drug test and background review that includes checks of personal references, credit, law enforcement records, and employment/education verifications. Applicants for employment need to be able to maintain a DOE Q-level security clearance, which requires U.S. citizenship. If you hold more than one citizenship (i.e., of the U.S. and another country), your ability to obtain a security clearance may be impacted.
Applicants offered employment with Sandia are subject to a federal background investigation to meet the requirements for access to classified information or matter if the duties of the position require a DOE security clearance. Substance abuse or illegal drug use, falsification of information, criminal activity, serious misconduct or other indicators of untrustworthiness can cause a clearance to be denied or terminated by DOE, resulting in the inability to perform the duties assigned and subsequent termination of employment.
EEO Statement:
All qualified applicants will receive consideration for employment without regard to race, color, religion, sex, sexual orientation, gender identity, national origin, age, disability, or veteran status and any other protected class under state or federal law.