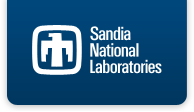 Job Information
Sandia National Laboratories

Electro-optical/Mechanical Technologist (Experienced)

in

Livermore

,

California
:
The Chemistry and Reacting Flow Departments at Sandia's Combustion Research Facility (CRF) are seeking an electro-optical/mechanical technologist to help develop instrumentation for laser- and mass spectrometry-based diagnostics research projects. We use laser diagnostics (e.g., laser-induced fluorescence, laser Rayleigh scattering, Raman scattering, coherent anti-Stokes Raman scattering, sum-frequency generation) and mass spectrometry (including photoionization) to study fundamental problems in gas phase chemical physics and plasma science. You will help maintain and upgrade lasers, mass spectrometric and electrical systems, including daily upkeep, scheduled servicing, troubleshooting, and repairs as required.
On any given day, you may:
Design and implement hardware and software for data acquisition and experimental control; Construct and operate small reactors and plasma sources with associated electrical and gas-handling systems;
Set up experimental equipment associated with ultra-high vacuum technology; conducting tests; supporting researchers;
Coordinate support activities with peers, facilities, maintenance, and external suppliers;
Assist with ES&H operations for the CRF's laboratories.
Required:
A.A. degree in laser/electro-optics technology, or relevant discipline; or high school diploma with at least four years' relevant experience.
Desired:
Bachelor's degree in science or engineering
Experience in mass spectrometry
Ability to partner with a diverse team of scientists and be self-directed
Five years' experience in designing and building scientific experiments in a research environment, as well as experience with developing and troubleshooting optical instrumentation, data collection systems, flow systems, and controllers.
Data analysis work experience; demonstrated hands-on experience with lasers, detectors, data acquisition systems, and hardware; and knowledge of optics, electronics, imaging, and sensing systems.
Knowledge of nanosecond, picosecond, or femtosecond laser systems, spectrometers, and scientific cameras is highly desired for this position.
Skills in light machining, fabrication, and mechanical computer-aided design
Experience in Microsoft Office (Word, Excel, PowerPoint), Matlab, and LabView.
Department Description:
The Combustion Chemistry and Diagnostics Department is part of Sandia's Combustion Research Facility (CRF) in Livermore, California, where over 100 scientists, engineers, and technologists conduct basic and applied research to improve our nation's ability to use and control combustion processes efficiently and cleanly. Under the principal sponsorship of the Department of Energy's Office of Basic Energy Sciences, the Combustion Chemistry and Diagnostics Department conducts fundamental experimental, theoretical, and modeling research to develop a foundational understanding of the key chemical processes that underlie the complex mechanisms of combustion. Additional programs investigate the effects of combustion emissions on atmospheric composition and climate. Research areas include chemical dynamics and spectroscopy, theoretical and experimental chemical kinetics, flame chemistry and modeling, and gas-phase and particulate diagnostics development and deployment.
About Sandia:
Sandia National Laboratories is the nation's premier science and engineering lab for national security and technology innovation, with teams of specialists focused on cutting-edge work in a broad array of areas. Some of the main reasons we love our jobs:
Challenging work withamazingimpact that contributes to security, peace, and freedom worldwide
Extraordinary co-workers
Some of the best tools, equipment, and research facilities in the world
Career advancement and enrichment opportunities
Flexible schedules, generous vacations,strongmedical and other benefits, competitive 401k, learning opportunities, relocation assistance and amenities aimed at creating a solid work/life balance*
World-changing technologies. Life-changing careers. Learn more about Sandia at: http://www.sandia.gov
*These benefits vary by job classification.
Security Clearance:
This position does not currently require a Department of Energy (DOE) security clearance.
Sandia will conduct a pre-employment drug test and background review that includes checks of personal references, credit, law enforcement records, and employment/education verifications. Furthermore, employees in New Mexico need to pass a U.S. Air Force background screen for access to Kirtland Air Force Base. Substance abuse or illegal drug use, falsification of information, criminal activity, serious misconduct or other indicators of untrustworthiness can cause access to be denied or terminated, resulting in the inability to perform the duties assigned and subsequent termination of employment.
If hired without a clearance and it subsequently becomes necessary to obtain and maintain one for the position, or you bid on positions that require a clearance, a pre-processing background review may be conducted prior to a required federal background investigation. Applicants for a DOE security clearance need to be U.S. citizens. If you hold more than one citizenship (i.e., of the U.S. and another country), your ability to obtain a security clearance may be impacted.
Members of the workforce (MOWs) hired at Sandia who require uncleared access for greater than 179 days during their employment, are required to go through the Uncleared Personal Identity Verification (UPIV) process. Access includes physical and/or cyber (logical) access, as well as remote access to any NNSA information technology (IT) systems. UPIV requirements are not applicable to individuals who require a DOE personnel security clearance for the performance of their SNL employment or to foreign nationals. The UPIV process will include the completion of a USAccess Enrollment, SF-85 (Questionnaire for Non-Sensitive Positions) and OF-306 (Declaration of for Federal Employment). An unfavorable UPIV determination will result in immediate retrieval of the SNL issued badge, removal of cyber (logical) access and/or removal from SNL subcontract. All MOWs may appeal the unfavorable UPIV determination to DOE/NNSA immediately. If the appeal is unsuccessful, the MOW may try to go through the UPIV process one year after the decision date.
EEO Statement:
All qualified applicants will receive consideration for employment without regard to race, color, religion, sex, sexual orientation, gender identity, national origin, disability, or veteran status.