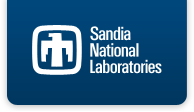 Job Information
Sandia National Laboratories

Tribology Laboratory Support Technologist

in

Albuquerque

,

New Mexico
:
This posting will be open for application submissions for a minimum of seven (7) calendar days, including the 'posting date'. Sandia reserves the right to extend the posting date at any time.
:
Our team is seeking a Limited Term Employee, R&D Laboratory Support Technologist to support experimental work in materials science, specifically in understanding relationships between near-surface microstructure, chemistry and material performance. Are you seeking an opportunity to join a multi-disciplinary team pursuing creative solutions to complicated problems in research and engineering? Do you dream of pursuing problems both independently and in collaboration with a team? If so, you will want to consider applying for this opportunity.
On any given day, you may be called on to:
Support mechanical testing of materials, including planning, setup and execution of experiments
Support development of custom testing capabilities, including computer aided design (CAD), coordination of fabrication and integration of system components, custom testing fixtures and upgrades to existing equipment
Perform troubleshooting and general maintenance of commercial as well as custom state-of-the-art laboratory equipment
Develop documentation, including experimental procedures, data reduction and plotting, and compilation of test results
Handle the ES&H processes and paperwork for the laboratories
Support work planning and control efforts and job safety analyses
Required:
Bachelor degree or higher in materials science, chemistry, mechanical engineering, applied physics or a closely related field, or associate degree in a relevant field plus four or more years of related experience

Experience in the following areas: (Please list experience as part of the resume)

Using computer-interfaced test equipment

Experience with delicate mechanical systems that require manual dexterity for sample mounting and sensor adjustment.
Experience with data plotting/manipulation and documentation related to experiment
Ability to acquire and maintain a DOE security clearance
Desired:
Experience operating, calibrating, and maintaining equipment including profilometers, electrical signal source meters, digital multimeters, oscilloscopes, digital cameras, optical microscopes, precision mass balances, programmable furnaces, gas handling systems, and ultra-high vacuum equipment
Experience with LabView, MATLAB, and CAD software
Experience in the design and construction of electromechanical systems with data acquisition and control
Ability to plan and execute complex experiments with a wide range of equipment, and coordinate additional analyses with other internal and external collaborators
Attention to detail
A proven track record of excellent interpersonal oral and written communication skills
Documented experience working as part of diverse multidisciplinary teams
Current, active DOE security clearance
Department Description:
The Materials Mechanics and Tribology Department researches the mechanical behavior of materials and uses those findings to resolve the engineering challenges facing Sandia's national security missions. Our team has solved materials problems in Nuclear Deterrence (ND) applications ranging from routine material compatibility concerns to manufacturing scale issues. In addition to ND, we apply resources to the development of solutions for many challenges including lubricating satellite mechanisms, materials for hypersonic sliding, and even measuring the elasticity of eye corneas.
To address these and other unusual challenges, we team with multi-disciplinary partners in developing novel and emerging processing and characterization techniques. Current activities include the development of high-throughput and in-situ methods for mechanically testing materials; highly customized tribological testing; digital image correlation; failure and deformation under complex loading; stress mapping using photo-luminescence; tribology of nanocrystalline materials; and 3D characterization of microstructure and components. We collaborate extensively across Sandia and handle multi-million-dollar programs. Our outstanding team includes winners of various awards as well as holders of several patents and intellectual property provisions.
Our team is committed to nurturing a culture compatible with a broad group of people and perspectives in accordance with the changing makeup of the workforce. In support of this vision, our center actively recruits applicants from diverse groups of backgrounds and fosters an inclusive community.
Join us and work towards your goals while making a difference!
About Sandia:
Sandia National Laboratories is the nation's premier science and engineering lab for national security and technology innovation, with teams of specialists focused on cutting-edge work in a broad array of areas. Some of the main reasons we love our jobs:
• Challenging work with amazing impact that contributes to security, peace, and freedom worldwide
• Extraordinary co-workers
• Some of the best tools, equipment, and research facilities in the world
• Career advancement and enrichment opportunities
• Flexible work arrangements for many positions include 9/80 (work 80 hours every two weeks, with every other Friday off) and 4/10 (work 4 ten-hour days each week) compressed workweeks, part-time work, and telecommuting (a mix of onsite work and working from home)
• Generous vacations, strong medical and other benefits, competitive 401k, learning opportunities, relocation assistance and amenities aimed at creating a solid work/life balance*
World-changing technologies. Life-changing careers. Learn more about Sandia at: http://www.sandia.gov
*These benefits vary by job classification.
Security Clearance:
Sandia is required by DOE to conduct a pre-employment drug test and background review that includes checks of personal references, credit, law enforcement records, and employment/education verifications. Applicants for employment need to be able to obtain and maintain a DOE L-level security clearance, which requires U.S. citizenship. If you hold more than one citizenship (i.e., of the U.S. and another country), your ability to obtain a security clearance may be impacted.
Applicants offered employment with Sandia are subject to a federal background investigation to meet the requirements for access to classified information or matter if the duties of the position require a DOE security clearance. Substance abuse or illegal drug use, falsification of information, criminal activity, serious misconduct or other indicators of untrustworthiness can cause a clearance to be denied or terminated by the DOE, resulting in the inability to perform the duties assigned and subsequent termination of employment.
EEO Statement:
All qualified applicants will receive consideration for employment without regard to race, color, religion, sex, sexual orientation, gender identity, national origin, age, disability, or veteran status and any other protected class under state or federal law.
:
This Limited Term Employee (LTE) position is a temporary position for one year term, which may be renewed at Sandia's discretion up to a maximum of seven years.
Individuals in LTE positions may bid on regular Sandia positions as internal candidates, and in some cases may be converted to regular career positions during their term if warranted by ongoing operational needs, continuing availability of funds, and satisfactory job performance.