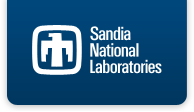 Job Information
Sandia National Laboratories

Software Systems Engineer-Platform Automation (Early/Mid-Career)

in

Albuquerque

,

New Mexico
:
Are you passionate about your work and dream of utilizing state-of-the-art concepts to explore solutions? Do you want to join a dynamic team that solves significant issues for our nation's security?
We are seeking a Software Systems Engineer to join our dynamic team. You will be part of a platform automation team of 6. You will join a team that is engaged on multiple projects supporting creation, delivery, and testing of automated platforms using technologies such as Ansible, VMWare, Python, and Linux Systems.
On any given day, you may be asked to:
Apply integrated technical judgment—which requires using the scientific method to recognize and formulate problems, to collect data through observation and experimentation, and to formulate and test hypotheses—to anticipate, innovate, and deliver solutions
Root the work in the fundamentals of science/engineering while applying a deep understanding of engineering and scientific principles
Create and applies scientific theories and laws and engineering methods used within scientific and engineering disciplines to develop or demonstrate new designs, concepts, materials, machines, products, processes, or systems
Use physical and computational simulation, analysis, and evaluation as inherent activities of development
Plan, conduct, and execute Sandia's science/engineering programs within the spectrum of fundamental research, development, or demonstration
Research, design, develop, and test information processing hardware such as computer chips, circuit boards, computer systems, and electrical components
Design new or modifies existing products, develops technical specifications for production, analyzes hardware configuration and processing solutions, and tests hardware conformance to specifications
Conduct multidisciplinary research in the design, development, testing, and utilization of CPUs, application-specific integrated circuits, programmable logic devices, peripheral devices, embedded systems, computer systems, secure architectures, and networks
Apply engineering principles to design components, products, and systems
Required:
You have a bachelor's degree, or higher, in computer science, software engineering, or relevant computer field
You hold an active DOE clearance, or equivalent
Desired:
Ideally, your background would also include:
Advanced degree in relevant field of computer science or software/engineering
5 years' experience working with Linux operating systems, as well as programming in Python, bash (or similar languages)
2 years' experience in Linux Systems administration, as well as working with Ansible, Puppet, Chef, Salt, or similar technologies
Experience in computer and network systems analysis to determine system requirements, define system design, develop architectures, and assess functionality and performance
Experience with information assurance, including security information and event management, access control systems, firewalls and intrusion prevention technologies
Experience with systems engineering or systems architecture principles, artifacts, tools, and processes
Experience with agile development methods, principles, and processes
Certifications including RHCE (Red Hat Certified Engineer), CCNA (Cisco Certified Network Associate), and CISSP (Certified Information Systems Security Professional)
Domain knowledge in remote sensing, space missions, or satellite ground stations
Exceptional verbal and written communication skills
Demonstrated ability to work effectively in a collaborative and interdisciplinary team environment
Department Description:
The Platform Automation Department is a capability-based organization that architects, develops, integrates, tests, and deploys large highly reliable mission critical systems. We have expertise in R&D and Information Technology across many disciplines including large-scale software engineering, computer science, and computer engineering. Our specific capabilities include computer hardware/software architectures, system administration/networking, cyber security, failover/redundancy, continuous integration, system integration/verification, and performance assessment. We demonstrate these capabilities to innovate high-rigor solutions while supporting existing critical customer needs. Our current responsibility includes support for nonproliferation and national security missions for the US Nuclear Detonation Detection System.
About Sandia:
Sandia National Laboratories is the nation's premier science and engineering lab for national security and technology innovation, with teams of specialists focused on cutting-edge work in a broad array of areas. Some of the main reasons we love our jobs:
Challenging work withamazingimpact that contributes to security, peace, and freedom worldwide
Extraordinary co-workers
Some of the best tools, equipment, and research facilities in the world
Career advancement and enrichment opportunities
Flexible schedules, generous vacations,strongmedical and other benefits, competitive 401k, learning opportunities, relocation assistance and amenities aimed at creating a solid work/life balance*
World-changing technologies. Life-changing careers. Learn more about Sandia at: http://www.sandia.gov
*These benefits vary by job classification.
Security Clearance:
Position requires a Department of Energy (DOE) L-level security clearance to start.
Position requires an active Department of Energy (DOE) L-level security clearance or active security clearance with another U.S. government agency (e.g., DOD) to be considered for this position.
Sandia is required by DOE to conduct a pre-employment drug test and background review that includes checks of personal references, credit, law enforcement records, and employment/education verifications. Applicants for employment must be able to maintain a DOE L-level security clearance, which requires U.S. citizenship. If you hold more than one citizenship (i.e., of the U.S. and another country), your ability to obtain a security clearance may be impacted.
Applicants offered employment with Sandia are subject to a federal background investigation to meet the requirements for access to classified information or matter if the duties of the position require a DOE security clearance. Substance abuse or illegal drug use, falsification of information, criminal activity, serious misconduct or other indicators of untrustworthiness can cause a clearance to be denied or terminated by DOE, resulting in the inability to perform the duties assigned and subsequent termination of employment.
EEO Statement:
All qualified applicants will receive consideration for employment without regard to race, color, religion, sex, sexual orientation, gender identity, national origin, disability, or veteran status.