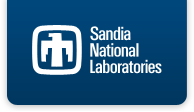 Job Information
Sandia National Laboratories

Safeguards & Security (S&S) - Contract Security Management Specialist (Experienced)

in

Albuquerque

,

New Mexico
:
This posting will be open for application submissions for a minimum of seven (7) calendar days, including the 'posting date'. Sandia reserves the right to extend the posting date at any time.
:
We are looking for a dynamic, energetic team player to work on the Contract Security Management (CSM) Team as our Safeguards & Security Planning & Operations Specialist (Limited Term Employee)! Our group facilitates the approval of a facility's (i.e., subcontractor company's) eligibility to access, receive, generate, reproduce, store, transmit or destroy classified information or matter.
You will work within a team of six people to facilitate the Facility Clearance process for NTESS/Sandia National Laboratories and its tier subcontractors. The team is responsible for ensuring that the subcontract companies meet Program requirements and are authorized throughout the lifecycle of the process.
On any given day, you may be called on to:
Serve as a liaison between SNL and various subcontractor facilities and the Sandia Field Office.
Provide a range of security and compliance guidance needed to support the adherence of security requirement objectives through clauses, terms and conditions, principles, flow down of security requirements, security plans, periodic security reviews, assurance activities and policy changes.
Review contractual documents to ensure they follow corporate policy and protect corporate security posture.
Review and interpret NNSA/DOE directives, national policy and corporate policy and implement through SNL policies/practices to ensure good risk-based security while enabling the mission.
Plan, facilitate and coordinate efforts to ensure flow down of the appropriate security requirements.
Review and evaluate security operations of subcontractor operated facilities through continual assessments and site visits in support of our national security.
Collaborate with Procurement, S&S subject matter authorities, Cyber Security, Field Intelligence Element, Counterintelligence, and others as necessary on several initiatives.
Collaborate with all levels of internal/external personnel and network with others in the industry in order to build and promote a collaborative working environment.
Develop tools and recommend new systems, processes, training, etc. to continuously improve the Program.
Serve in an Assurance capacity for self-assessment, security audits and other program assurance activities including assessing findings, developing corrective action plans and tracking and implementing achievements.
Provide program facilitation, coordination, and guidance through interactions with personnel regarding matters related to the facility clearance process and the registration of security activities.
Required:
Bachelor's degree in relevant discipline (e.g., Information Security/Assurance, Communications, Business, Criminology, Public Administration) plus eight (8) or more years of experience, or equivalent combination of relevant education and experience
Ability to obtain and maintain an active DOE Q-level security clearance.
Selected applicants may undergo multiple interviews and may be asked to provide a writing sample and/or develop and deliver a presentation on a subject to be determined by the manager.
Desired:
In-depth knowledge of multiple Security disciplines to include Program Management Operations (e.g., Facility Clearance; Foreign Ownership, Control or Influence; Security Management in Contracting; Self-Assessments/Surveys; Corrective Actions), Physical Protection, Information Security, and Personnel Security.
Experience conducting assurance activities to include conducting assessments, identifying findings and observations and developing and implementing sustainable corrective action plans.
Experience with DOE, DOD and Executive directives and experience interpreting requirements and creating and implementing policy to follow those requirements.
Experience working in a team environment to successfully support group decisions, being tactful, and soliciting opinions from customers and coworkers.
Experience working with DOE/NNSA, Defense Counterintelligence & Security Agency, Sandia management, and all levels of Sandia employees.
Strong project management and organization skills, including the demonstrated ability to manage multiple projects and adapt to multiple tasks and changing priorities in a dynamic and demanding environment.
Proven track record to exercise initiative, work independently on multiple concurrent activities to meet a variety of customer requirements with changing priorities and short deadlines.
Ability to apply critical thinking skills to synthesize disparate detailed data into useful information.
Excellent negotiation, interpersonal and strong communication skills, with the ability to communicate complex issues clearly and concisely both in writing and verbally.
Identifying and developing continuous program and process improvements.
Department Description:
The International Security and Risk Management Department (4226) is part of Sandia's Safeguard & Security (S&S) program, whose primary function is the protection and support of Sandia's mission, information, resources, and people. We are responsible for leading efforts to develop, implement, and successfully execute a diverse portfolio of S&S-related programs. The department helps to mitigate security risks through three security functions. International Security Operations (ISO) supports international travelers before and during travel with a variety of risk mitigating activities and capabilities. The Foreign Interactions Office (FIO) is responsible for ensuring that foreign nationals have been appropriately vetted and approved in accordance with DOE and SNL policies prior to accessing Sandia facilities or information. Contract Security Management (CSM) is responsible for advising and assisting subcontractor companies through the facility clearance process and evaluating if a facility is under Foreign Ownership, Control or Influence to such a degree that the granting of a facility clearance would be inconsistent with the national interest.
About Sandia:
Sandia National Laboratories is the nation's premier science and engineering lab for national security and technology innovation, with teams of specialists focused on cutting-edge work in a broad array of areas. Some of the main reasons we love our jobs:
• Challenging work with amazing impact that contributes to security, peace, and freedom worldwide
• Extraordinary co-workers
• Some of the best tools, equipment, and research facilities in the world
• Career advancement and enrichment opportunities
• Flexible work arrangements for many positions include 9/80 (work 80 hours every two weeks, with every other Friday off) and 4/10 (work 4 ten-hour days each week) compressed workweeks, part-time work, and telecommuting (a mix of onsite work and working from home)
• Generous vacations, strong medical and other benefits, competitive 401k, learning opportunities, relocation assistance and amenities aimed at creating a solid work/life balance*
World-changing technologies. Life-changing careers. Learn more about Sandia at: http://www.sandia.gov
*These benefits vary by job classification.
Security Clearance:
Sandia is required by DOE to conduct a pre-employment drug test and background review that includes checks of personal references, credit, law enforcement records, and employment/education verifications. Applicants for employment need to be able to obtain and maintain a DOE Q-level security clearance, which requires U.S. citizenship. If you hold more than one citizenship (i.e., of the U.S. and another country), your ability to obtain a security clearance may be impacted.
Applicants offered employment with Sandia are subject to a federal background investigation to meet the requirements for access to classified information or matter if the duties of the position require a DOE security clearance. Substance abuse or illegal drug use, falsification of information, criminal activity, serious misconduct or other indicators of untrustworthiness can cause a clearance to be denied or terminated by DOE, resulting in the inability to perform the duties assigned and subsequent termination of employment.
EEO Statement:
All qualified applicants will receive consideration for employment without regard to race, color, religion, sex, sexual orientation, gender identity, national origin, age, disability, or veteran status and any other protected class under state or federal law.
:
This Limited Term Employee (LTE) position is a temporary position for one year term, which may be renewed at Sandia's discretion up to a maximum of seven years.
Individuals in LTE positions may bid on regular Sandia positions as internal candidates, and in some cases may be converted to regular career positions during their term if warranted by ongoing operational needs, continuing availability of funds, and satisfactory job performance.