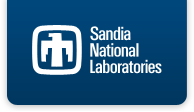 Job Information
Sandia National Laboratories

R&D S&E, Microwave & Sensor Engineer (Early/Mid-Career)

in

Albuquerque

,

New Mexico
:
We are seeking a R&D S&E, Microwave & Sensor Engineer to join our dynamic team.
On any given day, you may be called on to:
Travel to field tests with government/military end-users to extract requirements, demonstrate new technical capabilities and/or provide technical training.
Employ the latest and greatest EDA and EM simulation tools to design new RF/Microwave hardware.
Prototypes, characterize, and troubleshoot RF/microwave and antenna hardware in a state-of-the art laboratory facilities.
Brainstorm solutions to complex problems of national security significance, and propose technical solutions.
Present your work to colleagues and customers across the national security enterprise.
Some travel for technical interactions and field testing is required.
Required:
MS or PhD in Electrical Engineering

Educational background or relevant experience in at least three of the following seven areas:

RF/Microwave/Analog circuit design

RF Communications Systems
RADAR
Signal Processing
Embedded Systems (Hardware/Software)
Electromagnetics modeling and antenna design
Firmware implementation of signal processing algorithms on FPGAs or DSPs
Must have the ability to obtain and maintain a DOE Q Security Clearance.
Also must have the ability to obtain and maintain a SCI clearance, which may require a polygraph test.
Desired:
Ideally, we would like to see your background include some of the following:
Ability to work independently and on a team
Ability to interact with internal and external partners and customers
Ability to work both independently and on a team
Ability to interact with internal and external partners and customers
Laboratory skills and knowledge of RF-related test equipment
Demonstrated field test experience
Knowledge of Matlab/Simulink or equivalent (i.e. Octave)
Knowledge of system and circuit EDA tools
Knowledge of high-level programming language(s)
Embedded software and firmware expertise
Knowledge of RF Communications, RADAR, or EW systems and principles
Hardware level signal processing experience (FPGA, DSP, or GPU)
Active DOE Q clearance
Active SCI clearance
Department Description:
The Advanced Radio Frequency Applications department researches, develops, evaluates and deploys specialized RF systems for a number of national security applications including space based, airborne, and terrestrial RF communications, Command and Control (C2), remote sensing, nontraditional Electronic Counter Measures / Electronic Warfare (ECM/EW), and specialized Tagging, Tracking, and Locating (TTL) systems. Members of the department have broadly varying skills including RF/microwave circuit and system design, antenna design, digital signal processing, embedded system hardware and software, digital system design, operational field-testing development/support, and program/project management. Design challenges include highly miniaturized electronic system design, communication system architecture, ultra-low size, weight, and power (SWaP) hardware, ultra-low-noise receivers, and signal extraction/classification techniques in low Signal-to-Noise-Ratio environments. We are tightly integrated with other departments in the Advanced RF Applications business area and regularly partner across organizational boundaries internal and external to SNL, to include working closely with Government/Military partners to consistently deliver high-impact solutions to some of our nation's most difficult national security problems.
About Sandia:
Sandia National Laboratories is the nation's premier science and engineering lab for national security and technology innovation, with teams of specialists focused on cutting-edge work in a broad array of areas. Some of the main reasons we love our jobs:
Challenging work withamazingimpact that contributes to security, peace, and freedom worldwide
Extraordinary co-workers
Some of the best tools, equipment, and research facilities in the world
Career advancement and enrichment opportunities
Flexible schedules, generous vacations,strongmedical and other benefits, competitive 401k, learning opportunities, relocation assistance and amenities aimed at creating a solid work/life balance*
World-changing technologies. Life-changing careers. Learn more about Sandia at: http://www.sandia.gov
*These benefits vary by job classification.
Security Clearance:
Sandia is required by DOE to conduct a pre-employment drug test and background review that includes checks of personal references, credit, law enforcement records, and employment/education verifications. Applicants for employment need to be able to obtain and maintain a DOE Q-level security clearance and SCI access, both of which require US citizenship. SCI access may also require a polygraph examination. If you hold more than one citizenship (i.e., of the U.S. and another country), your ability to obtain these levels of access may be impacted.
Applicants offered employment with Sandia are subject to a federal background investigation to meet the requirements for access to classified information or matter if the duties of the position require a DOE security clearance. Substance abuse or illegal drug use, falsification of information, criminal activity, serious misconduct or other indicators of untrustworthiness can cause a clearance to be denied or terminated by the DOE, resulting in the inability to perform the duties assigned and subsequent termination of employment.
EEO Statement:
All qualified applicants will receive consideration for employment without regard to race, color, religion, sex, sexual orientation, gender identity, national origin, age, disability, or veteran status and any other protected class under state or federal law.