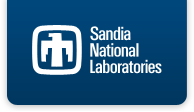 Job Information
Sandia National Laboratories

R&D S&E, Mechanical Engineer (Early/Mid Career)

in

Albuquerque

,

New Mexico
:
This posting will be open for application submissions for a minimum of seven (7) calendar days, including the 'posting date'. Sandia reserves the right to extend the posting date at any time.
:
Are you passionate about your work and dream of utilizing state-of-the-art facilities to explore solutions? If so, you are one of the R&D Mechanical Engineers we seek to join our dynamic team that solves challenging issues for our nation's security. As part of the precision mechanical systems group, you'll help craft unique solutions that assure national security through design, analysis and realization of hardware to support satellite, airborne, and ground-based systems.
On any given day, you would be expected to:
Apply understanding of mechanical and manufacturing engineering principles to design, analyze, and deliver fieldable national security products.
Provide technical solutions to complex problems which require regular use of technical acumen, ingenuity, and creativity.
Utilize effective partnering skills on multi-disciplinary teams that cross organizational boundaries.
Work independently to balance priorities and execute program deliverables on schedule.
Lead or support design realization through full life cycle; conceptual designs, trade studies, detail designs, procedures, assembly, testing, and verification.
Create and present technical materials, results, and status to management or programmatic customers at each stage of the product life cycle.
Design in CREO CAD software to assess components against requirements, manufacturability, proper fit, tolerance stackup, assembly process, and schedule.
Perform structural, dynamic, or thermal Finite Element Analysis (FEA) on complex opto-mechanical or electro-mechanical assemblies.
Assess analysis or testing results to validate design solutions with respect to operational performance and environmental durability.
Conduct internal design reviews to receive, provide, and incorporate feedback from peers and management ahead of key program milestones
Disposition non-conforming hardware at the component level taking into consideration system level impacts.
Work in a laboratory environment to build high-consequence mechanical systems.
Develop subsystem test plans and map to requirements verification.
Work with staff to coordinate testing of components through full flight systems.
Document assembly configurations, analysis results, assembly procedures, non-conformances, engineering change requests, etc. in configuration-management software.
To maximize versatility and long-term impact to the organization, an individual is sought that also has the training and desire to work more generally as a mechanical design engineer. This position will offer you substantial opportunity for training, technical mentorship, and work across multiple national security programs. Some travel is required. Relocation to Albuquerque, NM required.
Required:
Bachelor's in mechanical engineering field plus 8 years' experience; or Master's in mechanical engineering plus 4 years' related experience.
Ability to obtain and maintain a DoE Q security clearance.
Desired:
Ideally, your background would also include some of the following:
Master's in mechanical engineering.
Demonstrated ability in the design, analysis, fabrication, and assembly of mechanical, electro-mechanical or opto-mechanical products.
Demonstrated ability to work well in a diverse teaming environment
Excellent communication skills including the ability to prepare and deliver clearly written reports and briefings
Experience with electro-mechanical systems for space applications.
Experience with SolidWorks and Creo Software
Experience performance thermal and structural analysis with Ansys Workbench software
Experience generating and tracking product requirements.
Experience with Geometric Dimensioning & Tolerance (GD&T) per ASME Y.14-5.
Experience using configuration management tools and change control processes.
Experience documenting processes and procedures such as work instructions
Experience handling high consequence and sensitive hardware.
Experience with mechanical testing techniques and equipment (load testers, shaker tables, thermocouples, data acquisition, vibrometers, etc.)
Experience with non-standard materials such as AM metals, superalloys, titanium, ceramics, carbon fiber composites, etc.
Active DOE Q security clearance or equivalent.
Department Description:
We are a part of a mechanical engineering group that supports the full breadth of Sandia missions ranging from Nuclear Deterrence to Strategic Partnership Projects. Our department has a focus in the realization of precision mechanical systems that support SPP, Satellite and Science programs. We execute the full development cycle from requirements analysis through design, realization and test of optomechanical, electromechanical and mechanical systems. We have a diverse team with wide ranges ofskills and experience, and we value critical thinking skills and good mechanical insight.
About Sandia:
Sandia National Laboratories is the nation's premier science and engineering lab for national security and technology innovation, with teams of specialists focused on cutting-edge work in a broad array of areas. Some of the main reasons we love our jobs:
• Challenging work with amazing impact that contributes to security, peace, and freedom worldwide
• Extraordinary co-workers
• Some of the best tools, equipment, and research facilities in the world
• Career advancement and enrichment opportunities
• Flexible work arrangements for many positions include 9/80 (work 80 hours every two weeks, with every other Friday off) and 4/10 (work 4 ten-hour days each week) compressed workweeks, part-time work, and telecommuting (a mix of onsite work and working from home)
• Generous vacations, strong medical and other benefits, competitive 401k, learning opportunities, relocation assistance and amenities aimed at creating a solid work/life balance*
World-changing technologies. Life-changing careers. Learn more about Sandia at: http://www.sandia.gov
*These benefits vary by job classification.
Security Clearance:
Sandia is required by DOE to conduct a pre-employment drug test and background review that includes checks of personal references, credit, law enforcement records, and employment/education verifications. Applicants for employment need to be able to obtain and maintain a DOE Q-level security clearance, which requires U.S. citizenship. If you hold more than one citizenship (i.e., of the U.S. and another country), your ability to obtain a security clearance may be impacted.
Applicants offered employment with Sandia are subject to a federal background investigation to meet the requirements for access to classified information or matter if the duties of the position require a DOE security clearance. Substance abuse or illegal drug use, falsification of information, criminal activity, serious misconduct or other indicators of untrustworthiness can cause a clearance to be denied or terminated by DOE, resulting in the inability to perform the duties assigned and subsequent termination of employment.
EEO Statement:
All qualified applicants will receive consideration for employment without regard to race, color, religion, sex, sexual orientation, gender identity, national origin, age, disability, or veteran status and any other protected class under state or federal law.