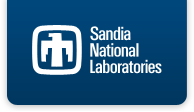 Job Information
Sandia National Laboratories

R&D Product Realization Team Lead- Systems Engineer (Experienced)

in

Albuquerque

,

New Mexico
:
This posting will be open for application submissions for a minimum of seven (7) calendar days, including the 'posting date'. Sandia reserves the right to extend the posting date at any time.
:
Are you passionate about your work and dream of utilizing state-of-the-art facilities to explore solutions? Do you want to join a dynamic team that solves challenging issues for our nation's security?
We are seeking a highly motivated, experienced Systems Engineer to join our diverse team. You will become the R&D S&E, Systems Engineering for the Interconnect Technologies Department who will lead a robust team of high achievers by providing technical leadership for the design, development and qualification of complex cables and related interconnect components for high consequence applications.
On any given day, you may be called on to:
Provide technical oversight for the development and implementation of innovative solutions to complex technical challenges,
Collaborate and lead multidisciplinary teams of design engineers, systems engineers, and subject matter experts in the successful execution of mission critical designs.
Collaborate with customers and multidisciplinary design team to establish requirements.
Collaborate with Production Agencies to incorporate defect prevention and design for manufacturabilit.,
Investigate and troubleshoot interconnects developed with legacy technologies or state of the art technologies.
Provide evaluation and technical analysis of test data.
Write technical reports, perform cost estimates, work technical issues and present results/findings.
Provide quality products with supporting qualification evidence that satisfy customer requirements within cost/schedule constraints.
Required:
Master's degree in electrical or mechanical engineering or STEM discipline and 5 or more years of relevant experience in engineering design, qualification, or production projects.
Component or subsystem design experience that includes electrical, electromechanical or mechanical design practices
Ability to obtain and maintain a Department of Energy (DOE) Q-level security clearance.
Desired:
Demonstrated oral, written, and presentation communication skills.
Strong desire to be involved in program management in support of product design, development and evaluation.
Experience in the application of engineering principles, and manufacturing methods.
PRT Lead or product development experience.
Knowledge of the NWC drawing and Engineering Authorization system.
Knowledge of NW requirements drawings (CDs, PSs, SSs, B-series drawings, etc.).
Microsoft Project experience.
Active DOE Q-level security clearance.
Department Description:
The Interconnects Department designs develops tests and qualifies high voltage, RF, flat-flex, multi-wire, and fiber optic cable assemblies. We utilize the Realize Product Subsystem (RPSS) to develop Mark Quality product that covers the complete product realization cycle of requirements, design, development, specification, qualification, procurement, delivery and stockpile support through our partners at the National Security Campus (NSC). We employ defect-prevention strategies to gain an understanding of design margin during the development cycle. The department's capabilities include the ability to address multiple challenging requirements related to meeting high reliability numbers over extremely long life, radiation tolerance, nuclear safety requirements, and size & weight restrictions. Adherence to safety, process controls, and quality principles is essential to the success of our department.
About Sandia:
Sandia National Laboratories is the nation's premier science and engineering lab for national security and technology innovation, with teams of specialists focused on cutting-edge work in a broad array of areas. Some of the main reasons we love our jobs:
Challenging work withamazingimpact that contributes to security, peace, and freedom worldwide
Extraordinary co-workers
Some of the best tools, equipment, and research facilities in the world
Career advancement and enrichment opportunities
Flexible schedules, generous vacations,strongmedical and other benefits, competitive 401k, learning opportunities, relocation assistance and amenities aimed at creating a solid work/life balance*
World-changing technologies. Life-changing careers. Learn more about Sandia at: http://www.sandia.gov
*These benefits vary by job classification.
Security Clearance:
Sandia is required by DOE to conduct a pre-employment drug test and background review that includes checks of personal references, credit, law enforcement records, and employment/education verifications. Applicants for employment need to be able to obtain and maintain a DOE Q-level security clearance, which requires U.S. citizenship. If you hold more than one citizenship (i.e., of the U.S. and another country), your ability to obtain a security clearance may be impacted.
Applicants offered employment with Sandia are subject to a federal background investigation to meet the requirements for access to classified information or matter if the duties of the position require a DOE security clearance. Substance abuse or illegal drug use, falsification of information, criminal activity, serious misconduct or other indicators of untrustworthiness can cause a clearance to be denied or terminated by DOE, resulting in the inability to perform the duties assigned and subsequent termination of employment.
EEO Statement:
All qualified applicants will receive consideration for employment without regard to race, color, religion, sex, sexual orientation, gender identity, national origin, age, disability, or veteran status and any other protected class under state or federal law.
:
This Limited Term Employee (LTE) position is a temporary position for one year term, which may be renewed at Sandia's discretion up to a maximum of seven years.
Individuals in LTE positions may bid on regular Sandia positions as internal candidates, and in some cases may be converted to regular career positions during their term if warranted by ongoing operational needs, continuing availability of funds, and satisfactory job performance.