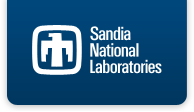 Job Information
Sandia National Laboratories

R&D Mechanical Engineer - Mechanism Components - (Experienced)

in

Albuquerque

,

New Mexico
:
This posting will be open for application submissions for a minimum of seven (7) calendar days, including the 'posting date'. Sandia reserves the right to extend the posting date at any time.
:
Are you an experienced engineer who is passionate about mechanical engineering and dreams of utilizing state-of-the-art facilities to explore solutions? Do you want to join a dynamic team and apply your technical experience and skills towards challenges with impact to national security? If so, you are one of the R&D Mechanical Engineers we seek.
As part of the surety mechanisms group, you'll lead the realization of unique solutions for the design and development of mechanism components---components that play a critical role in assuring the safety and security of our nation's nuclear deterrent in a wide range of scenarios. In this experienced role, you'll partner with engineering and research teams across the broader Nuclear Security Enterprise to design, produce, and assess these mechanically intricate components in assemblies consisting of over 100 custom-designed and built piece parts.
On any given day, you may be called upon to:
Lead a product realization team to field high-integrity products, meeting both technical and programmatic requirements
Utilize your expertise in mechanical engineering to serve as a Subject Matter Expert in areas of design, production, or analysis of components
Employ analytical thinking to work through ambiguous problems with a multi-disciplinary team
Develop innovative design concepts through requirements negotiation, trade studies, and virtual prototyping
Mature designs to a production-ready state through iterative design-build-test cycles and collaboration with the production agency
Advance new engineering processes to improve the efficiency of product development
Mentor and train less experienced engineers
Estimate, negotiate, and manage project budgets and schedules using earned value management
Present your work to peers, customers, and management in formal and informal settings
This position will offer you substantial opportunity for training, technical mentorship, and work across multiple nuclear deterrence programs. Some travel is required.
Required:
Master's or PhD in mechanical engineering or a related field plus 8 years of relevant experience;

or Bachelor's in a STEM field plus 12 years of relevant experience

Active DoE Q security clearance
Desired:
Experience in the design, development, and production of NW mechanism components
Experience leading a multi-disciplinary product team in either design or production
Experience working with external vendors and the KCNSC production agency
Proficiency with design engineering skills including computer aided design/drafting, mechanical modeling/analysis, Geometric Dimensioning and Tolerancing, and tolerance analysis
Familiarity with materials characterization techniques
Proven ability to interact well with diverse teams
Experience developing or managing project budgets and schedules
Excellent oral communication and technical writing skills
Demonstrated ability to communicate effectively with diverse teams
Genuine technical curiosity, and an interest and aptitude for learning more
Strong dedication to quality, safety, collaboration, and teamwork
Department Description:
We are a mechanical engineering group responsible for the full life cycle of mechanism components for Nuclear Weapon (NW) applications. Mechanisms for which we have design responsibility include unique signal strong links, environmental sensing devices, and weapon release detection switches. We have a diverse team with wide ranges of skills and experience, and we value critical thinking skills and good mechanical insight.
About Sandia:
Sandia National Laboratories is the nation's premier science and engineering lab for national security and technology innovation, with teams of specialists focused on cutting-edge work in a broad array of areas. Some of the main reasons we love our jobs:
Challenging work withamazingimpact that contributes to security, peace, and freedom worldwide
Extraordinary co-workers
Some of the best tools, equipment, and research facilities in the world
Career advancement and enrichment opportunities
Flexible schedules, generous vacations,strongmedical and other benefits, competitive 401k, learning opportunities, relocation assistance and amenities aimed at creating a solid work/life balance*
World-changing technologies. Life-changing careers. Learn more about Sandia at: http://www.sandia.gov
*These benefits vary by job classification.
Security Clearance:
Position requires a Department of Energy (DOE) Q security clearance to start, or equivalent active security clearance with another U.S. government agency (e.g., DOD). Sandia is required by DOE directive to conduct a pre-employment drug test and background review that includes checks of personal references, credit, law enforcement records, and employment/education verifications. Applicants for employment need to be able to maintain a DOE Q-level security clearance, which requires U.S. citizenship. If you hold more than one citizenship (i.e., of the U.S. and another country), your ability to obtain a security clearance may be impacted.
Applicants offered employment with Sandia are subject to a federal background investigation to meet the requirements for access to classified information or matter if the duties of the position require a DOE security clearance. Substance abuse or illegal drug use, falsification of information, criminal activity, serious misconduct or other indicators of untrustworthiness can cause a clearance to be denied or terminated by DOE, resulting in the inability to perform the duties assigned and subsequent termination of employment.
EEO Statement:
All qualified applicants will receive consideration for employment without regard to race, color, religion, sex, sexual orientation, gender identity, national origin, age, disability, or veteran status and any other protected class under state or federal law.