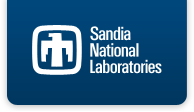 Job Information
Sandia National Laboratories

R&D, Mechanical Design Engineer (Experienced)

in

Albuquerque

,

New Mexico
:
Are you passionate about your work? Do you dream of working in state-of-the-art facilities with safety culture? Do you want to join a diverse team that serves an organization that supports our national security?
We are seeking a R&D S&E, Mechanical Engineering. The Terminal Ballistics Technology Department primarily conducts Strategic Partnership Projects work aligned with the IMSDC Strike Systems subprogram area. In addition, we support DOE-ND programs including Advanced Exploratory concept development and the Joint Munitions Program. We develop and manage projects with our DoD Warfighter sponsors in the areas of Target Defeat and Target Protection technologies utilizing our Blast, Ballistics and Blunt impact design tools and field test experiences. Our department is seeking an experienced, motivated engineer to join our design and analysis team. Duties include structural and impact analyses of prototype systems as well as performance characterization aligned with Strike & Aerospace Systems ground testing and flight testing activities.
On any given day, you may be called on to:
You will collaborate with the 5420 managers and project engineers to develop and execute programs with our multidiscipline technical teams for integrated systems solutions.
You will lead or contribute to the project team for development of systems requirements and meet milestone deliverables.
Utilize your analytical and computational toolbox for analysis of initial prototype concept development and trade studies. For example, kinetic effects on engineered targets or effectiveness of Personal Protective Equipment (PPE) on soldiers exposed to blast at the microscale or macroscale.
Perform structural analyses on handling fixtures, subsystem or systems hardware configurations for qualification and acceptance testing and fielding of prototype hardware for performance characterization.
Documentation and presentation of analysis responsibilities at internal and external project reviews.
Required:
You have a Master's degree in mechanical, civil or related STEM discipline plus 2 years of relevant experience plus a bachelor's degree in an engineering discipline
Solid modeling design experience (SolidWorks and Cubit or similar)
Experience working with our Sandia High Performance Computing (HPC) codes
Understanding of impact and structural dynamics fundamentals with a goal to expand your knowledge in this field through department mentors, training and work assignments.
Limited travel required in support of project meetings and field testing activities.
The ability to obtain and maintain a DOE Q-level security clearance or DOD equivalent.
Desired:
Ideally, we would like to see your background include some of the following:
Demonstrated computational experience using Lagrangian and Eulerian or coupled codes to perform impact dynamics simulations
Doctorate degree in mechanical, biomechanical, civil engineering or STEM related with several years relevant experience
Academic understanding of shock physics, structural dynamics and stress wave theory
Experience working with CTH, Sierra Solid Mechanics, Zapotec, Salinas and other relevant HPC codes (DOE or DoD)
Field Test Experience
Solid modeling design experience plus finite element analysis
Digital Signal Analysis tools for pre- and post-test data analysis (Ex. Python and/or MATLAB) and V&V analyses
Authoring analysis test plans along with verification and validation (V&V) plans
Demonstrated effective communication skills including report documentation (Ex.-SAND Reports) and presentation of analysis results
Proven track record of meeting project milestones
Current & active DOE Q-level security clearance
Department Description:
The Integrated Military Systems Development Center (IMSDC) manages numerous programs in support of developing the nation's capabilities in defending against emerging National Security threats. Our Terminal Ballistics Technology Department, within the IMSDC, supports a wide range of Department of Defense and Department of Energy funded programs. Our mission is development of enabling pathfinder technologies that yield new prototype system designs (military & nonmilitary) for demonstrating improved warfighter protection systems, sensor probes for geological or planetary characterization, and improved hard target defeat capabilities. The Department's projects involve leading development of technologies for enhanced system survivability and functionality over a wide range of impact scenarios; performing system design and effectiveness trade studies, culminating in subsystem and systems integration testing that demonstrates design and test capabilities with engineering hardware. Our experimental capabilities include design and oversight of terminal ballistics field testing activities on DoD and DOE ranges.
About Sandia:
Sandia National Laboratories is the nation's premier science and engineering lab for national security and technology innovation, with teams of specialists focused on cutting-edge work in a broad array of areas. Some of the main reasons we love our jobs:
Challenging work withamazingimpact that contributes to security, peace, and freedom worldwide
Extraordinary co-workers
Some of the best tools, equipment, and research facilities in the world
Career advancement and enrichment opportunities
Flexible schedules, generous vacations,strongmedical and other benefits, competitive 401k, learning opportunities, relocation assistance and amenities aimed at creating a solid work/life balance*
World-changing technologies. Life-changing careers. Learn more about Sandia at: http://www.sandia.gov *These benefits vary by job classification.
Security Clearance:
Sandia is required by DOE to conduct a pre-employment drug test and background review that includes checks of personal references, credit, law enforcement records, and employment/education verifications. Applicants for employment need to be able to obtain and maintain a DOE Q-level security clearance, which requires U.S. citizenship. If you hold more than one citizenship (i.e., of the U.S. and another country), your ability to obtain a security clearance may be impacted.
Applicants offered employment with Sandia are subject to a federal background investigation to meet the requirements for access to classified information or matter if the duties of the position require a DOE security clearance. Substance abuse or illegal drug use, falsification of information, criminal activity, serious misconduct or other indicators of untrustworthiness can cause a clearance to be denied or terminated by DOE, resulting in the inability to perform the duties assigned and subsequent termination of employment.
EEO Statement:
All qualified applicants will receive consideration for employment without regard to race, color, religion, sex, sexual orientation, gender identity, national origin, age, disability, or veteran status and any other protected class under state or federal law.