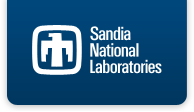 Job Information
Sandia National Laboratories

RD Materials Science - Granta Team (Entry/Mid-Career)

in

Albuquerque

,

New Mexico
:
Are you passionate about your work and dream of utilizing state-of-the-art facilities to explore solutions? Do you want to join a dynamic team that solves significant issues for our nation's security? Are you passionate about collecting and archiving materials information for use within Sandia Labs and with its external partners? If so, consider applying to join our Granta team, you could be the staff member we are seeking. You will have the opportunity to interact with inter-disciplinary research and development teams that are collecting a wide variety of data on materials' properties, performance, and processing including additive manufacturing utilizing the Granta MI database. You will be responsible for routine Granta operations including the importing and exporting of data, training others to use Granta, the integration of Granta with other software e.g. Creo or SIERRA, and development of cross-site data sharing with other NNSA facilities.
On any given day, you may be called on to:
Work with researchers to understand their data then streamline its input into Granta
Assist Sandians with finding specific Granta information then providing the data in a useful format.
Provide training and customer support to Granta users.
Oversee and train student interns in data handling
Participate in NNSA Granta committees and development activities
Work with staff and management to develop funding to support Granta activities
Interact with IT to ensure Granta functionality
Required:
You have a Bachelor's degree in Materials Science, Engineering, Chemistry, Physics, or related discipline.
Two or more years' relevant experience
Your background includes materials properties, performance, and processing as evidenced by course work and/or experience.
Experience with Databases and/or Spreadsheets.
Able to obtain and maintain a DOE Q-level security clearance
Desired:
MS degree in Materials Science or related discipline
Experience using Granta MI
Possess a Current DOE Q or L security clearance
Experience with programming e.g. Python, C++
Familiarity with Creo and/or PDMLink
Familiarity with SIERRA and/or SAW
Experience with XSL development
Knowledge of Specifications, Qualification, and Certification
Good communication skills as evidenced by a history of publication of results in peer-reviewed journals and/or presentations at scientific conferences
Department Description:
The Coatings and Additive Manufacturing Department provides scientific and engineering expertise in the areas of thin films, thermal spray deposition, cold spray deposition, vacuum system/component fabrication, laser machining and surface modification, precision engineering, and additive manufacturing for the Laboratories. Over 25 elements as well as numerous compounds and alloys can be deposited by sputter deposition and electron beam evaporation. Thin film properties can also be characterized. Thermal spray capabilities include both conventional (flame, plasma, twin-wire arc, HVOF) and advanced technologies: cold spray and low pressure plasma spray. Precision engineering includes the design and fabrication of miniature and meso-scale devices, electrical discharge machining (EDM), diamond and laser machining, laser etching, micro-metrology, as well as technical consulting. Additive manufacturing encompasses both direct write (aerosol ink jet printing, extrusion casting, and conformal printing) and metal additive (powder bed and LENS). Our staff supports a variety of programs and is highly engaged in providing collaborative, innovative materials science and systems-based engineering solutions.
About Sandia:
Sandia National Laboratories is the nation's premier science and engineering lab for national security and technology innovation, with teams of specialists focused on cutting-edge work in a broad array of areas. Some of the main reasons we love our jobs:
Challenging work withamazingimpact that contributes to security, peace, and freedom worldwide
Extraordinary co-workers
Some of the best tools, equipment, and research facilities in the world
Career advancement and enrichment opportunities
Flexible schedules, generous vacations,strongmedical and other benefits, competitive 401k, learning opportunities, relocation assistance and amenities aimed at creating a solid work/life balance*
World-changing technologies. Life-changing careers. Learn more about Sandia at: http://www.sandia.gov
*These benefits vary by job classification.
Security Clearance:
Sandia is required by DOE to conduct a pre-employment drug test and background review that includes checks of personal references, credit, law enforcement records, and employment/education verifications. Applicants for employment need to be able to obtain and maintain a DOE Q-level security clearance, which requires U.S. citizenship. If you hold more than one citizenship (i.e., of the U.S. and another country), your ability to obtain a security clearance may be impacted.
Applicants offered employment with Sandia are subject to a federal background investigation to meet the requirements for access to classified information or matter if the duties of the position require a DOE security clearance. Substance abuse or illegal drug use, falsification of information, criminal activity, serious misconduct or other indicators of untrustworthiness can cause a clearance to be denied or terminated by DOE, resulting in the inability to perform the duties assigned and subsequent termination of employment.
EEO Statement:
All qualified applicants will receive consideration for employment without regard to race, color, religion, sex, sexual orientation, gender identity, national origin, disability, or veteran status.