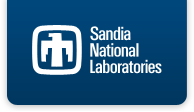 Job Information
Sandia National Laboratories

R&D Electrical Engineer-Remote Sensing (Early/Mid-Career)

in

Albuquerque

,

New Mexico
:
Are you passionate about your work and dream of utilizing state-of-the-art facilities to explore solutions? Do you want to join a dynamic team that solves significant issues for our nation's security?
We are seeking an Electrical Engineer to participate in the full spectrum of development cycles from remote sensing concept development to technical leadership in order to successfully achieve advance technology demonstrations proving game changing capabilities. Your job requires application of a broad range of engineering principles and techniques to merge concepts from different disciplines to deliver exquisite novel engineering solutions to complex system problems. Technically, you will perform modeling of simulations of real-time exploitation algorithms employing machine learning techniques on various electronics platforms for remote sensing systems that can be ground base, airborne or space based systems. The environment is typically constrained and new techniques are required to achieve mission success. The duties span collaboration across multiple disciplines and capabilities. The work will involve multiple phenomenology's such as RF/EO/IR/Seismic/Acoustic/Magnetic/Infrasound. You will work within a team in constructive brainstorming sessions, and consult on various technical problems. The effective and efficient communication is necessary for success, both written and verbal skills are critical for team success.
Required:
You have a technical degree in computer science, computer engineering, physics, optical sciences, or related technical discipline plus experience (BS+4 years; MS/PhD)
You can obtain a DOE Q security clearance with SCI, which may require submission to a polygraph examination
Desired:
Ideally, your background will also include:
BS/MS/PhD degree in computer science, computer engineering, physics, optical sciences, or related technical discipline
Experience/Ability in Project Management
Experience/education in a subset of the following: Optical Engineering, RF, Electronics Design, Pattern Recognition, System Engineering Principles, System Modeling (UML) Principles, Advanced Data Processing (Multi-Core), Physics, Space Systems and Ground Systems
Phase Retrieval, Fourier optics, micro-fabrication for electronics
Machine Learning / Neural Networks / Autonomy
Matlab, Simulink, C++, C, Python, Java, LabView, VHDL, Flight Software
Signal Image Processing and Signal Exploitation Experience
Interferometry, diffractive optics, ZEMAX (design tool)
Microsemi RTG4, Xilinx Tools and FPGA's, UT700, Space
Wire, Space Fibre
Experience with relevant application and mission domains (ground systems/data centers/operations centers, remote sensing, sensor technologies, proliferation detection, monitoring and surveillance)
Experience working with "Big Data" Challenges
Demonstrated ability to develop and present ideas and results in oral and written form
Proven ability to work effectively in a collaborative and interdisciplinary team environment across many centers
Department Description:
Organization 6773 is part of the Global Security Remote Sensing (GSRS) center. For over half a century we have researched and developed new sensing technologies; designed, built, and tested optical satellite payloads with associated ground based analysis systems; and provided operational reliable systems. Building on that legacy and expertise, we today support national security missions involving nuclear proliferation detection, treaty monitoring, arms control, and various needs within the intelligence and military communities. We strive to develop technologies that assure global peace. Specifically, department 6773 specializes in developing state of the art technologies for remote sensing in the areas of optimized digital processing, real-time decision algorithms, high performance processing, remote distributed data processing architectures, rapid high consequence technology insertions for remote sensing applications, and remote sensing system engineering. Our customers are other government agencies that deliver state of the art capabilities for national security missions. Our work involves the full spectrum of development cycles which begins at the identification of fundamental gaps and needs that then yields advanced R&D opportunities to producing high reliability systems that service the nation in mission operations.
About Sandia:
Sandia National Laboratories is the nation's premier science and engineering lab for national security and technology innovation, with teams of specialists focused on cutting-edge work in a broad array of areas. Some of the main reasons we love our jobs:
Challenging work withamazingimpact that contributes to security, peace, and freedom worldwide
Extraordinary co-workers
Some of the best tools, equipment, and research facilities in the world
Career advancement and enrichment opportunities
Flexible schedules, generous vacations,strongmedical and other benefits, competitive 401k, learning opportunities, relocation assistance and amenities aimed at creating a solid work/life balance*
World-changing technologies. Life-changing careers. Learn more about Sandia at: http://www.sandia.gov
*These benefits vary by job classification.
Security Clearance:
Position requires a SCI security clearance.
Position requires a Department of Energy (DOE) granted Q-level security clearance and SCI clearance, which may require a polygraph test.
Sandia is required by DOE directive to conduct a pre-employment drug testing, and a pre-employment background review that includes personal reference checks, law enforcement record and credit checks, and employment and education verifications. Applicants for employment must be able to obtain and maintain a DOE Q-level security clearance, which requires U.S. citizenship and SCI clearance, which may require a polygraph test.
Applicants offered employment with Sandia are subject to a federal background investigation to meet the requirements for access to classified information or matter if the duties of the position require a DOE security clearance. Substance abuse or illegal drug use, falsification of information, criminal activity, serious misconduct or other indicators of untrustworthiness can cause a clearance to be denied or terminated by the DOE, rendering the inability to perform the duties assigned and resulting in termination of employment.
EEO Statement:
All qualified applicants will receive consideration for employment without regard to race, color, religion, sex, sexual orientation, gender identity, national origin, disability, or veteran status.