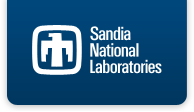 Job Information
Sandia National Laboratories

RD Electrical Engineer - Electrical Science and Engineering (Experienced)

in

Albuquerque

,

New Mexico
:
This posting will be open for application submissions for a minimum of seven (7) calendar days, including the 'posting date'. Sandia reserves the right to extend the posting date at any time.
:
Are you interested in tackling some of the most challenging issues facing our nation's security as part of a dynamic team? Are you passionate about your work and dream of utilizing state-of-the-art facilities? Check this out, you could be the Electromagnetic Engineer we are looking for! You'll lead systematic studies toward a fuller knowledge or understanding of fundamental engineering and physics. Imagine researching, designing, or developing structures, instruments, machines, experiments, processes, systems, theories, or technologies; to impact national security.
On any given day, you may be called on to:
Plan, conceive, conduct, or lead research and development for Sandia's customers and sponsors
Build new understandings and capabilities by using the scientific method's hypothesis, test, and evaluation techniques; critical review; or similar engineering research methods
Initiate, design, develop, execute, and evaluate new processes, products, or systems through basic and applied research
Responsible for the development and transfer of solutions, products, principles or technology
Undertake creative work, making use of investigation or experimentation, to discover or revise knowledge of reality, and use this knowledge to devise new applications
Join our team and achieve your dreams while making a difference!
Required:
PhD in electrical engineering, physics, or other relevant field with 6 or more years' experience in experimental electromagnetics
Electromagnetic research experience demonstrated through peer reviewed publications and professional presentations.
Able to acquire a DOE Q-level security clearance
Desired:
Experience testing hardware with conducted EMP transients
Experience testing electromagnetic compatibility
Fundamental understanding and experience with grounding and shielding
Proven track record publishing in technical conferences and journals
Proven ability to create and develop advanced technologies
Knowledge of and abilities with electrical simulations tools (e.g. Matlab, LABVIEW, PSPICE, and full wave solvers)
Familiarity with MIL-STD susceptibility testing and standard EM laboratory instrumentation, including network analyzers, spectrum analyzers, oscilloscopes, time domain reflectometers, etc.
Familiarity with EM test enclosures such as reverberation chambers, anechoic chambers, and TEM/GTEM cells
Demonstrated experience in writing proposals and attracting new research opportunities
Strong interpersonal skills, including effective leadership, delegation, teamwork, negotiation, conflict resolution and mentoring skills
Flexible to take on new challenges in subsystem and system design
Ability to work effectively in a team and to lead technologists
Department Description:
Department 1353 is a multidisciplinary research and development group supporting NNSA Defense and Special Partnership Project (SPP) Programs. Our capabilities include experimental electromagnetics, the design and manufacturing of advanced power electronic, high voltage sciences, and the development and analysis of advanced materials and components. Department 1353 employs a comprehensive research approach that includes analysis, simulation, and hardware verification. Our customers include the DOE, NNSA, DOD and industry in applications of experimental electrical sciences for stockpile stewardship, homeland defense, and commercial applications. The department utilizes a number of large scale Electromagnetic (EM) and Electromagnetic Pulse (EMP) facilities and is responsible for testing and analysis of components and systems in EM (EMP) environments. The department also operates smaller facilities and test-beds to conduct research on high voltage breakdown, power electronics, and pulsed power component development. We frequently collaborate with other Sandia organizations including Integrated Military Systems, Radiation Sciences, Material Sciences, and Energy. Our team has been extremely successful with attracting and conducting advanced research. We have won five Grand Challenge LDRDs in the past eight years. Sandia typically only awards one or two Grand Challenges per year.
About Sandia:
Sandia National Laboratories is the nation's premier science and engineering lab for national security and technology innovation, with teams of specialists focused on cutting-edge work in a broad array of areas. Some of the main reasons we love our jobs:
Challenging work withamazingimpact that contributes to security, peace, and freedom worldwide
Extraordinary co-workers
Some of the best tools, equipment, and research facilities in the world
Career advancement and enrichment opportunities
Flexible schedules, generous vacations,strongmedical and other benefits, competitive 401k, learning opportunities, relocation assistance and amenities aimed at creating a solid work/life balance*
World-changing technologies. Life-changing careers. Learn more about Sandia at: http://www.sandia.gov
*These benefits vary by job classification.
Security Clearance:
Sandia is required by DOE to conduct a pre-employment drug test and background review that includes checks of personal references, credit, law enforcement records, and employment/education verifications. Applicants for employment need to be able to obtain and maintain a DOE Q-level security clearance, which requires U.S. citizenship. If you hold more than one citizenship (i.e., of the U.S. and another country), your ability to obtain a security clearance may be impacted.
Applicants offered employment with Sandia are subject to a federal background investigation to meet the requirements for access to classified information or matter if the duties of the position require a DOE security clearance. Substance abuse or illegal drug use, falsification of information, criminal activity, serious misconduct or other indicators of untrustworthiness can cause a clearance to be denied or terminated by DOE, resulting in the inability to perform the duties assigned and subsequent termination of employment.
EEO Statement:
All qualified applicants will receive consideration for employment without regard to race, color, religion, sex, sexual orientation, gender identity, national origin, age, disability, or veteran status and any other protected class under state or federal law.