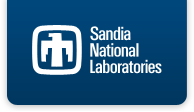 Job Information
Sandia National Laboratories

R&D Electrical Engineer (Early/Mid-Career)

in

Albuquerque

,

New Mexico
:
We are seeking a highly motivated R&D S&E Electrical Engineer interested in collaborating within a high performing team on next generation technologies to provide solutions to national security applications.
On any given day you may be called on to:
Engineer and deliver technology solutions across the entire spectrum of mission data (producers, consumers, transport, and analysis). These solutions are a mix of hardware and software. Hardware design challenges range from microcontrollers to high performance computing networks and software design challenges range from binary microcode to high-level application and system solutions. Also in the design mix is FPGA firmware development in VHDL or Verilog and signal processing of images and sensor data in both hardware and software.
Deliver systems to the customer base accompanied with a qualification and testing pedigree that provides assurance the system will function in the intended environment for the purpose of the mission. Applicants will also have opportunities to propose and participate in internal research and development efforts.
Gain experience in embedded hardware and software design, signal processing algorithm development for NW and Radar instrumentation, Missile Defense control systems, network security, pattern recognition and data analytics for sensors, and work with "systems on a chip".
Some travel may be required
You may be interviewed and/or hired into one of several organizations at Sandia National Labs
Required:
Bachelor's degree in electrical engineering or relevant science, technology, engineering or mathematics (STEM) discipline plus 1 year of relevant experience
Desired:
Bachelor's and advanced degree (Master's or PhD) degree in electrical engineering or relevant science, technology, engineering or mathematics (STEM) discipline
Experience in board-level and/or component level circuit design, RF and Optical communication system design, image processing and data analysis
Expertise in designing digital and/or analog circuitry including sensors in a variety of technologies (FPGA, Mixed Signal, ASIC) in a variety of design environments (Model-Based Design, VHDL, Verilog, schematic, physical layout/semiconductors).
Experience in developing telemetry and trusted systems including data recorders and fire sets.
Experience with modeling, design, and analysis tools. Examples include Simulink, Matlab, PSpice, OrCad, Mentor Graphics, Altium, Labview, and others.
Ability to test and debug hardware and software systems with the archival of test/debug evidence.
Understanding of systems engineering and design quality processes. Examples include AS9100, ANSI/EIA-632, and other industry standards.
Ability to work across a wide variety of engineering and science disciplines to integrate lower level designs and delivered subsystems into a complete system across hardware, software, mechanical, aerospace, and other domains or disciplines.
Familiarity with hardware and/or software requirements generation for verification, validation and qualification.
Ability to develop systems in compliance with industry standards and requirements such as ISO9000, IPC, and others.
Department Description:
The Weapons Design & Assurance(2600) is a multi-discipline, product-focused organization that provides engineering design, components, subsystems, integration, testing, and field support for nuclear weapons and other national security applications. Examples of these applications include the development of satellite and other space-flight payloads, testing for high consequence military programs, nuclear weapon safety mechanisms, high reliability electronic products, and telemetry and software systems. The Center is divided into four main competencies: Advanced Mechanical Design, Firing & Embedded Systems, Hi-Reliability Electronic Products, and Data Systems Engineering.
The successful applicant will join high performing technical teams in the Data Systems Engineering Group and will handle the design, development, qualification, and delivery of highly specialized hardware and software components and subsystems for national security applications. These systems must be designed to meet demanding performance specifications, offer extremely high reliability, enable integration and interfacing to complex host systems, and meet stringent survivability requirements in adverse environments. Successful candidates, depending on skills match and placement within the Data Systems Engineering Group, will have the opportunity to make meaningful contributions in a wide variety of disciplines including analog and digital design and development, embedded development for real-time systems, data processing and analysis to include image and signal processing applications, network and communications technology, trusted systems design and development, testing/fielding complex hardware and software systems, and exploratory data analytics and applied data science. Candidates will be exposed to a variety of hardware and software development environments and methodologies spanning traditional waterfall development and systems engineering to agile development processes.
About Sandia:
Sandia National Laboratories is the nation's premier science and engineering lab for national security and technology innovation, with teams of specialists focused on cutting-edge work in a broad array of areas. Some of the main reasons we love our jobs:
Challenging work withamazingimpact that contributes to security, peace, and freedom worldwide
Extraordinary co-workers
Some of the best tools, equipment, and research facilities in the world
Career advancement and enrichment opportunities
Flexible schedules, generous vacations,strongmedical and other benefits, competitive 401k, learning opportunities, relocation assistance and amenities aimed at creating a solid work/life balance*
World-changing technologies. Life-changing careers. Learn more about Sandia at: http://www.sandia.gov
*These benefits vary by job classification.
Security Clearance:
Position requires a Department of Energy (DOE) granted Q-level security clearance.
Sandia is required by DOE directive to conduct a pre-employment drug testing, and a pre-employment background review that includes personal reference checks, law enforcement record and credit checks, and employment and education verifications. Applicants for employment must be able to obtain and maintain a DOE Q-level security clearance, which requires U.S. citizenship.
Applicants offered employment with Sandia are subject to a federal background investigation to meet the requirements for access to classified information or matter if the duties of the position require a DOE security clearance. Substance abuse or illegal drug use, falsification of information, criminal activity, serious misconduct or other indicators of untrustworthiness can cause a clearance to be denied or terminated by the DOE, rendering the inability to perform the duties assigned and resulting in termination of employment.
EEO Statement:
All qualified applicants will receive consideration for employment without regard to race, color, religion, sex, sexual orientation, gender identity, national origin, disability, or veteran status.