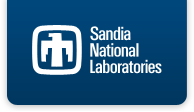 Job Information
Sandia National Laboratories

R&D Computational Engineer - Verification, Validation, Uncertainty Quantification, and Credibility Processes (Mid-Career)

in

Albuquerque

,

New Mexico
:
Are you interested in learning from and teaming with leading experts in verification, validation, and uncertainty quantification to establish credibility evidence for computational simulations? Join our dynamic team that solves significant issues for our nation's security!
You can be the research and development computational engineer we are seeking to join our diverse team! You will support Computational Simulation Engineering for research, development, and application of verification, validation, and uncertainty quantification processes and algorithms. You will support challenging computational simulation studies to further Sandia's nuclear deterrence mission and other core mission areas.
* Responsibilities may include, but are not limited to:*
Performing credibility assessments, high performance computing-based simulations, and data analysis in partnership with engineering sciences staff in a wide range of discipline areas to support system design, qualification, and maintenance
Performing fundamental research and development to provide solutions for next-generation problems
Development of verification tests to assess simulation code correctness
Design of computational simulation studies to quantify uncertainties
Performing and analyzing discretization studies to assess and estimate numerical bias errors in model solutions
Partnering with product realization teams to develop validation hierarchies and performing model validation studies by analyzing and comparing simulation and experimental data to compute validation metrics and assess simulation model predictive accuracy
Enabling and performing reliability studies for risk-informed decision making, with a credible and quantified predictive basis
Collaborating with system and design engineering to develop and qualify high consequence systems based on an integrated approach to computational simulation and experimental programs
Teaching and teaming with partners and introducing current credibility processes and tools to analyst enabling enterprise-wide development of credible Computational Simulation models
Working closely with engineering analysis and process integration software teams to ensure that the software infrastructure can support analysts developing credible models
Required:
Master's degree in a STEM field, plus two years of relevant experience
Experience of computational modeling and simulation codes such as; finite element, finite difference, finite volume or particle-in-cell (PIC)
Experience with Monte Carlo and Latin Hypercube sampling for uncertainty quantification, reliability methods, sensitivity methods, optimization and/or stochastic expansion methods
Ability to obtain and maintain a DoE Q clearance
Desired:
Desire to embrace and foster diversity and inclusion
PhD in engineering or science
Experience in electrical and radiation science and/or thermal-mechanical computational modeling disciplines
Interest in performing verification, validation, and/or uncertainty quantification
Outstanding communication skills
Experience in statistical methods
Experience with high usability COTS (Commercial Off The Shelf) engineering analysis systems
Demonstrated ability to work with multi-disciplinary teams with diverse technical backgrounds
Software development experience, including working with development teams using object-oriented frameworks
Department Description:
The mission of the V&V, UQ, Credibility Processes (1544) is to provide research, development, and application of mathematical and experimental techniques to assess the credibility of physics-based computational simulations. The multi-disciplinary team, experienced in simulation and experimentation, draws from a wide range of disciplines, including fluid dynamics, electromagnetics, radiation effects, solid and structural mechanics, heat transfer, numerical methods, optimization, statistics, and risk assessment, to support the laboratories mission.
Verification determines whether a computational model accurately represents the conceptual-mathematical model of a physical process, and that the computational model is solved correctly. This requires an exacting knowledge of models and their numerical approximations when implemented into codes. Validation determines, quantitatively, the degree of agreement between experimental data and simulation data, including their respective uncertainties. Uncertainty quantification is a key element of validation and it encompasses a broad range of mathematical and statistical analysis methods. The combination of verification, validation, and uncertainty quantification establishes credibility in our computational models, which are then employed in making high-consequence risk-informed decisions.
The analysis tools developed in 1544 can be used to (1) focus and prioritize research and development expenditures, (2) mitigate risk through exploration of system design alternatives, (3) optimize products and process in the presence of both uncertain and variable parameters, and (4) support risk-informed decision making based on statistically-quantified data.
About Sandia:
Sandia National Laboratories is the nation's premier science and engineering lab for national security and technology innovation, with teams of specialists focused on cutting-edge work in a broad array of areas. Some of the main reasons we love our jobs:
Challenging work with amazing impact that contributes to security, peace, and freedom worldwide
Extraordinary co-workers
Some of the best tools, equipment, and research facilities in the world
Career advancement and enrichment opportunities
Flexible work arrangements for many positions include; 9/80 (work 80 hours every two weeks with every other Friday off) and 4/10 (work 4 ten-hour days each week) compressed workweeks, part-time work and telecommuting (a mix of onsite work and working from home)

Generous vacations, strong medical and other benefits, competitive 401k, learning opportunities, relocation assistance and amenities aimed at creating a solid work/life balance*

World-changing technologies. Life-changing careers. Learn more about Sandia at: http://www.sandia.gov

*These benefits vary by job classification.
Security Clearance:
Sandia is required by DOE to conduct a pre-employment drug test and background review that includes checks of personal references, credit, law enforcement records, and employment/education verifications. Applicants for employment need to be able to obtain and maintain a DOE Q-level security clearance, which requires U.S. citizenship. If you hold more than one citizenship (i.e., of the U.S. and another country), your ability to obtain a security clearance may be impacted.
Applicants offered employment with Sandia are subject to a federal background investigation to meet the requirements for access to classified information or matter if the duties of the position require a DOE security clearance. Substance abuse or illegal drug use, falsification of information, criminal activity, serious misconduct or other indicators of untrustworthiness can cause a clearance to be denied or terminated by DOE, resulting in the inability to perform the duties assigned and subsequent termination of employment.
EEO Statement:
All qualified applicants will receive consideration for employment without regard to race, color, religion, sex, sexual orientation, gender identity, national origin, age, disability, or veteran status and any other protected class under state or federal law.
:
This Limited Term Employee (LTE) position is a temporary position for one year term, which may be renewed at Sandia's discretion up to a maximum of seven years.
Individuals in LTE positions may bid on regular Sandia positions as internal candidates, and in some cases may be converted to regular career positions during their term if warranted by ongoing operational needs, continuing availability of funds, and satisfactory job performance.