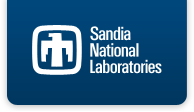 Job Information
Sandia National Laboratories

Production Planning Control Specialist

in

Albuquerque

,

New Mexico
:
We are seeking a Production Planning Control Specialist to supervise and facilitate the progress of connectors and various parts through our vendors as they move through a multi-step process that qualifies them for use in nuclear weapons (NWs) and other applications. If selected, you will track the status of connectors and parts through the selection, purchase, and qualification processes using a variety of tracking tools; analyze the data; and team with the manager, engineers, KCNSC partners, and customers to help set priorities and find opportunities for streamlining ordering and deliveries. The successful candidate also will be responsible for updating and maintaining a parts list database to capture changes due to design changes or new programs.
On any given day, you may be called on to:
Work with various product development organizations to develop execute material requirements planning activities to support new product development builds, external production builds and internal/external customer delivery schedules
Use material requirement's planning (MRP) tools and techniques
Supervise planned/open orders, release planned order to procurement, establish/manage stock levels, ensure accuracy of MRP planning parameter (lead-times, etc.), forecast material demand, execute what-if analysis.
Work closely with Technical Staff and customers to establish connector, quantities, and schedule.
Work with vendors and SNL Procurement personnel to ensure delivery of hardware to meet schedule needs.
Supervise, communicate, and report to management the status of raw materials; proactively identify issues that have the potential to impact the production build plan or the product development schedules, and work with appropriate personnel to mitigate risk and implement recovery plans as required
Position requires travel up to 10% of the time
Required:
Bachelor's degree in relevant discipline plus experience (up to two years); or a Master's degree in a relevant discipline; or equivalent combination of education and experience.
Experience using databases.
Experience in data analysis, interpretation, and reporting.
Able to obtain and maintain a DOE Q-level security clearance.
Desired:
Demonstrated expertise in Microsoft Excel and Access
Experience working in a product delivery environment with knowledge of industry standard Manufacturing Resources Planning (MRP) system and related business practices.
Experience solving Supply Chain related issues (vendor engagement including quality or other delivery related issues)
Understanding of Lean Six Sigma concepts, methods, and tools (standard work processes, etc.) and experience in the application of the tools toward continuous improvement.
Excellent oral and written communication skills, strong interpersonal skills, and ability to work effectively in diverse team environments.
Demonstrated leadership and/or project management skills.
Experience working with DOD, DOE, or other highly regulated manufacturing operation.
Certified in APICS professional certification programs (Production and Inventory Management, Integrated Resource Management, or Supply Chain Professional).
Evidence of high academic achievement.
Department Description:
The Connectors & Lightning Arrestor Connector (LAC) Department designs, develops, tests, and qualifies hermetic, non-hermetic, specialty, and lightning arrestor connectors, and conducts Component and Material Evaluation (CME) of Stockpile Lightning Arrestor Connectors (LACs), delivering comprehensive, accurate, and timely assessments of stockpile Lightning Arrestor Connectors. We use the Realize Product Subsystem (RPSS) to realize Mark Quality product that covers the complete product realization cycle of requirements, design, development, specification, qualification, procurement, delivery and stockpile support through our partners at the Kansas City National Security Campus (KCNSC). We employ defect-prevention strategies to gain an understanding of design margin during the development cycle. The department's capabilities include the ability to address multiple challenging requirements related to meeting high reliability numbers over extremely long life, radiation tolerance, nuclear safety requirements, and size & weight restrictions.
About Sandia:
Sandia National Laboratories is the nation's premier science and engineering lab for national security and technology innovation, with teams of specialists focused on cutting-edge work in a broad array of areas. Some of the main reasons we love our jobs:
Challenging work withamazingimpact that contributes to security, peace, and freedom worldwide
Extraordinary co-workers
Some of the best tools, equipment, and research facilities in the world
Career advancement and enrichment opportunities
Flexible schedules, generous vacations,strongmedical and other benefits, competitive 401k, learning opportunities, relocation assistance and amenities aimed at creating a solid work/life balance*
World-changing technologies. Life-changing careers. Learn more about Sandia at: http://www.sandia.gov
*These benefits vary by job classification.
Security Clearance:
This position does not currently require a Department of Energy (DOE) security clearance.
Sandia will conduct a pre-employment drug test and background review that includes checks of personal references, credit, law enforcement records, and employment/education verifications. Furthermore, employees in New Mexico need to pass a U.S. Air Force background screen for access to Kirtland Air Force Base. Substance abuse or illegal drug use, falsification of information, criminal activity, serious misconduct or other indicators of untrustworthiness can cause access to be denied or terminated, resulting in the inability to perform the duties assigned and subsequent termination of employment.
If hired without a clearance and it subsequently becomes necessary to obtain and maintain one for the position, or you bid on positions that require a clearance, a pre-processing background review may be conducted prior to a required federal background investigation. Applicants for a DOE security clearance need to be U.S. citizens. If you hold more than one citizenship (i.e., of the U.S. and another country), your ability to obtain a security clearance may be impacted.
Members of the workforce (MOWs) hired at Sandia who require uncleared access for greater than 179 days during their employment, are required to go through the Uncleared Personal Identity Verification (UPIV) process. Access includes physical and/or cyber (logical) access, as well as remote access to any NNSA information technology (IT) systems. UPIV requirements are not applicable to individuals who require a DOE personnel security clearance for the performance of their SNL employment or to foreign nationals. The UPIV process will include the completion of a USAccess Enrollment, SF-85 (Questionnaire for Non-Sensitive Positions) and OF-306 (Declaration of for Federal Employment). An unfavorable UPIV determination will result in immediate retrieval of the SNL issued badge, removal of cyber (logical) access and/or removal from SNL subcontract. All MOWs may appeal the unfavorable UPIV determination to DOE/NNSA immediately. If the appeal is unsuccessful, the MOW may try to go through the UPIV process one year after the decision date.
EEO Statement:
All qualified applicants will receive consideration for employment without regard to race, color, religion, sex, sexual orientation, gender identity, national origin, age, disability, or veteran status and any other protected class under state or federal law.