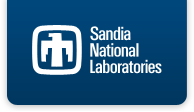 Job Information
Sandia National Laboratories

Postdoctoral Appointee - Electric Grid Reliability

in

Albuquerque

,

New Mexico
:
This postdoctoral position is a temporary position for up to one year, which may be renewed at Sandia's discretion up to five additional years. The PhD must have been conferred within five years prior to employment.
Individuals in postdoctoral positions may bid on regular Sandia positions as internal candidates, and in some cases may be converted to regular career positions during their term if warranted by ongoing operational needs, continuing availability of funds, and satisfactory job performance.
:
We are seeking a hardworking and dedicated Postdoctoral Researcher who is looking for a creative opportunity and wants to see their research have direct impact on innovative projects with impacts to our electric grid reliability.
Are you passionate about making a difference and improving energy security in the United States? You could use your experience to conduct research with a multi-disciplinary team of scientists and engineers. The selected applicant will work in a dynamic research and development environment, accessing world class laboratory capabilities.
On any given day, you may be called on to:
Conduct research on the sizing and operation of distributed generation, including renewable assets, to ensure resilience to a variety of contingency scenarios in microgrids and grid-connected systems
Develop and evaluate control schemes to demonstrate increased robustness and new operating modes for distributed generation assets
Perform power system simulation of island grids, microgrids, and the bulk power system.
Experimentally evaluate the performance of distributed generation systems
Evaluate distributed generation using hardware-in-the-loop (HIL) methods
Advance the state of the art of power electronics and power systems
Publish high impact results that impact grid modernization
Required:
PhD in Electrical Engineering or a related field;
Knowledge of power systems and/or controls;
Experience with power systems or control systems simulation using Matlab, Simulink, Python, or other appropriate simulation environment;
Demonstrated track record of publishing in peer-reviewed scientific literature;
Ability to obtain and maintain a DOE L-level security clearance.
Desired:
Experimental evaluation of electronics;
Experience with design, layout, and/or simulation of circuits and systems using SPICE, Simulink, Python, or similar environments;
Experience with standard computer languages such as C or Python;
Ability to independently work on detailed projects;
Strong interpersonal, oral and written communications skills.
Department Description:
Sandia's Renewable and Distributed Systems Integration (RDSI) department conducts research, development and demonstrations of new components and systems that will enable rapid transition to a grid based on clean and distributed energy resources. The department partners extensively with the U.S. industry and other research institutions to pursue high-value solutions that enhance performance, safety, reliability and resilience of energy systems. We establish the technical foundation for advanced models, analysis methods, controls, standards, cyber-security solutions and power electronics concepts applicable to microgrids and interconnected systems. Much of this work is conducted at Sandia's Distributed Energy Technologies Laboratory (DETL), a world-recognized systems integration research facility for over 40 years. This work is sponsored by the U.S. Department of Energy. A growing portion of our customer base includes other Sandia departments, including LDRD; members of the U.S. industry; and other U.S. government agencies.
About Sandia:
Sandia National Laboratories is the nation's premier science and engineering lab for national security and technology innovation, with teams of specialists focused on cutting-edge work in a broad array of areas. Some of the main reasons we love our jobs:
Challenging work withamazingimpact that contributes to security, peace, and freedom worldwide
Extraordinary co-workers
Some of the best tools, equipment, and research facilities in the world
Career advancement and enrichment opportunities
Flexible schedules, generous vacations,strongmedical and other benefits, competitive 401k, learning opportunities, relocation assistance and amenities aimed at creating a solid work/life balance*
World-changing technologies. Life-changing careers. Learn more about Sandia at: http://www.sandia.gov
*These benefits vary by job classification.
Security Clearance:
This position does not currently require a Department of Energy (DOE) security clearance.
Sandia will conduct a pre-employment drug test and background review that includes checks of personal references, credit, law enforcement records, and employment/education verifications. Furthermore, employees in New Mexico need to pass a U.S. Air Force background screen for access to Kirtland Air Force Base. Substance abuse or illegal drug use, falsification of information, criminal activity, serious misconduct or other indicators of untrustworthiness can cause access to be denied or terminated, resulting in the inability to perform the duties assigned and subsequent termination of employment.
If hired without a clearance and it subsequently becomes necessary to obtain and maintain one for the position, or you bid on positions that require a clearance, a pre-processing background review may be conducted prior to a required federal background investigation. Applicants for a DOE security clearance need to be U.S. citizens. If you hold more than one citizenship (i.e., of the U.S. and another country), your ability to obtain a security clearance may be impacted.
Members of the workforce (MOWs) hired at Sandia who require uncleared access for greater than 179 days during their employment, are required to go through the Uncleared Personal Identity Verification (UPIV) process. Access includes physical and/or cyber (logical) access, as well as remote access to any NNSA information technology (IT) systems. UPIV requirements are not applicable to individuals who require a DOE personnel security clearance for the performance of their SNL employment or to foreign nationals. The UPIV process will include the completion of a USAccess Enrollment, SF-85 (Questionnaire for Non-Sensitive Positions) and OF-306 (Declaration of for Federal Employment). An unfavorable UPIV determination will result in immediate retrieval of the SNL issued badge, removal of cyber (logical) access and/or removal from SNL subcontract. All MOWs may appeal the unfavorable UPIV determination to DOE/NNSA immediately. If the appeal is unsuccessful, the MOW may try to go through the UPIV process one year after the decision date.
EEO Statement:
All qualified applicants will receive consideration for employment without regard to race, color, religion, sex, sexual orientation, gender identity, national origin, age, disability, or veteran status and any other protected class under state or federal law.