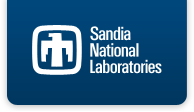 Job Information
Sandia National Laboratories

Nondestructive Inspection Technologist (Experienced)

in

Albuquerque

,

New Mexico
:
This posting will be open for application submissions for a minimum of seven (7) calendar days, including the 'posting date'. Sandia reserves the right to extend the posting date at any time.
:
Are you passionate about your work and want to join a dynamic team that solves challenging issues for the nation's security? If so, you could be the highly motivated Nondestructive Inspection Technologist we seek!
We are looking for a highly motivated individual to be a part of our dynamic team and support programs in this technical area! You will have a strong technical interest in nondestructive evaluation including radiography and will be responsible for setting up and performing experiments and processing the resulting data.
On any given day, you may be called on to:
Conduct of a wide array of experiments in areas of radiography techniques including digital radiography, computed tomography, computed radiography, flash, high-speed, and field experiments
Process data using various software systems, including Volume Graphics, SolidWorks, etc.
Install, operate, and maintain laboratory equipment including instrumentation and data acquisition systems and software
Develop knowledge of laboratory equipment to recognize malfunctions and make corrections
Conceptualize and communicate major elements of experimental design and results and to represent to other staff, management, and visitors, the scientific and engineering principles being investigated or developed
Investigate anomalies and recommend alternative solutions to problems
Write operating procedures, analysis methods, and laboratory procedures
Implement and adhere to rigorous work planning and control processes to assure safe, secure, and high-quality operations and results
Join our team and attain your dreams while making a difference!
Required:
BS degree in STEM or equivalent combination of education and experience
Experience with basic laboratory test equipment, including data acquisition equipment and instrumentation
Ability to obtain and maintain a DOE Q-clearance
Desired:
Experience with data analysis and visualization
Demonstrated analytical and computer skills
Experience working with current radiography equipment and techniques (e.g. digital radiography, computed tomography, computed radiography, flash, high-speed, and field experiments)
Experience maintaining and troubleshooting industrial equipment
Demonstrated ability to work independently with minimal guidance and collaboratively as part of a team
Demonstrated commitment to operational safety, security and quality
Ability to work in an experimental facility and perform field operations
Demonstrated strong verbal and communication skills and ability to interact well with fellow technical workers of diverse backgrounds and skillsets
Active DOE clearance
Department Description:
The NonDestructive Evaluation and Development Department is part of the Engineering Sciences Center at Sandia National Laboratories. Our team consists of engineers and technologists specializing in nondestructive inspection and x-ray diagnostics, design development, and engineering discovery interfacing closely with computational solid mechanicians and data science experts. Our center is the steward of engineering mechanics for Sandia and we are dedicated to solving our customer's most pressing and important national security problems. Our group specializes in experimental technologies related to structural mechanics, structural dynamics and non-destructive evaluation. Along with our state-of-the-art experimental technologies, technical expertise, and analytical capabilities in sister departments, we provide integrated customer solutions in the following areas: accurate characterization of structural response of systems to force and pressure environments, development and application of innovative radiographic and acoustic diagnostics, structural dynamics testing including modal analysis and vibration characterization, and design expertise for fixturing and development of experimental configurations. Our mission is to support fundamental research, development, model validation, qualification and acceptance for nuclear weapons, satellites, national missile defense, and other applications.
About Sandia:
Sandia National Laboratories is the nation's premier science and engineering lab for national security and technology innovation, with teams of specialists focused on cutting-edge work in a broad array of areas. Some of the main reasons we love our jobs:
Challenging work with amazing impact that contributes to security, peace, and freedom worldwide
Extraordinary co-workers
Some of the best tools, equipment, and research facilities in the world
Career advancement and enrichment opportunities
Flexible work arrangements for many positions include; 9/80 (work 80 hours every two weeks with every other Friday off) and 4/10 (work 4 ten-hour days each week) compressed workweeks, part-time work and telecommuting (a mix of onsite work and working from home)

Generous vacations, strong medical and other benefits, competitive 401k, learning opportunities, relocation assistance and amenities aimed at creating a solid work/life balance*

World-changing technologies. Life-changing careers. Learn more about Sandia at: http://www.sandia.gov

*These benefits vary by job classification.
Security Clearance:
Sandia is required by DOE to conduct a pre-employment drug test and background review that includes checks of personal references, credit, law enforcement records, and employment/education verifications. Applicants for employment need to be able to obtain and maintain a DOE Q-level security clearance, which requires U.S. citizenship. If you hold more than one citizenship (i.e., of the U.S. and another country), your ability to obtain a security clearance may be impacted.
Applicants offered employment with Sandia are subject to a federal background investigation to meet the requirements for access to classified information or matter if the duties of the position require a DOE security clearance. Substance abuse or illegal drug use, falsification of information, criminal activity, serious misconduct or other indicators of untrustworthiness can cause a clearance to be denied or terminated by DOE, resulting in the inability to perform the duties assigned and subsequent termination of employment.
EEO Statement:
All qualified applicants will receive consideration for employment without regard to race, color, religion, sex, sexual orientation, gender identity, national origin, age, disability, or veteran status and any other protected class under state or federal law.