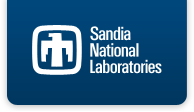 Job Information
Sandia National Laboratories

ND Enduring Solutions Manager (521), R&D Science and Engineering

in

Albuquerque

,

New Mexico
:
This posting will be open for application submissions for a minimum of seven (7) calendar days, including the 'posting date'. Sandia reserves the right to extend the posting date at any time.
:
We are seeking an enthusiastic and motivated change agent to lead the Nuclear Deterrence (ND) Enduring Solutions Department (521). This department is responsible for the Deputy Lab Director chartered ND Transformation (NDT) effort. Org 521 is tasked with working across all ND organizations to identify and implement enduring, cross-cutting solutions to ensure Sandia will continue to deliver on our commitment to Exceptional Service in the National Interest. 521 is focused on developing strategic solutions to achieve consistency and technical rigor in LEPs and PRTs through the development of an ISO-based systems engineering model.
The successful candidate will join the Group 520, Nuclear Deterrence Technical Governance and Transformation Group, and partner with three other manager to develop and impelment solutions for foundational, cross-cutting ND issues to enable engineering excellence.
This leader will be responsible for leading the staff in:
Developing innovative, systems engineering solutions to specific SEWD IRT findings.
Initiate, design, develop, execute and evaluate new processes, products, or systems through basic and applied research.
Undertake creative work, making systematic use of investigation or experimentation, to develop sustainable solutions.
Coordinate across multiple teams throughout the Laboratory.
Evaluate and report on the status of NDT to Laboratory Leadership.
Required:
Bachelors and Masters degree in a science, technology, engineering or mathematics (STEM) discipline.
Along with the educational requirements, candidate must have an additional (5) or more years of demonstrated technical leadership experience.
Active DOE Q-level security clearance.
Desired:
A technical background that includes experience with nuclear weapons technologies throughout the lifecycle, including product development and product qualification.
Demonstrated management and/or program management skills.
Demonstrated interpersonal skills in developing trusting relationships among peers, staff, management, and customers.
Demonstrated excellent written and verbal communication skills in the development and delivery of presentations, proposals, reports, and documentation.
Demonstrated commitment to staff recruitment, development and mentoring.
Experience working within NNSA Nuclear Weapons Complex including SNL systems and/or component organizations, Kansas City Plant, or Sandia External Production.
Knowledge and/or experience executing the Nuclear Weapon Product Realization process including Realize Product Procedures (RPPs), Technical Business Practices, and Quality Criteria.
Experience leading technical development activities while meeting customer requirements (cost, schedule, and performance)
Dedicated to establishing safe and secure operations.
Department Description:
The ND Technical Governance and Transformation (520) enables engineering excellence for our Nation's security and defense by providing an operations structure, guidance, professional development, and an interface to NNSA that ensures Sandia's nuclear weapons programs deliver quality products consistent with our FFRDC role.
Group 520 (then Group 2850) was originally stood up as a temporary effort to lead the action addressing the 2020 SEWD IRT's report findings and discrete recommendations to strengthen Sandia National Laboratories as the Nuclear Deterrence engineering organization, and to prevent re-occurrence of previous technical issues. During the ND re-organization, it was recognized that the ND cross-cutting and foundational focus of this team to institutionalize sustainable guidance and culture change needed to be enduring and would be best optimized by combining ND Enduring Solutions (521), Annual Assessment and SFO Interface (522), ND Governance and Engineering Processes (523), and Weaponeer Professional Development (524) departments to enable engineering excellence and develop Sandia's next generation of weaponeers.
About Sandia:
Sandia National Laboratories is the nation's premier science and engineering lab for national security and technology innovation, with teams of specialists focused on cutting-edge work in a broad array of areas. Some of the main reasons we love our jobs:
• Challenging work with amazing impact that contributes to security, peace, and freedom worldwide
• Extraordinary co-workers
• Some of the best tools, equipment, and research facilities in the world
• Career advancement and enrichment opportunities
• Flexible work arrangements for many positions include 9/80 (work 80 hours every two weeks, with every other Friday off) and 4/10 (work 4 ten-hour days each week) compressed workweeks, part-time work, and telecommuting (a mix of onsite work and working from home)
• Generous vacations, strong medical and other benefits, competitive 401k, learning opportunities, relocation assistance and amenities aimed at creating a solid work/life balance*
World-changing technologies. Life-changing careers. Learn more about Sandia at: http://www.sandia.gov
*These benefits vary by job classification.
Security Clearance:
Position requires a Department of Energy (DOE) Q security clearance to start, or equivalent active security clearance with another U.S. government agency (e.g., DOD). Sandia is required by DOE directive to conduct a pre-employment drug test and background review that includes checks of personal references, credit, law enforcement records, and employment/education verifications. Applicants for employment need to be able to maintain a DOE Q-level security clearance, which requires U.S. citizenship. If you hold more than one citizenship (i.e., of the U.S. and another country), your ability to obtain a security clearance may be impacted.
Applicants offered employment with Sandia are subject to a federal background investigation to meet the requirements for access to classified information or matter if the duties of the position require a DOE security clearance. Substance abuse or illegal drug use, falsification of information, criminal activity, serious misconduct or other indicators of untrustworthiness can cause a clearance to be denied or terminated by DOE, resulting in the inability to perform the duties assigned and subsequent termination of employment.
EEO Statement:
All qualified applicants will receive consideration for employment without regard to race, color, religion, sex, sexual orientation, gender identity, national origin, age, disability, or veteran status and any other protected class under state or federal law.