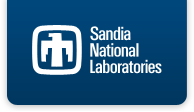 Job Information
Sandia National Laboratories

Nanocarbon Film Research - Postdoctoral Appointee

in

Albuquerque

,

New Mexico
:
This postdoctoral position is a temporary position for up to one year, which may be renewed at Sandia's discretion up to five additional years. The PhD must have been conferred within five years prior to employment.
Individuals in postdoctoral positions may bid on regular Sandia positions as internal candidates, and in some cases may be converted to regular career positions during their term if warranted by ongoing operational needs, continuing availability of funds, and satisfactory job performance.
:
We seek Postdoctoral Appointees to conduct leading-edge experimental research in the growth and characterization nanocarbon films, such as carbon nanotube arrays, nanoporous carbon, and diamondlike carbon. You will be part of an interdisciplinary team of scientists and engineers so your work can achieve greater impact.
These materials will be fabricated and processed using a variety of techniques including chemical vapor deposition, pulsed-laser deposition, sputter deposition, electrochemical processes, ion beam milling, etc. The goal is to optimize structural properties as a function of controlled growth, and to fundamentally understand the relationships between material structures and properties of interest, such as electrical and thermal transport properties, energy-storage properties, chemical sensing, etc. Other opportunities for these materials may present themselves based on discovery. In addition, other materials-related projects will likely arise over time in areas including, but not limited to, advanced semiconductors, novel materials for tunneling transport, and nanoscale concepts for chemical sensing.
Key functions of this role include, but are not limited to:
Performing original studies correlating the growth of controlled material structures and compositions with desired properties (e.g. thermal, electrochemical)
Engaging in laboratory activities related to the synthesis, post-processing, and structural characterizations of nanomaterials and novel material systems
Demonstrating leadership and self-motivation within a collaborative environment
Publishing findings in leading journals and presenting at scientific conferences
Required:
You have, or are pursuing, a PhD in materials science, physics, applied physics, engineering, or a relevant discipline
Able to obtain and maintain a DOE L Security Clearance
Desired:
Experience in thin film materials growth and characterization
Record of original work to include conference presentations and publications in refereed journals
Experience with various post-deposition processes such as: thermal annealing, ion beam milling, and anodization and electrochemical depositions
Experience making electronic and/or thermal transport measurements
Experience making and/or interpreting structural measurements (e.g. electron microscopies, stress evaluation, Raman, AFM)
Ability to develop and maintain collaboration with leaders in the scientific community within and outside of Sandia National Laboratories
Curiosity about the world and a strong interest in connecting one's research to the larger context of science, society, and national security
A record of academic achievement as demonstrated by high GPAs for relevant undergraduate degree(s) and graduate degree(s)
Effective communication and interpersonal skills that foster effective scientific collaborations with a diverse population of researchers
Candidates should also have demonstrated creative problem solving and effective time management skills
Department Description:
The Nanoscale Sciences Department conducts collaborative leading-edge research that advances the understanding of materials at the nanoscale and enables the collaborative development of creative solutions for Sandia's broad and evolving National Security and Energy Missions. Our research activities have broad impact; and typically generate peer-reviewed, high-profile journal publications and presentations at professional scientific meetings. Our main research focus is directed along three thrusts:
Electrochemical Materials Science and Applications (including energy storage and corrosion)
Magnetic, Dielectric and Electronic Materials Science and Applications (including ferroics and composites)
Nanostructured Materials Science and Applications (i.e., for hazardous materials capture/storage, sensing, membranes, water treatment, and catalysis)
About Sandia:
Sandia National Laboratories is the nation's premier science and engineering lab for national security and technology innovation, with teams of specialists focused on cutting-edge work in a broad array of areas. Some of the main reasons we love our jobs:
Challenging work withamazingimpact that contributes to security, peace, and freedom worldwide
Extraordinary co-workers
Some of the best tools, equipment, and research facilities in the world
Career advancement and enrichment opportunities
Flexible schedules, generous vacations,strongmedical and other benefits, competitive 401k, learning opportunities, relocation assistance and amenities aimed at creating a solid work/life balance*
World-changing technologies. Life-changing careers. Learn more about Sandia at: http://www.sandia.gov
*These benefits vary by job classification.
Security Clearance:
Sandia is required by DOE to conduct a pre-employment drug test and background review that includes checks of personal references, credit, law enforcement records, and employment/education verifications. Applicants for employment need to be able to obtain and maintain a DOE L-level security clearance, which requires U.S. citizenship. If you hold more than one citizenship (i.e., of the U.S. and another country), your ability to obtain a security clearance may be impacted.
Applicants offered employment with Sandia are subject to a federal background investigation to meet the requirements for access to classified information or matter if the duties of the position require a DOE security clearance. Substance abuse or illegal drug use, falsification of information, criminal activity, serious misconduct or other indicators of untrustworthiness can cause a clearance to be denied or terminated by the DOE, resulting in the inability to perform the duties assigned and subsequent termination of employment.
EEO Statement:
All qualified applicants will receive consideration for employment without regard to race, color, religion, sex, sexual orientation, gender identity, national origin, disability, or veteran status.