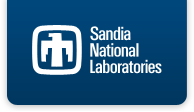 Job Information
Sandia National Laboratories

Manager, Energetic Materials Dynamic and Reactive Science

in

Albuquerque

,

New Mexico
:
This posting will be open for application submissions for a minimum of seven (7) calendar days, including the 'posting date'. Sandia reserves the right to extend the posting date at any time.
:
We are seeking a manager who will develop, guide, and support teams conducting basic and applied research on energetic materials and devices that are conducted within state-of-art facilities specifically designed for explosive R&D operations. The principle goals of the 2554 activities are to build upon current knowledge and understanding of energetic material initiation/ignition and performance; apply that information to performance as a function of device and system design; assess performance in both normal and abnormal environments (thermal and mechanical); build novel applications for energetic material devices using advanced manufacturing of energetic materials; and establish the technical foundation which will address future DOE national security needs involving the safety and performance assessments of energetic materials in critical applications. You will be responsible to maintain a balance of the R&D direction and output to meet mission needs of energetic component life cycles and other national security mission areas involving energetic materials/devices.
On any given day, you may be called on to:
Authorize activity-level work in multiple labs, assuring performance and safety requirements are met, that involve a variety of hazards: energetic materials and devices, electrical systems, multiple Class 3b/4 laser systems, high-pressure systems, mechanical systems, and x-ray systems.
Understand security requirements for classified activity-level work.
Include stewardship of the R&D through development of collaborations with internal and external partners, including other national laboratories, DoD, and universities (e.g., JOWOG9, Joint Munitions Program).
Provide management support that enables publications of work in peer-reviewed physics/engineering journals and continues support for staff presenting and holding leadership positions in prestigious conferences and societies throughout the world.
Hire staff and technologists that enable world-class R&D in energetic material science and its applications.
Required:
Advanced degree in a relevant science, technology, engineering or mathematics (STEM) field
Five or more years related technical experience

Demonstrated success:

Leading or managing R&D activities

Conducting or handling hazardous activity-level work
Current DOE Q- clearance
Desired:
Demonstrated technical and leadership success in:

Energetic science and technology or closely related field

Working with other government agencies in the area of program development and execution
Creating/realizing technical or programmatic vision
Implementing continuous improvement
Providing leadership to others in solving challenging and complex problems
Effective delegation (leading through others)
Partnering with other organizations
Experience safely working with and/or overseeing hazardous operations involving reactive materials and electrical/mechanical/laser/pressure hazards
Experience or knowledge of design and fielding of non-nuclear components
Ability to obtain SCI clearance
Department Description:
Department 2554, Energetic Materials Dynamic and Reactive Science executes explosives research activities to develop a physics-based understanding of explosives and advanced model-based design of explosive components. The customer base includes Nuclear Weapons, other DOE mission areas, and Strategic Partnership Projects. Activities include characterization of explosive responses in varied conditions and environments, understanding explosive behavior at the microscale (micro energetics), developing diagnostics to measure and characterize explosive behaviors, and collaborating with system engineers, theorists and modelers to build capabilities to understand explosives response and performance. Department 2554 is one of six organizations comprising the Explosives Technology Group (2550) that work together to address the diverse activities enabling the full life cycle for ND non-nuclear explosive component mission and other mission areas involving energetic materials/devices.
About Sandia:
Sandia National Laboratories is the nation's premier science and engineering lab for national security and technology innovation, with teams of specialists focused on cutting-edge work in a broad array of areas. Some of the main reasons we love our jobs:
Challenging work withamazingimpact that contributes to security, peace, and freedom worldwide
Extraordinary co-workers
Some of the best tools, equipment, and research facilities in the world
Career advancement and enrichment opportunities
Flexible schedules, generous vacations,strongmedical and other benefits, competitive 401k, learning opportunities, relocation assistance and amenities aimed at creating a solid work/life balance*
World-changing technologies. Life-changing careers. Learn more about Sandia at: http://www.sandia.gov
*These benefits vary by job classification.
Security Clearance:
Position requires a Department of Energy (DOE) Q security clearance to start, or equivalent active security clearance with another U.S. government agency (e.g., DOD). Sandia is required by DOE directive to conduct a pre-employment drug test and background review that includes checks of personal references, credit, law enforcement records, and employment/education verifications. Applicants for employment need to be able to maintain a DOE Q-level security clearance, which requires U.S. citizenship. If you hold more than one citizenship (i.e., of the U.S. and another country), your ability to obtain a security clearance may be impacted.
Applicants offered employment with Sandia are subject to a federal background investigation to meet the requirements for access to classified information or matter if the duties of the position require a DOE security clearance. Substance abuse or illegal drug use, falsification of information, criminal activity, serious misconduct or other indicators of untrustworthiness can cause a clearance to be denied or terminated by DOE, resulting in the inability to perform the duties assigned and subsequent termination of employment.
EEO Statement:
All qualified applicants will receive consideration for employment without regard to race, color, religion, sex, sexual orientation, gender identity, national origin, age, disability, or veteran status and any other protected class under state or federal law.