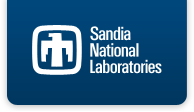 Job Information
Sandia National Laboratories

Manager, Concentrating Solar Program (8823)

in

Albuquerque

,

New Mexico
:
This posting will be open for application submissions for a minimum of seven (7) calendar days, including the 'posting date'. Sandia reserves the right to extend the posting date at any time.
:
We are seeking an experienced Manager to lead Sandia National Laboratories' Concentrating Solar Program. Our Concentrating Solar Technologies Department, in Albuquerque, NM, performs research and development (R&D) in concentrating solar thermal technologies for the generation of electricity and process heat at the National Solar Thermal Test Facility (NSTTF). The NSTTF is the only facility of its kind in the United States, with research and test capabilities to evaluate concentrating solar power (CSP) technologies, including optics and supercritical carbon dioxide power cycles. In this role, you will steward R&D that is focused on enabling today's CSP industry and impacts the nation's energy future. You will partner with the US Department of Energy (DOE), other national laboratories, industry, academia, and other organizations at Sandia to facilitate the successful development and market deployment of utility-scale solar thermal plants and sustainable solar chemicals and fuels. You will also have the opportunity to promote the NSTTF as an enabling capability in supporting the needs of Sandia's Security Missions.
On any given day, you may be called on to:
Provide leadership for the nation, Labs, and staff in the area of concentrating solar technologies. Manage approximately 25 staff, Post docs, and students and enable their success through frequent guidance and career development support. Develop technical projects and customers and deliver results. Connect the work and expertise of the organization with potential beneficiaries, collaborators, and customers within Sandia, DOE, industry, and academia.
Manage the space, labs, facilities, staff, and strategic investments to safely deliver significant, large-scale, hands-on R&D work. Building the future of the organization's capabilities. Coordinate and provide timely review and constructive comment on the department's work products. Participate as a member of Sandia's applied energy management team and work closely with the other managers in Sandia's Renewable Energy Group.
Interact with DOE's Solar Energy Technologies Office program managers as the program manager for CSP at Sandia (FY20 revenue was $8M) and provide strategic technical leadership. As a part of programmatic responsibilities, develop a technology vision, manage program revenue, and project delivery. Establish new directions and develop new projects that capitalize on Sandia's strategic capabilities across the Laboratories and continue to build and improve Sandia's national role and visibility in CSP.
Required:
Advanced degree in Engineering or a Physical Science (such as physics, math, chemistry) plus four years of relevant experience.
Proven ability to lead a team to develop and deliver projects and programs through strategic plans and proposal efforts.
Ability to initiate and lead, both technically and financially, complex project commitments as evidenced through customer interfaces and collaborations that span multiple organizations (private sector, academia, government agencies, other national labs, and/or international entities).
Experience building and leading diverse, effective, multi-organizational, collaborative partnerships and programs.
Significant experience managing environmental, health and safety (ES&H) aspects of work associated with laboratory, construction, or other activity level work, along with a demonstrated commitment to ES&H. This includes engaging and supporting health and safety personnel and enforcing corporate requirements so that everyone on the team goes home safely every single day. Ability to track and drive compliance with corporate ES&H requirements.
Desired:
Experience with CSP research, DOE CSP programs, and the CSP industry.
Experience in partnering with the private sector to improve or develop technology.
Excellent written and verbal communication skills.
Able and willingness to travel post-pandemic (sometimes as often as 3 to 4 times per month).
Strong dedication to professional development and mentoring.
A passion for increasing the energy security of the nation through solar technologies.
Knowledge of the DOE Energy Efficiency and Renewable Energy Office's funding processes.
Experience in solar energy technologies, and/or other uses of solar thermal energy conversion and applications.
A background in leading and performing R&D.
Ability to acquire and maintain a DOE L-level security clearance.
Department Description:
Sandia National Laboratories is a world leader in the development of renewable energy systems. Our Concentrated Solar Technologies Department located in Albuquerque, NM, develops Concentrating Solar Power (CSP) systems in partnership with DOE, other national labs, academia, and the US and International industry to facilitate the successful development and market deployment of utility scale solar electric and sustainable solar chemicals and fuels.
About Sandia:
Sandia National Laboratories is the nation's premier science and engineering lab for national security and technology innovation, with teams of specialists focused on cutting-edge work in a broad array of areas. Some of the main reasons we love our jobs:
Challenging work withamazingimpact that contributes to security, peace, and freedom worldwide
Extraordinary co-workers
Some of the best tools, equipment, and research facilities in the world
Career advancement and enrichment opportunities
Flexible schedules, generous vacations,strongmedical and other benefits, competitive 401k, learning opportunities, relocation assistance and amenities aimed at creating a solid work/life balance*
World-changing technologies. Life-changing careers. Learn more about Sandia at: http://www.sandia.gov
*These benefits vary by job classification.
Security Clearance:
Sandia is required by DOE to conduct a pre-employment drug test and background review that includes checks of personal references, credit, law enforcement records, and employment/education verifications. Applicants for employment need to be able to obtain and maintain a DOE L-level security clearance, which requires U.S. citizenship. If you hold more than one citizenship (i.e., of the U.S. and another country), your ability to obtain a security clearance may be impacted.
Applicants offered employment with Sandia are subject to a federal background investigation to meet the requirements for access to classified information or matter if the duties of the position require a DOE security clearance. Substance abuse or illegal drug use, falsification of information, criminal activity, serious misconduct or other indicators of untrustworthiness can cause a clearance to be denied or terminated by the DOE, resulting in the inability to perform the duties assigned and subsequent termination of employment.
EEO Statement:
All qualified applicants will receive consideration for employment without regard to race, color, religion, sex, sexual orientation, gender identity, national origin, age, disability, or veteran status and any other protected class under state or federal law.