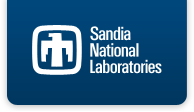 Job Information
Sandia National Laboratories

Laboratory Support Technologist (Experienced)

in

Albuquerque

,

New Mexico
:
This posting will be open for application submissions for a minimum of seven (7) calendar days, including the 'posting date'. Sandia reserves the right to extend the posting date at any time.
:
Are you seeking an opportunity to support research efforts related to Metal Additive Manufacturing? If so, read on to learn more!
On any given day, you may be called on to:
Produce components and support the development of LPBF, Directed Energy Deposition (DED-LENS), Wire Arc Additive Manufacturing (WAAM), and MFFF technologies
Support staff in safely operating, installing, upgrading, and maintaining a variety of Metal Additive Printing systems in support of R&D, prototyping, and production activities
Collect a wide variety of data during metal printing including thermal, optical, acoustic then analyzing the information
Collect and analyze data for characterization of metal feed stock and printed components
Collaborate in an outstanding team environment with limited guidance
Document work activities
Assist staff with tasks including purchasing, designing fixtures, and safety compliance
Assist customers with design for manufacturability
Required:
Associates degree or higher in a related science, technology, or engineering field or equivalent related experience (high school diploma plus 4 years' experience)
Experience working in a laboratory environment and maintaining documentation
Experience with Additive Manufacturing
Experience with CAD, CAM, and component design
Able to acquire and maintain a DoE Q clearance
Desired:
Shown experience operating, trouble shooting, maintaining, and/or repairing Metal AM printers
Proven track record with mechanical design and CAD tools, e.g., Solid Works, CREO
Basic knowledge of Conventional/Subtractive Manufacturing and GD&T
Experience with Laser operation, trouble shooting, maintenance, and repairs.
Experience with CNC Machining. CAM, G-code, 5-axis programming, and/or design for manufacturability
Experience with electro-mechanical trouble shooting and repairs
Experience with LabView, MatLab, Python, or other software
Experience programming PLCs
Experience with the safe handling of flammable materials
Department Description:
The Coatings and Additive Manufacturing Department provides scientific and engineering expertise in the areas of thin films, vacuum system/component fabrication, laser machining and surface modification, precision engineering, and metal additive manufacturing for the Laboratories. Over 25 elements as well as numerous compounds and alloys can be deposited by sputter deposition and electron beam evaporation. Thin film properties can also be characterized. Precision engineering includes the design and fabrication of miniature and meso-scale devices, electrical discharge machining (EDM), laser machining, laser etching, micro-metrology, as well as technical consulting. Metal Additive manufacturing encompasses laser powder bed, directed energy deposition (LENS), and wire arc technologies. Our staff supports a variety of programs and is highly engaged in providing collaborative, innovative materials science and systems-based engineering solutions.
Our team is committed to nurturing a culture compatible with a broad group of people and perspectives in accordance with the changing makeup of the workforce. In support of this vision, our center actively recruits applicants from diverse groups of backgrounds and fosters an inclusive community.
Join us and work towards your goals while making a difference!
About Sandia:
Sandia National Laboratories is the nation's premier science and engineering lab for national security and technology innovation, with teams of specialists focused on cutting-edge work in a broad array of areas. Some of the main reasons we love our jobs:
• Challenging work with amazing impact that contributes to security, peace, and freedom worldwide
• Extraordinary co-workers
• Some of the best tools, equipment, and research facilities in the world
• Career advancement and enrichment opportunities
• Flexible work arrangements for many positions include 9/80 (work 80 hours every two weeks, with every other Friday off) and 4/10 (work 4 ten-hour days each week) compressed workweeks, part-time work, and telecommuting (a mix of onsite work and working from home)
• Generous vacations, strong medical and other benefits, competitive 401k, learning opportunities, relocation assistance and amenities aimed at creating a solid work/life balance*
World-changing technologies. Life-changing careers. Learn more about Sandia at: http://www.sandia.gov
*These benefits vary by job classification.
Security Clearance:
Sandia is required by DOE to conduct a pre-employment drug test and background review that includes checks of personal references, credit, law enforcement records, and employment/education verifications. Applicants for employment need to be able to obtain and maintain a DOE Q-level security clearance, which requires U.S. citizenship. If you hold more than one citizenship (i.e., of the U.S. and another country), your ability to obtain a security clearance may be impacted.
Applicants offered employment with Sandia are subject to a federal background investigation to meet the requirements for access to classified information or matter if the duties of the position require a DOE security clearance. Substance abuse or illegal drug use, falsification of information, criminal activity, serious misconduct or other indicators of untrustworthiness can cause a clearance to be denied or terminated by DOE, resulting in the inability to perform the duties assigned and subsequent termination of employment.
EEO Statement:
All qualified applicants will receive consideration for employment without regard to race, color, religion, sex, sexual orientation, gender identity, national origin, age, disability, or veteran status and any other protected class under state or federal law.