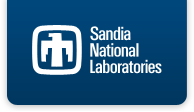 Job Information
Sandia National Laboratories

GR1 Custodian (Learn & Earn)

in

Albuquerque

,

New Mexico
:
We are seeking a Custodian (Learn & Earn)
On any given day, you may be called on to:
Maintain in clean and orderly condition any designated laboratory, shop, or office area including restrooms.
Requires continuous standing and walking, frequent exertion of 6 to 20 lbs. and occasional exertion of 21 to 60 lbs.
Perform general cleaning operations in and near any designated laboratory, shop, or office.
Empty waste receptacles and sand urns into collection bins, and clean floor areas by sweeping, dusting, damp mopping, and buffing.
Perform other janitorial duties such as dusting window sills and moldings; cleaning stairs, glass doors, and panels; vacuuming and removing spots from
carpets; wet mopping and buffing halls and lobbies; cleaning and disinfecting drinking fountains; and washing soiled areas of partitions, doors, and walls.
As conditions require, wax and polish floor areas where it is not necessary to move heavy furniture and equipment.
Collect recycling paper and deposit in designated areas.
Maintain restrooms in a clean and orderly condition by mopping floors; vacuuming carpets, drapes, window sills, and other surfaces; washing basins, doors, partitions, and soiled areas of walls; clean furniture, mirrors, windows, venetian blinds, and similar items; and cleaning and disinfecting fixtures.
Clean and fill all soap, paper, and other dispensing equipment; prepare lists of needed janitorial supplies and stock supplies in designated areas; and perform associated duties as assigned including maintaining walkways at building approaches by removing snow and ice; applying deicer; picking up paper and other debris; and cleaning away accumulated sand, gravel, and mud.
As a condition of employment, Metal Trades positions are represented by the Metal Trades Council (MTC) and represented employees must pay the monthly membership dues or agency fee.
Required:
Position requires performance of Operating System One (0S1) Team Cleaning Methods.
Daily duties require physical repetitive exertion and the ability to walk, crouch, stoop, reach, carry, and lift for long periods of time utilizing equipment assigned for the task. Daily assignments include dusting, mopping, vacuuming emptying trash, and cleaning restrooms.
Equipment and supplies include, but are not limited to, notepad, keys, gloves, 32-55 gallon wheeled trash barrels, apron caddy containing cleaning supplies, distribution tray, trigger spray bottles, dust cloth, wooly duster, towels, putty knife, Pac cutter, vacuum backpack, vacuum, mop and buffer.
Position requires exposure to elements, such as extreme temperatures, dirt, dust fumes, smoke, unpleasant odors, and/or loud noises. Work environment involves some exposure to hazards or physical risks, which require the following basic safety precautions.
Additional duties include the ability to read and accurately follow instructions, both oral and written to appropriately complete duties such as product directions, job orders, memos, schedules, complete forms, prepare supply request, document maintenance, request service needs, and other related information. Position requires the ability to measure accurately using measuring devices and to perform basic math skills.
The applicant will be test qualified in the following areas: Reading/Vocabulary, Reading/Comprehension, Math/Basic Skills, Oral Directions, and General Reasoning in order to be considered.

Required skills, Physical Assessments, & Certifications:

Once the applicant has submitted their application and resume, there will be several levels of screening as applicable:

Resume review for direct experience and related work history;
Skills assessments
Interview evaluations;
Pre-employment background reviews (for external applicants);
Drug testing; and
Physical job placement assessments. Each screening level must be passed successfully and consecutively in order to be eligible for consideration.
A job placement assessment (JPA) will be required as part of the screening for this position.
This JPA will evaluate your ability to meet the physical requirements of this job.
Desired:
Completion of an OS1 Boot Camp Training
Completion of SDS(Safety Data Sheet) and GHS (Globally Harmonized System Training)
Completion of Bloodborne Pathogen Training
Department Description:
Custodial Services has accountability for cleaning 3.4 million square feet at SNL in NM. The organization consists of four Team Supervisors, eleven Lead Custodians, and 85+ Custodians.
About Sandia:
Sandia National Laboratories is the nation's premier science and engineering lab for national security and technology innovation, with teams of specialists focused on cutting-edge work in a broad array of areas. Some of the main reasons we love our jobs:
Challenging work withamazingimpact that contributes to security, peace, and freedom worldwide
Extraordinary co-workers
Some of the best tools, equipment, and research facilities in the world
Career advancement and enrichment opportunities
Flexible schedules, generous vacations,strongmedical and other benefits, competitive 401k, learning opportunities, relocation assistance and amenities aimed at creating a solid work/life balance*
World-changing technologies. Life-changing careers. Learn more about Sandia at: http://www.sandia.gov
*These benefits vary by job classification.
Security Clearance:
Position requires a Department of Energy (DOE) L-level security clearance.
Sandia is required by DOE to conduct a pre-employment drug test and background review that includes checks of personal references, credit, law enforcement records, and employment/education verifications. Applicants for employment must be able to obtain and maintain a DOE L-level security clearance, which requires U.S. citizenship. If you hold more than one citizenship (i.e., of the U.S. and another country), your ability to obtain a security clearance may be impacted.
Applicants offered employment with Sandia are subject to a federal background investigation to meet the requirements for access to classified information or matter if the duties of the position require a DOE security clearance. Substance abuse or illegal drug use, falsification of information, criminal activity, serious misconduct or other indicators of untrustworthiness can cause a clearance to be denied or terminated by the DOE, resulting in the inability to perform the duties assigned and subsequent termination of employment.
EEO Statement:
All qualified applicants will receive consideration for employment without regard to race, color, religion, sex, sexual orientation, gender identity, national origin, disability, or veteran status.