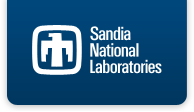 Job Information
Sandia National Laboratories

Environmental Professional (Experienced)

in

Albuquerque

,

New Mexico
:
Are you passionate about your work and dream of utilizing state-of-the-art facilities to explore solutions? Do you want to join a Dynamic team that solves challenging issues for nation's security? If so, you could be the Analytical/Engineering Staff Member we are seeking to join Sandia National Laboratories Sample Management Office (SMO.)
On any given day, you may be called on to:
Work with the customer to develop technical criteria for analytical services and data usability and selecting analytical methods to meet customer Data Quality Objective requirements.
Develop, refine, and integrate processes and tools used to keep SNL in compliance with applicable regulations.
Provide technical review of proposals/statement of work(s), and oversee ongoing performance following contract award(s), and manage external validation contracts.
Develop and implement initiatives to ensure that adequate data quality is maintained. These include, but are not limited to, internal quality documents, laboratory guidance documents, laboratory auditing and general oversight functions.
Be a member of the Compliance and Requirements Management (CRM) team.
Provide independent quality assurance support to the Radiation Protection Sample Diagnostics laboratory, as well as support the overall development and implementation of quality processes that will ensure data quality and data integrity within the analytical services program.
Participate in the review of investigations of unexpected or anomalous data and the establishment of corrective actions.
Interface with management and regulatory compliance personnel to proactively ensure that data products meet or exceed programmatic requirements.
Lead a team that implements day-to-day Sample Management Office functions which includes the Sample Packaging Facility.
Prepare and provide presentations at required program and DOE meetings, and technical conferences.
Retrieve, organize, and deliver environmental data and other information as required to support site investigations, regulatory compliance reporting, and periodic reports to external customers and agencies.
Review update to regulatory methods, SNL corporate requirements and DOE guidance documents, such as the DOE QSM, and implement changes as necessary to remain current and to assure efficient program development.
Develop, review and approve program documents, plans, and operating procedures as required.
Work with the Analytical Services Manager and RPSD Program Lead with setting cost, schedule, and performance goals for analytical laboratory support.
Notify management of activities that could adversely affect ES&H or Department objectives.
Participate in customer and sponsor program meetings as required.
Provide oversight of IT projects in support of the program and Department objectives.
Required:
Bachelor degree in Chemistry, Chemical Engineering, or a relevant technical field and 4 years of direct experience in chemical and/or chemical-radiological laboratory analysis.
Familiarity with a broad spectrum of environmental analyses, including wet chemistry, inorganic and organic chemistry, and radiochemistry.
Demonstrated knowledge of general laboratory practices and the ability to implement detailed processes and procedures.
Knowledge of EPA and DOE guidance documents related to environmental analytical sampling and analysis.
Experience in developing quality assurance plans and standard operating procedures.
Familiarity with Level IV data validation.
Experience in leading technical support teams and analytical laboratories.
Familiarity with Information Technology (Laboratory Information Systems) systems development and implementation.
Demonstrated experience in environmental compliance, including RCRA and Safe Drinking Water Standards.
Knowledge of Project Management Principles.
Demonstrated effective negotiation skills.
Demonstrated computer skills including working knowledge of word processing, spreadsheet, and database applications.
Demonstrated self-motivation and dedication to team work.
Self-directed and organized.
Ability to successfully function in a team environment.
Ability to travel in support of SMO and Analytical Services operations.
Ability to obtain and maintain a Department of Energy "L" or "Q" security clearance.
Desired:
Advanced degree in a relevant technical field and 3 years of direct analytical/radio-analytical laboratory experience.
Experience performing Level IV data validation.
Experience in leading Information Technology (Laboratory Information Systems) systems development and implementation programs.
Operational experience with using radiological and stable chemistry instrumentation.
Operational experience with sample preparation for radiochemical and/or chemical analyses using radiochemical and analytical chemistry methods.
Working knowledge of statistical methods and method validation.
Experience in electronic information management.
Experience in developing sampling and analysis plans.
Experience working with regulators.
Experience as a project manager.
Department Description:
The Analytical Services Department is responsible for providing analytical solutions through the on-site Radiation Protection and Sample Diagnostics (RPSD) laboratory program and through laboratory analysis performed by off-site laboratories contracted through the Sample Management Office (SMO). Analytical Services provide compliant and legally defensible analytical analysis in support of operational, permit and regulatory requirements for internal and external agencies. The RPSD program performs radioactive and radiochemistry analysis with uniform and approved quality assurance (QA) requirements, a training program, operational procedures, standardized equipment, and documentation. In addition, the RPSD program provides technical support to internal and external organizations that require radioactive sample analysis as part of their mission. For off-site analysis, the SMO program provides centralized management of samples and analyses performed by contract laboratories. The SMO conducts technical and administrative support services for sampling and analysis activities including sample packing and shipping. SMO ensures that analytical data is of adequate technical quality and content to meet customer data quality and project requirements.
About Sandia:
Sandia National Laboratories is the nation's premier science and engineering lab for national security and technology innovation, with teams of specialists focused on cutting-edge work in a broad array of areas. Some of the main reasons we love our jobs:
Challenging work withamazingimpact that contributes to security, peace, and freedom worldwide
Extraordinary co-workers
Some of the best tools, equipment, and research facilities in the world
Career advancement and enrichment opportunities
Flexible schedules, generous vacations,strongmedical and other benefits, competitive 401k, learning opportunities, relocation assistance and amenities aimed at creating a solid work/life balance*
World-changing technologies. Life-changing careers. Learn more about Sandia at: http://www.sandia.gov
*These benefits vary by job classification.
Security Clearance:
Position requires a Department of Energy (DOE) Q-level security clearance.
Sandia is required by DOE to conduct a pre-employment drug test and background review that includes checks of personal references, credit, law enforcement records, and employment/education verifications. Applicants for employment must be able to obtain and maintain a DOE Q-level security clearance, which requires U.S. citizenship. If you hold more than one citizenship (i.e., of the U.S. and another country), your ability to obtain a security clearance may be impacted.
Applicants offered employment with Sandia are subject to a federal background investigation to meet the requirements for access to classified information or matter if the duties of the position require a DOE security clearance. Substance abuse or illegal drug use, falsification of information, criminal activity, serious misconduct or other indicators of untrustworthiness can cause a clearance to be denied or terminated by DOE, resulting in the inability to perform the duties assigned and subsequent termination of employment.
EEO Statement:
All qualified applicants will receive consideration for employment without regard to race, color, religion, sex, sexual orientation, gender identity, national origin, disability, or veteran status.