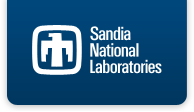 Job Information
Sandia National Laboratories

Electronics Engineer (Experienced)

in

Albuquerque

,

New Mexico
:
We are seeking a R&D S&E, Electronics Engineering
On any given day, you may be called on to:
Develop and integrate new semiconductor processes, including heterogeneous integration, for outstanding technologies and R&D.
Act as the production technical lead to provide daily mentorship for material in process, excursion response, maintain scheduling requirements, and prepare documentation related to production planning.
Research new pathfinder science and engineering differentiating capability to invent new technology.
Solve complex problems alongside world renowned specialists in many fields.
Make expert recommendations about equipment, capability and technology needed.
Support semiconductor equipment and processes that enable low-volume production and R&D for multiple customers.
Specify/order/install/characterize new process equipment that enables the required capability.
Required:
A Master's in an engineering, science, or physics field plus two or more years' experience, or a PhD Degree in the same fields.
Experience in semiconductor fabrication processes.
Ability to acquire and maintain a DOE Q level security clearance.
Desired:
PhD in an engineering, science, or physics field (e.g. Materials/Electrical/Chemical/Mechanical Engineering or Applied Science) with two or more years' experience, or Master's Degree with 5 or more years' experience.
Knowledge of design of experiments, statistical process control, and experience transitioning low technology maturation products into low volume manufacturing.
Experience with semiconductor processes such as diffusion, photolithography, wet/dry etch, heterogeneous integration, CMP, thin films' deposition, Metrology, etc. at an engineering level.
Experience with high rigor, low volume, production process development and product qualification and delivery.
Ability to present data in a clear, concise way.
Excellent interpersonal communications skills and ability to work well in a teaming environment to develop positive relationships.
Ability to electrically test devices such as photodetectors, CMOS transistors, digital circuits.
Technical competence at complex integration strategies with fundamental understanding from materials to fabrication processes to device performance to architecture.
Experience in 2.5D and 3D heterogeneous integration and process development.
Wafer level packaging, eutectic and plasma bonding.
Experience with a breadth of semiconductor materials (including Group 4, III-V, and II-VI), device fabrication, and performance of various technologies (including but not limited to optical/photonic devices, photodetectors, power electronics, RF, quantum).
Leading large, multifaceted R&D teams, including staff, technologists, post-docs, and interns.
Department Description:
Sandia National Laboratories Microsystems and Engineering Sciences Applications (MESA) complex provides outstanding processing capability in semiconductor microfabrication. The MESAFab Operations departments develop and maintain core semiconductor processing capabilities and capacity that enable our customers to build differentiating Microsystems products. We have two outstanding facilities are co-located within the 65,000 square foot MESAFab complex including:
(1) a 12,000 square foot Class 1 Silicon Fab for 6-inch silicon wafer processing and (2) a 15,000 square foot Class 10 and Class 100 MicroFab for compound semiconductor material processing and silicon wafer post-processing. Key microfabrication processing areas include photolithography, reactive ion etch, wet etch/clean, oxidation and diffusion, thin films, CMP (planarization), ion implantation, metrology, deep reactive silicon ion etch, wafer bonding and thinning, electroplating, packaging, MEMS release, yield learning and statistical process control.The Silicon Fab has processing expertise in both CMOS and MEMS technologies. Over 150 equipment sets are maintained, supported and operated 24 hours per day, 5 days a week (3 shifts). Both processing and maintenance expertise are staffed on all 3 shifts. We offer outstanding prototyping capabilities. We are capable of producing full flow production lots with quick turnaround time as well as performing flexible process development. The MicroFab has expertise in compound semiconductor material processing. All of the MicroFab equipment (180 tools) are maintained and supported by our in-house maintenance and technical staff. We are capable of producing highly customized, low-volume production or prototyping devices and have flexible processing capabilities.
About Sandia:
Sandia National Laboratories is the nation's premier science and engineering lab for national security and technology innovation, with teams of specialists focused on cutting-edge work in a broad array of areas. Some of the main reasons we love our jobs:
Challenging work withamazingimpact that contributes to security, peace, and freedom worldwide
Extraordinary co-workers
Some of the best tools, equipment, and research facilities in the world
Career advancement and enrichment opportunities
Flexible schedules, generous vacations,strongmedical and other benefits, competitive 401k, learning opportunities, relocation assistance and amenities aimed at creating a solid work/life balance*
World-changing technologies. Life-changing careers. Learn more about Sandia at: http://www.sandia.gov *These benefits vary by job classification.
Security Clearance:
Sandia is required by DOE to conduct a pre-employment drug test and background review that includes checks of personal references, credit, law enforcement records, and employment/education verifications. Applicants for employment need to be able to obtain and maintain a DOE Q-level security clearance, which requires U.S. citizenship. If you hold more than one citizenship (i.e., of the U.S. and another country), your ability to obtain a security clearance may be impacted.
Applicants offered employment with Sandia are subject to a federal background investigation to meet the requirements for access to classified information or matter if the duties of the position require a DOE security clearance. Substance abuse or illegal drug use, falsification of information, criminal activity, serious misconduct or other indicators of untrustworthiness can cause a clearance to be denied or terminated by DOE, resulting in the inability to perform the duties assigned and subsequent termination of employment.
EEO Statement:
All qualified applicants will receive consideration for employment without regard to race, color, religion, sex, sexual orientation, gender identity, national origin, age, disability, or veteran status and any other protected class under state or federal law.
:
This posting will be open for application submissions for a minimum of seven (7) calendar days, including the 'posting date'. Sandia reserves the right to extend the posting date at any time.