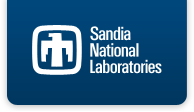 Job Information
Sandia National Laboratories

Electrical Physics Software Development & Operations (Early/Mid Career)

in

Albuquerque

,

New Mexico
:
The High Performance Computing Research, Scientific Applications & User Support Department has a job opening for a Computer Scientist to work in a dynamic, high-productivity team developing and supporting leading-edge computational simulation capabilities for multi-year, multimillion-dollar projects in large-scale parallel simulation for electrical problems. If selected, you will work in a creative, multidisciplinary team environment that conducts research in modern parallel computing, advanced numerical algorithms, and novel physical modeling techniques, and will help to promote the resulting research to production-level software.
On any given day, you might:
Develop, integrate and support software solutions and methods in production simulation tools that target efficient execution on a variety of computational platforms.
Implement and build regression tests, code distributions, and test monitoring on a wide range of system environment using modern testing frameworks.
Provide excellent customer support by quickly fixing and testing reported bugs, diagnosing and resolving usage issues, helping users with system environment issues and run setup, and answering code usage questions.
Be a member of the electrical physics code-development team, while also enabling broader integrated support for computational simulation as a member of the overall support team for computational simulation and scientific computing.
Required:
Bachelor's or Master's degree in Computer Science, Electrical Engineering, Applied Mathematics, or equivalent.
Training and/or experience in computer science and/or computational science/engineering.
Basic computer skills related to software engineering and/or software development.
Ability to obtain and maintain a DoE Q clearance.
Desired:
Experience with development and testing within UNIX/Linux/Windows environment.
Expertise in configuration management, scripting languages such as Python, issue tracking, automated testing infrastructure, and/or commonly used software engineering tools and methods (e.g. tools such as CMake/CTest/CDash, Jenkins, Git).
Experience developing and creating tests for large scale software applications.
Experience with numerical algorithms and cross disciplinary programming environments.
Experience using formal software engineering processes (in particular Agile processes).
Strong object-oriented software design skills, including advanced C++ programming skills.
Experience utilizing component software libraries for scientific software development.
Strong understanding of numerical algorithms for radiation transport, electrical & electromagnetic simulation (including transient and frequency domains), noise and various types of Uncertainty Quantification (UQ).
Experience with high performance and parallel computation concepts (e.g. distributed and shared memory, multithreading, OpenMP, MPI+X+Y, CUDA).
Experience and/or an interest in problem solving and delivering high quality user support.
A demonstrated ability to develop and communicate ideas and results in oral and written form and to work in a team environment.
Department Description:
An important area of application development and support is for Sandia's computational science and engineering simulation codes, which include the RAMSES suite, for use in some of the world's most sophisticated scientific computing environments. This position is in the Cyber Security & Mission Computing Center's (9300) computational simulation support team, in partnership with the Radiation and Electrical Science Center (1300).
The RAMSES (Radiation Analysis, Modeling, & Simulation for Electrical Systems) codes support radiation transport, electrical circuit & device, and electromagnetic simulation through the development of customized modeling & simulation tools for design, analysis, and qualification. The RAMSES codes incorporate state-of-the-art numerical algorithms and validated physics-based models. These high-fidelity simulation capabilities are integrated into Quantification of Margins and Uncertainty (QMU) frameworks to support design variability, sensitivity and uncertainty assessments throughout the lifecycle of electrical systems.
About Sandia:
Sandia National Laboratories is the nation's premier science and engineering lab for national security and technology innovation, with teams of specialists focused on cutting-edge work in a broad array of areas. Some of the main reasons we love our jobs:
Challenging work withamazingimpact that contributes to security, peace, and freedom worldwide
Extraordinary co-workers
Some of the best tools, equipment, and research facilities in the world
Career advancement and enrichment opportunities
Flexible schedules, generous vacations,strongmedical and other benefits, competitive 401k, learning opportunities, relocation assistance and amenities aimed at creating a solid work/life balance*
World-changing technologies. Life-changing careers. Learn more about Sandia at: http://www.sandia.gov
*These benefits vary by job classification.
Security Clearance:
Position requires a Department of Energy (DOE) Q-level security clearance.
Sandia is required by DOE to conduct a pre-employment drug test and background review that includes checks of personal references, credit, law enforcement records, and employment/education verifications. Applicants for employment must be able to obtain and maintain a DOE Q-level security clearance, which requires U.S. citizenship. If you hold more than one citizenship (i.e., of the U.S. and another country), your ability to obtain a security clearance may be impacted.
Applicants offered employment with Sandia are subject to a federal background investigation to meet the requirements for access to classified information or matter if the duties of the position require a DOE security clearance. Substance abuse or illegal drug use, falsification of information, criminal activity, serious misconduct or other indicators of untrustworthiness can cause a clearance to be denied or terminated by DOE, resulting in the inability to perform the duties assigned and subsequent termination of employment.
EEO Statement:
All qualified applicants will receive consideration for employment without regard to race, color, religion, sex, sexual orientation, gender identity, national origin, disability, or veteran status.