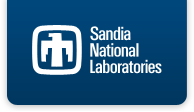 Job Information
Sandia National Laboratories

Director, Audit and Ethics

in

Albuquerque

,

New Mexico
:
We are seeking a Director, Audits and Ethics reporting directly to the Laboratory Directors office and indirectly to the Chair of the NTESS Board of Managers Audit Committee, the Independent Audit & Ethics organization enables the Labs' success by independently identifying, evaluating and communicating risks, issues, and best practices through audits, investigations and advisory services.
Direct, develop and lead Sandia's Ethics & Advisory services programs, policies, and business practices. Define programs, including Sandia's Code of Conduct, to ensure consistent standards of business conduct in all aspects of Sandia's operations. Review and checks financial and operating system policies and procedures for integrity and reliability of information. Direct, develop and lead the performance of financial and operational audits programs (both internal and external) to determine the reliability and effectiveness of financial and internal control systems, business processes, and subcontractor performance.
Duties and Responsibilities:
Manage an organization of approximately 45 professional staff. Directly supervise employees and perform other managerial responsibilities including interviewing, hiring, and training employees; planning, assigning, and directing work; appraising performance; rewarding and disciplining employees; addressing complaints and resolving problems.
Ability to play a strategic role in the Enterprise Risk Management process and provide a disciplined approach to evaluating and improving the effectiveness of an organization's risk management, controls, and governance processes.
Implements the corporate Ethics program and conducts investigations of possible violations to established ethics policies.
Frequent interactions with the NTESS Board of Managers as the labs independent audit executive, reporting on audit results, management of risks, and trends requiring management attention.
Description of the Departments:
Ethics and Investigative Services leads the corporate-wide efforts to promote a positive and ethical work environment. The department provides advisory services for questions concerning business conduct and other Code of Conduct concerns.; reports concerns of personnel security interest for cleared members of the workforce as required by the Department of Energy; examines allegations of waste, fraud, abuse, theft, other criminal activities, and violence or threat of violence in the workplace; conducts neutral and objective investigations into concerns related to potential violations of policy, values por processes.
Independent Audit leads the financial and business process audits for identifying and correcting weaknesses in internal controls, as well as making recommendations that will make overall business processes more efficient and compliant. The department includes an audit team contributing to projects focused on compliance, operational, and financial reviews operating across all Laboratory locations.
On any given day, you may be called on to:
The Ethics Advisory & Investigative Services Department:
Develop and communicate the business conduct standards (code of conduct) to all employees through training programs and publications. Help develop training and performs regular outreach.
Conduct independent formal investigations of EEO and Code of Conduct violations to include unethical conduct, harassment, discrimination or retaliation concerns, policy violations and research misconduct allegations, documents findings, and makes recommendations to management for action.
Work with federal investigative entities and local law enforcement as needed.
Follow accepted standards of proactive investigation principles in a fair and impartial manner.
Present oral, written, and physical evidence in a variety of proceedings.
Interface with a variety of external stakeholders, including corporate headquarters and officials of various customers and regulators.
Understand the work of organizations and connects the work and expertise of organizations with potential beneficiaries, collaborators, and customers.
Provide trending analysis and insight to Sandia National Laboratories' executive management for consideration in decision making and corporate actions.
Provide expert advice and interpretation of the code of conduct and other applicable policies e.g., EEO.
Partner with Legal, Human Resources, Counterintelligence, Security Audit and others.
The Independent Audit Department:
Establishe/coordinate an Annual Audit Plan for each fiscal year through a risk assessment program in compliance with OIG (Office of Inspector General) guidance.
Execute the audit plan, manage the on-time delivery of results, partner with management to develop efficient and effective corrective action plans, , and work closely with management to influence improvements in the systems of internal cntrol and ensures actions are completed and closed on schedule.
Schedule, conduct and/or review internal audits and management requests, in accordance with the Annual Audit Plan or as requested.
Communicate internal audit strategy to the customer and Board of Managers by developing and maintaining an Internal Audit Implementation Design Plan in accordance with contract clauses.
Participate in performing audit procedures, especially focusing on complex and/or specialized issues; researche all accounting and control issues that arise during an audit.
Ensure and comply with DOE and OIG audit requests of unallowable costs and coordination of OIG quality reviews and allowable cost work papers.
Serve as a liaison to the business on audit issues at the Laboratory, and across the Nuclear Security Enterprise in order to provide connectivity. Maintain liaison with DOE Financial Service Center and Office of Inspector General personnel regarding internal audit activity.
Coordinate external audits from NNSA, OIG and other federal agencies, in partnership with the Sandia Field Office.
Ensure a follow-up system is maintained and that timely follow-up of audit initiatives is conducted.
Conduct post-audit quality reviews of audit work papers to evaluate the degree of compliance with audit standards and department procedures, and the level of audit effectiveness.
Annually conduct an Internal Quality Assessment of Department performance in compliance with audit standards.
Support the Contractor Peer Review Program (External Quality Assessment) by preparing a self-study and undergoing a peer review every five years as required. Provide review resources for other contractors to support this program.
Prepare an Annual Report of Audit Activities, in compliance with the DOE Acquisition Guide entitled "Cooperative Audit Strategy". Develop agenda and meet quarterly with the NTESS Board of Managers Audit Committee to provide status reports, and secure approvals and guidance.
Required:
Requires a bachelor's degree in a relevant discipline and 12 or more years of experience, including eight or more years of managerial experience; or equivalent combination of education and experience.
Minimum of 5 years' experience with workplace investigations and/or 10 years of experience in Accounting / Audit.
A minimum of 5 years of management experience.
Demonstrated understanding of and adherence to the highest standards of ethical conduct.
Must be able to get a (DOE) Q-level clearance and the ability to maintain it.
Desired:
Masters (MBA), JD or Doctorate degree in relevant field.
5-10 years' experience with workplace investigations.
Deep understanding, knowledge and skills associated with conducting objective, fair and thorough investigations.
Demonstrated track record of a commitment to understanding and adherence to the highest standards of ethical behavior.
Experience in financial management, government accounting and subcontracting requirements, and human capital management.
Strong financial acumen with history of effective communication with a broad range of diverse stakeholders
Demonstrated effective cross-functional collaboration across a diverse organization.
Demonstrated ability to work in a collaborative and transparent manner with key customers.
Outstanding communication, interactive, presentation, negotiation and liaison skills.
Experience within DOE, SFO, NNSA ideally including interfacing with Government representatives, internal/external customers, and suppliers.
Strong analytical and problem-solving skills.
Self-starter with the ability to operate independently in an ambiguous environment.
Integrative thinker with demonstrated ability to solve complex, multi-faceted problems with due consideration for business and strategic consequences.
Ability to gather, synthesize, and interpret operating and financial data and turn into compelling messages.
Experience interfacing with and presenting to executive Leadership and Business Customers.
Program/project management experience.
Current (DOE) Q-level clearance.
Department Description:
Independent Audit, Ethics and Corporate Investigations Center conducts independent audits and assessments, and provides advisory services, which are an integral and significant part of Sandia's risk assessment and risk management strategy. We also provide a comprehensive program that fosters an ethical and respectful work environment and aids compliance with laws, regulations, Sandia's values, code of conduct, and policies.
About Sandia:
Sandia National Laboratories is the nation's premier science and engineering lab for national security and technology innovation, with teams of specialists focused on cutting-edge work in a broad array of areas. Some of the main reasons we love our jobs:
Challenging work withamazingimpact that contributes to security, peace, and freedom worldwide
Extraordinary co-workers
Some of the best tools, equipment, and research facilities in the world
Career advancement and enrichment opportunities
Flexible schedules, generous vacations,strongmedical and other benefits, competitive 401k, learning opportunities, relocation assistance and amenities aimed at creating a solid work/life balance*
World-changing technologies. Life-changing careers. Learn more about Sandia at: http://www.sandia.gov
*These benefits vary by job classification.
Security Clearance:
Position requires a Department of Energy (DOE) Q-level security clearance.
Sandia is required by DOE to conduct a pre-employment drug test and background review that includes checks of personal references, credit, law enforcement records, and employment/education verifications. Applicants for employment must be able to obtain and maintain a DOE Q-level security clearance, which requires U.S. citizenship. If you hold more than one citizenship (i.e., of the U.S. and another country), your ability to obtain a security clearance may be impacted.
Applicants offered employment with Sandia are subject to a federal background investigation to meet the requirements for access to classified information or matter if the duties of the position require a DOE security clearance. Substance abuse or illegal drug use, falsification of information, criminal activity, serious misconduct or other indicators of untrustworthiness can cause a clearance to be denied or terminated by DOE, resulting in the inability to perform the duties assigned and subsequent termination of employment.
EEO Statement:
All qualified applicants will receive consideration for employment without regard to race, color, religion, sex, sexual orientation, gender identity, national origin, disability, or veteran status.