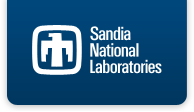 Job Information
Sandia National Laboratories

Cybersecurity (Experienced)

in

Albuquerque

,

New Mexico
:
This posting will be open for application submissions for a minimum of seven (7) calendar days, including the 'posting date'. Sandia reserves the right to extend the posting date at any time.
:
R&D Cybersecurity professionals are needed for multiple positions to work on research and development teams addressing some of the nation's most difficult challenges in the areas of data science, geospatial analytics, statistical analysis, text analytics, social analytics, machine learning and software engineering. We seek exceptionally talented, hardworking individuals who work well in teams and are life-long learners. Leadership opportunities are available. Travel opportunities are also available, as is the ability to collaborate with university, corporate, and government partners
Candidates applying on this requisition may be interviewed and/or hired into one of several organizations at Sandia National Laboratories.
On any given day, you may be called on to:
Understand and address existing and emerging threats among a diverse customer set;
Conduct research to discover and test innovative methods in data analysis;
Propose and lead data-centric research and development projects;
Build new understandings and capabilities by using evaluation techniques, critical review, experimentation, and engineering research and development methods;
Be an example for other staff to follow and support them in both their work and career development;
Engage in program development activities and understand customer's needs;
Analyze existing state-of-the-art solutions and develop new solutions;
Produce and disseminate research proposals, reports, or papers;
Perform engineering or research tasks independently and across multi-functional teams.
Required:
Master's Degree in Computer Science, Computer Engineering, Electrical Engineering, Mathematics, Statistics, or another relevant field;
Proficiency in computer programming languages such as C/C++, Java, Python, etc.;
Experience or training in research and development in one or more of the following areas: Applied statistics, streaming algorithms, discrete math, machine learning, analytics (e.g. text, behavioral, spatiotemporal, cyber), software development/engineering, or other relevant area;
Ability to acquire and maintain a required US DOE security clearance and SCI clearance, which may require a polygraph test.
Desired:
Ph.D. in field listed above;
Ability to conduct independent technical projects or scientific research;
Experience or training in research and development in one or more of the following areas: mathematics, statistics, optimization, discrete math, data science, distributed/parallel computation, modeling and simulation, or other relevant area;
Desire and ability to grow technical capabilities, programs, and staff;
Ability to perform in a highly synergistic and team-focused environment;
Evidence for and a desire to lead in any capacity (technical direction, project leader, program leader, mentor, educator, etc.);
Detailed knowledge of and experience with designing, planning, and executing research, design, and development projects;
Evidence of being a resource in a specific mission space or field listed above;
Ability to adapt to different software platforms and languages.
Strong communication skills and a demonstrated ability to develop technical ideas and results and present them in oral and written form.
Department Description:
In Mission Analytics, Group 5950, we identify and collect mission needs, share them with researchers inside and outside the labs, collaborate and invest in research, integrate coherent capabilities, and partner with Sandia programs to transition successful research into mission applications. Our primary mission is to seek, pursue, and assess adversaries in different kinds of data and spaces. We also provide analytics capability to support Sandia's National Security Programs (NSP, Division 5000) and partner broadly across Sandia to collaborate on critical programmatic opportunities where analytics are needed. We are successful when detailed capabilities provide a groundbreaking advantage to the nation through improved decisions, behaviors, and outcomes. The current strengths of this group are in computer science, software development, software engineering, applied statistics, applied mathematics, and machine learning. National security challenges require that we become specialists in cross-domain analytics addressing the phenomenal diversity of data types and decision spaces of our sponsors in a coordinated fashion. We continue to grow into this broader problem set.
About Sandia:
Sandia National Laboratories is the nation's premier science and engineering lab for national security and technology innovation, with teams of specialists focused on cutting-edge work in a broad array of areas. Some of the main reasons we love our jobs:
Challenging work withamazingimpact that gives to security, peace, and freedom worldwide
Extraordinary co-workers
Some of the best tools, equipment, and research facilities in the world
Career advancement and enrichment opportunities
Flexible schedules, generous vacations,strongmedical and other benefits, competitive 401k, learning opportunities, relocation assistance and amenities aimed at creating a solid work/life balance*
World-changing technologies. Life-changing careers. Learn more about Sandia at: http://www.sandia.gov *These benefits vary by job classification.
Security Clearance:
Sandia is required by DOE to conduct a pre-employment drug test and background review that includes checks of personal references, credit, law enforcement records, and employment/education verifications. Applicants for employment need to be able to obtain and maintain a DOE Q-level security clearance and SCI access, both of which require US citizenship. SCI access may also require a polygraph examination. If you hold more than one citizenship (i.e., of the U.S. and another country), your ability to obtain these levels of access may be impacted.
Applicants offered employment with Sandia are subject to a federal background investigation to meet the requirements for access to classified information or matter if the duties of the position require a DOE security clearance. Substance abuse or illegal drug use, falsification of information, criminal activity, serious misconduct or other indicators of untrustworthiness can cause a clearance to be denied or terminated by the DOE, resulting in the inability to perform the duties assigned and subsequent termination of employment.
EEO Statement:
All qualified applicants will receive consideration for employment without regard to race, color, religion, sex, sexual orientation, gender identity, national origin, age, disability, or veteran status and any other protected class under state or federal law.