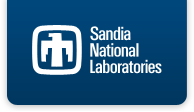 Job Information
Sandia National Laboratories

Computer Science, Software Development (Experienced)

in

Albuquerque

,

New Mexico
:
This posting will be open for application submissions for a minimum of seven (7) calendar days, including the 'posting date'. Sandia reserves the right to extend the posting date at any time.
:
Are you passionate about research and development that supports national security missions in a variety of high-impact areas? If so, you will want to apply for this opportunity to join a team of creative problem solvers in applying computer science, psychology and software engineering skills to help secure our nation!
We are seeking scientists and engineers with strong software development experience to join our diverse, multidisciplinary team. The selected candidate will work alongside world-class authorities and emerging leaders.
Additional Responsibilities Include:
Research, software prototyping, architect and design cloud-based solutions for effective distribution of data collected by mission enabling information systems
Scraping online data, cleaning it and managing the data in a database
Perform text analysis and design complex algorithms to identify trends over time and displaying those trends in meaningful ways.
Work collaboratively with partners to collect requirements, design solutions and deliver high quality, easy to use state of the art infrastructures
This position is limited term, for one year, with possibility for extension up to seven years, or conversion to permanent position.
Required:
PhD in Science or Engineering; or Master's degree in previously listed degrees with 8 or more years of relevant experience
Experience as a software engineer
Experience in Java and/or C++
Experience using text analysis to analyze online content (e.g., topic modeling, sentiment analysis)
Social media analysis expertise that can engage in operational software development for an existing customer
Ability to acquire and maintain a DOE Q Level clearance
Desired:
Bachelor's degree in Computer Science
Experience in Python and R
Experience with DevOps and DevSecOps technologies
Experience in web scraping (including social media/Twitter)
Experience with cognitive science research methods (i.e., qualitative and quantitative)
4+ years of software developer experience,
Experience with J2EE (Javascript, HTML)
Experience with Databases (e.g., MongoDB)
Knowledge of advanced statistical methods
Experience with agile development process
Proven experience working effectively in a collaborative and interdisciplinary team environment
Well-developed leadership skills with the ability to prioritize and execute in a disciplined and focused manner
Strong oral and written communication skills, ability to explain complex ideas clearly and concisely
Proven experience of writing peer-reviewed journal publications
Department Description:
Our team, the Military Systems Analysis Department, provides decision analytics for a wide variety of complex challenges for DOE, DoD organizations and each of the military services. The research, development and applied work accomplished by the department covers a broad range of problems that require a variety of methodologies and analytic approaches. The types of analyses we perform include data analysis, scenario-based Modeling and Simulation, Operational Effectiveness, System of Systems Assessments, Trade Studies, Geopolitical Influence Assessments, Reliability Analysis and Optimization related to decisions focused on enhancing and modernizing current military systems and next generation systems for our nation's future national security. Our multi-disciplinarian team includes engineers and computer scientists focused on intelligent web crawling (Java and MongoDB), web app development (e.g., J2EE), advanced text analysis (e.g., Java, Regex), and geo-political themed systems dynamics modeling and simulation (e.g., python) with machine learning. We also work with cognitive scientists (cognitive psychology, I/O psychology, human factors), and environmental scientists, from across the organization as well as external partners and universities on or various projects.
About Sandia:
Sandia National Laboratories is the nation's premier science and engineering lab for national security and technology innovation, with teams of specialists focused on cutting-edge work in a broad array of areas. Some of the main reasons we love our jobs:
• Challenging work with amazing impact that contributes to security, peace, and freedom worldwide
• Extraordinary co-workers
• Some of the best tools, equipment, and research facilities in the world
• Career advancement and enrichment opportunities
• Flexible work arrangements for many positions include 9/80 (work 80 hours every two weeks, with every other Friday off) and 4/10 (work 4 ten-hour days each week) compressed workweeks, part-time work, and telecommuting (a mix of onsite work and working from home)
• Generous vacations, strong medical and other benefits, competitive 401k, learning opportunities, relocation assistance and amenities aimed at creating a solid work/life balance*
World-changing technologies. Life-changing careers. Learn more about Sandia at: http://www.sandia.gov
*These benefits vary by job classification.
Security Clearance:
Sandia is required by DOE to conduct a pre-employment drug test and background review that includes checks of personal references, credit, law enforcement records, and employment/education verifications. Applicants for employment need to be able to obtain and maintain a DOE Q-level security clearance, which requires U.S. citizenship. If you hold more than one citizenship (i.e., of the U.S. and another country), your ability to obtain a security clearance may be impacted.
Applicants offered employment with Sandia are subject to a federal background investigation to meet the requirements for access to classified information or matter if the duties of the position require a DOE security clearance. Substance abuse or illegal drug use, falsification of information, criminal activity, serious misconduct or other indicators of untrustworthiness can cause a clearance to be denied or terminated by DOE, resulting in the inability to perform the duties assigned and subsequent termination of employment.
EEO Statement:
All qualified applicants will receive consideration for employment without regard to race, color, religion, sex, sexual orientation, gender identity, national origin, age, disability, or veteran status and any other protected class under state or federal law.
:
This Limited Term Employee (LTE) position is a temporary position for one year term, which may be renewed at Sandia's discretion up to a maximum of seven years.
Individuals in LTE positions may bid on regular Sandia positions as internal candidates, and in some cases may be converted to regular career positions during their term if warranted by ongoing operational needs, continuing availability of funds, and satisfactory job performance.