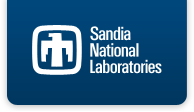 Job Information
Sandia National Laboratories

Computational Thermal Fluids Postdoctoral Appointee

in

Albuquerque

,

New Mexico
:
This postdoctoral position is a temporary position for up to one year, which may be renewed at Sandia's discretion up to five additional years. The PhD must have been conferred within five years prior to employment.
Individuals in postdoctoral positions may bid on regular Sandia positions as internal candidates, and in some cases may be converted to regular career positions during their term if warranted by ongoing operational needs, continuing availability of funds, and satisfactory job performance.
:
This posting will be open for application submissions for a minimum of seven (7) calendar days, including the 'posting date'. Sandia reserves the right to extend the posting date at any time.
:
Are you passionate about your work and dream of utilizing state-of-the-art facilities to explore solutions? Join a dynamic team that helps tackle some of the most challenging issues facing our nation's security!
We are seeking a Postdoctoral Appointee to work with a team to develop algorithms, models and software for computational thermal and fluid mechanics applications to meet Sandia mission needs.
On any given day, you may be called on to:
Design and develop software needed to support computational thermal and fluid mechanics applications.
Analyze, develop, implement, and evaluate models and algorithms for compressible Direct Numerical Simulations (DNS), Large Eddy Simulations (LES), Reynolds Averaged Navier Stokes (RANS) simulations, and hybrid RANS/LES simulations
Analyze and improve performance of codes on next generation computing architectures
Support areas of development including: structured and unstructured high-order finite volume, finite difference, and finite element methods applied to transonic and hypersonic fluid flow; algorithms for GPUs, manycore, and other advanced architectures; mesh adaptation for petascale and larger simulations; and coupling approaches for multi-physics problems such as conjugate heat transfer and fluid-structure interaction in high-speed flows
Contribute to algorithms for simulating aerodynamic heating, aerothermodynamics and develop physical models for material response in hypersonic flow
Required:
PhD, conferred within 5 years prior to employment, in computer science, aerospace engineering, mechanical engineering, or the applied mathematics/computational engineering sciences
Experience with code development
Good communication skills as evidenced by a history of publication of results in peer-reviewed journals and external presentations at appropriate scientific conferences
Ability to obtain and maintain a DoE Q clearance
Desired:
Outstanding computer programming skills, especially with C++
Demonstrated abilities in software engineering
Experience working with a diverse team
Experience with computational approaches (finite element, finite difference, and finite volume methods) for CFD simulations
Experience with MPI or threading
Experience solving hypersonic flows, especially methods for predicting mechanical and thermal loading and response
Experience with turbulence modeling (LES, RANS, Hybrid RANS-LES models) for compressible turbulent flows
Experience in numerical simulation of coupled fluid/thermal or fluid/structure interactions
Experience with using advanced scientific software (CFD, FEA, etc.) on massively parallel computing clusters
Experience with scientific software development, including working with development teams using object-oriented frameworks
Experience with parallel programming for scientific software applications
Experience in next-generation computing programming models (e.g. OpenMP, CUDA, Kokkos)
Experience with Matlab, scripting languages, and grid generation software
Experience with code and solution verification, validation, and uncertainty quantification
Department Description:
The Computational Thermal and Fluid Mechanics Department (1541) develops advanced engineering analysis codes to execute on a variety of computing platforms from petaflop machines at SNL, LANL and LLNL to desktop workstations. These codes will be used to perform highly detailed simulations for use in the design, development and qualification of nuclear weapons. We also intend to continue our Center's history of collaborating with outside government agencies and commercial enterprises. The code development efforts are focused at providing analysis tools for other departments in the Engineering Sciences Center and other strategic partners. The code areas are thermal analysis, participating media radiation, fire environments, incompressible flow (with capillary hydrodynamics, drying, porous flow -- multi-physics), compressible flow (subsonic, transonic and hypersonic), and shock physics. The development teams also support work in solid mechanics and structural dynamics. Code teams are typically five to ten people, and strong interaction with the analysis teams is an important part of the code development process. Internal customers include the Defense Programs, Defense Systems and Assessments, and the Energy and Environment Sectors, in collaboration with other departments in the Center. In addition, the department has significant involvement with external industrial partners including industrial consortia.
About Sandia:
Sandia National Laboratories is the nation's premier science and engineering lab for national security and technology innovation, with teams of specialists focused on cutting-edge work in a broad array of areas. Some of the main reasons we love our jobs:
Challenging work with amazing impact that contributes to security, peace, and freedom worldwide
Extraordinary co-workers
Some of the best tools, equipment, and research facilities in the world
Career advancement and enrichment opportunities
Flexible work arrangements for many positions include; 9/80 (work 80 hours every two weeks with every other Friday off) and 4/10 (work 4 ten-hour days each week) compressed workweeks, part-time work and telecommuting (a mix of onsite work and working from home)

Generous vacations, strong medical and other benefits, competitive 401k, learning opportunities, relocation assistance and amenities aimed at creating a solid work/life balance*

World-changing technologies. Life-changing careers. Learn more about Sandia at: http://www.sandia.gov

*These benefits vary by job classification.
Security Clearance:
Sandia is required by DOE to conduct a pre-employment drug test and background review that includes checks of personal references, credit, law enforcement records, and employment/education verifications. Applicants for employment need to be able to obtain and maintain a DOE Q-level security clearance, which requires U.S. citizenship. If you hold more than one citizenship (i.e., of the U.S. and another country), your ability to obtain a security clearance may be impacted.
Applicants offered employment with Sandia are subject to a federal background investigation to meet the requirements for access to classified information or matter if the duties of the position require a DOE security clearance. Substance abuse or illegal drug use, falsification of information, criminal activity, serious misconduct or other indicators of untrustworthiness can cause a clearance to be denied or terminated by DOE, resulting in the inability to perform the duties assigned and subsequent termination of employment.
EEO Statement:
All qualified applicants will receive consideration for employment without regard to race, color, religion, sex, sexual orientation, gender identity, national origin, age, disability, or veteran status and any other protected class under state or federal law.